Latest Celebrity Gossip: Who's Hot & What's Not
In the fascinating world of celebrity culture, there's never a dull moment as we navigate through rising stars, love lives, fashion trends, controversies, family dynamics, and social media presence of our favorite stars. Intriguing stories, glamorous events, and inspiring journeys keep us captivated as we peek into the highs and lows that define the lives of these public figures. In this essay, we'll uncover the latest scoop across various aspects of celebrity lifestyles, and delve into the captivating facets that make them so fascinating to the general public.
Rising Stars and Breakout Moments
TikTok sensation Addison Rae has quickly become one of the hottest rising stars in Hollywood. After skyrocketing to fame in 2019, Addison has amassed a following of over 80 million on the social media platform, making her the second most-followed person on TikTok, just behind Charli D'Amelio. Her bubbly personality and killer dance moves have caught the attention of various celebrities, leading to collaborations with stars such as Kourtney Kardashian and Hailey Bieber. Addison's success is now transcending social media as she has been cast in the upcoming film remake of "She's All That," proving her ability to take the entertainment industry by storm.
Another breakout star in recent years is British actress Anya Taylor-Joy, who gained major fame from her lead role in Netflix's record-breaking limited series, "The Queen's Gambit." The show's popularity has catapulted Anya into the spotlight, resulting in well-deserved accolades, including a Golden Globe and SAG Award for her captivating portrayal of chess prodigy Beth Harmon. Taylor-Joy's sultry looks and immense talent have landed her roles in other critically acclaimed films, such as "The Witch" and "Emma," making her one of Hollywood's most sought-after actresses.
In the music scene, Olivia Rodrigo has recently become a household name thanks to her hit debut single, "drivers license," which is already breaking records as it quickly tops the charts. The song has held the number-one spot on the Billboard Hot 100 for several weeks, earning millions of streams worldwide. With her raw, emotional lyrics and angelic vocals, Olivia shows incredible promise as a new artist. Fans and critics alike are eagerly awaiting her upcoming album to see how she will continue to evolve in the music industry.
Let's not forget Lil Nas X who broke barriers when he released his genre-defying song, "Old Town Road." The song topped the Billboard Hot 100 chart for a record-breaking 19 weeks, making it the longest-running number-one track in the chart's history. Since then, Lil Nas X has continued to garner attention with his unique blend of hip-hop and country twang. Recently, he released his new track "MONTERO (Call Me By Your Name)" accompanied by a controversial music video that has been the talk of the town, ensuring he remains a pivotal figure in both the music and the pop culture scene.
Emmy-winning actress Zendaya has been making waves in the entertainment industry, becoming the youngest woman ever to win the prestigious award for Lead Actress in a Drama Series for her outstanding performance as Rue Bennett in the popular HBO series, "Euphoria." Aside from that, Zendaya has displayed her acting prowess in films like "The Greatest Showman" and "Spider-Man: Homecoming," while also securing roles in highly anticipated movies such as the sci-fi epic "Dune" and biographical drama "Malcolm & Marie." These accomplishments serve as strong evidence that she is more than just a Disney Channel one-hit-wonder.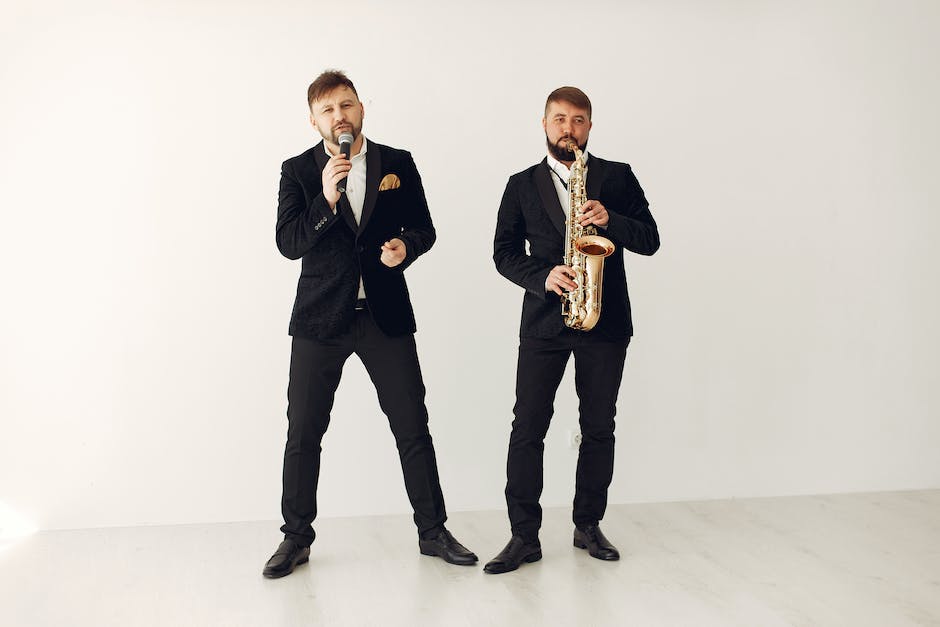 Love Lives and Breakups
While Zendaya's career continues to soar, whirlwind romances seem to dominate the celebrity gossip scene in Hollywood. In the past year alone, several high-profile celebrity engagements have taken place, such as Ariana Grande and Pete Davidson's short-lived engagement and the seemingly picture-perfect partnership of Priyanka Chopra and Nick Jonas. Fans are always eager to stay up-to-date with the latest celebrity love lives and breakups that are capturing the headlines.
However, not all celebrity romances end in happily ever after, as breakups and divorces are unfortunately all too common in Tinseltown. Nevertheless, everyone loves a little drama, and sometimes the splits are what really make the headlines. For instance, the very public divorce of Brad Pitt and Angelina Jolie had people talking for months as the former power couple went through a lengthy custody battle. Another shocking split was the divorce of music powerhouses Gwen Stefani and Gavin Rossdale, which left fans reeling.Rumors and speculation are always swirling around celebs and their love lives, even when there's no actual confirmation on a relationship. For example, fans have been trying to uncover the truth behind Zendaya and Tom Holland's rumored romance for quite some time now. The two have deftly brushed off dating rumors, insisting that their relationship is purely platonic – but fans can't help but hope. On the other hand, stars like Rihanna and A$AP Rocky have eventually gone public with their relationships after long periods of speculation, rewarding fans with the confirmation they were eagerly awaiting.Surprising celebrity splits are another reason why fans devour news about the love lives of their favorite stars. 2021 saw the unexpected separation of Jennifer Lopez and Alex Rodriguez after four years of dating, including an engagement. While many speculated that a reconciliation might be on the horizon, Jennifer Lopez swiftly moved on and rekindled her romance with former flame Ben Affleck, much to the fascination of fans and media alike.
Celebrity love lives seem to be ever-changing, and even the most dedicated fans have a hard time keeping up with the constant barrage of updates. New romances and exciting engagements can bring a fairytale-like quality to the sometimes chaotic world of Hollywood, while breakups and divorces inevitably remind us that celebrity relationships are not immune to the ups and downs that most relationships experience. Regardless, our fascination with celebrity love lives is unlikely to wane anytime soon, as these love stories provide both escapism and entertainment for the masses.
Style and Fashion Trends
As we continue to immerse ourselves in the lives of celebrities, their influence also extends to the realm of style and fashion. Often serving as the biggest trendsetters and the most notable style icons, celebrities use red carpet events, such as movie premieres and glitzy award ceremonies, to showcase their exceptional looks and designer ensembles. Collaborating with renowned designers and expressing their unique sense of style, they make bold statements and inspire fans and fashion aficionados alike. Eagerly awaiting these red carpet events, the public can't wait to see the latest trends and be inspired by their favorite celebrities' fashion choices.
Another way celebrities showcase their style and taste is through their public appearances. Though typically more casual in nature, these outings still offer a glimpse into stars' evolving fashion preferences. Street style, which captures celebs' outfits during their everyday activities, has become a popular way to chronicle and emulate celebrities' style. Stylish celebrities like Rihanna, Gigi Hadid, and Kim Kardashian are often documented by the paparazzi and social media, catching them in a variety of chic, effortless looks. Consequently, these candid moments can serve as significant sources of inspiration for fans and fashionistas alike.
Celebrities also take style inspiration from each other, leading to the proliferation of specific trends and looks. Many celebrities have recently embraced the monochromatic style, with stars like Zendaya and Blake Lively stepping out in all-gold and all-burgundy outfits, respectively. Similarly, Hailey Bieber and Kylie Jenner can often be seen sporting the athleisure trend, incorporating sporty and comfortable elements into their outfits. The current popularity of these styles can, in large part, be attributed to their endorsements by such high-profile celebrities.
In addition to influencing others' fashion tastes, celebrities frequently serve as muses for celebrated fashion designers. For instance, Lady Gaga has a long-standing professional relationship with Donatella Versace, who has created elaborate outfits and gowns for the singer. Similarly, brands like Balmain and Tom Ford regularly dress stars like Jennifer Lopez and Dakota Johnson for important events, helping solidify their status as fashion icons. These collaborations not only raise the profiles of the designers and their brands but also inspire countless people to experiment with their personal styles.
Many celebrities choose to express their personal values and beliefs through their fashion choices. For example, Emma Watson has been a vocal advocate for sustainable fashion, opting for eco-friendly and ethical brands during her red carpet appearances. Likewise, iconic fashionistas such as Victoria Beckham and Stella McCartney have shown their support for cruelty-free fashion by incorporating faux fur and vegan leather into their designs and outfits. By taking a stand and using their style as a platform, these celebrities are making a lasting impact in the fashion world and beyond.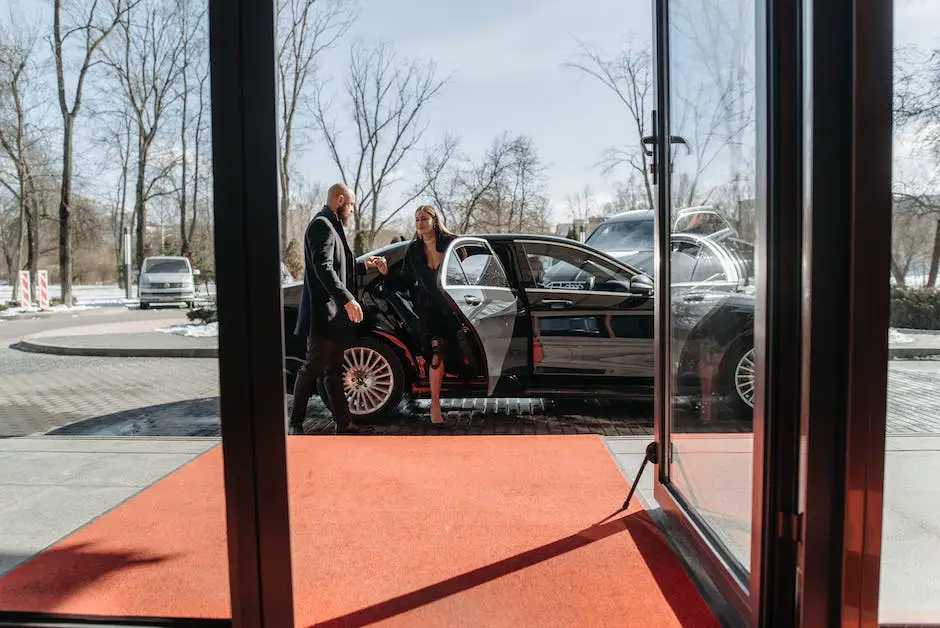 Controversies and Scandals
Speaking of celebrities making an impact, not all of it is necessarily positive. One recent example is rapper DaBaby, who caused controversy with homophobic statements during his performance at the 2021 Rolling Loud music festival. While on stage, he made derogatory comments about HIV/AIDS and the LGBTQ+ community, sparking backlash from fans, fellow musicians, and advocacy groups. As a result, DaBaby was dropped from several upcoming festival lineups, including Lollapalooza, Governors Ball, and Day N Vegas. Although the rapper initially stood by his statements, he eventually issued an apology on social media, recognizing the need for education and personal growth.
Another ongoing scandal is the Britney Spears conservatorship battle that has gained significant traction in recent months. The pop star has been under a legal conservatorship led by her father, Jamie Spears, since 2008, following her widely publicized breakdown. In June 2021, Britney addressed the court for the first time, alleging that her conservators have controlled every aspect of her life and forced her to work against her will. This sparked the #FreeBritney movement, prompting public discussion about the legitimacy of her conservatorship, the potential misuse of conservatorship in general, and the exploitation of celebrities living with mental illness.Legal issues have also plagued actor Johnny Depp in recent years, mainly due to his tumultuous relationship with ex-wife Amber Heard. Both have accused each other of physical and emotional abuse, with Depp filing a defamation suit against Heard in response to an op-ed she wrote in 2018. However, the trial took a turn when a UK judge ruled that Depp had assaulted Heard on numerous occasions, costing him prime roles in films like "Pirates of the Caribbean" and "Fantastic Beasts." As new evidence continuously emerges, the couple's ongoing legal battles have led to fervent debates about cancel culture, domestic abuse, and the implications of past actions on current careers.In recent times, comedians and television personalities have faced criticism for using racial slurs and exhibiting insensitivity in the age of accountability. Talk show host Ellen DeGeneres was embroiled in controversy in 2020 when multiple former staffers accused her show of fostering a toxic work environment, including instances of racism, sexual harassment, and intimidation. DeGeneres initially dismissed the allegations, but an internal investigation led to the termination of several high-level producers, and her show experienced a decline in ratings. Similar controversies have also affected comedian and Saturday Night Live alum Shane Gillis, who was fired from the show after several offensive clips and podcast appearances resurfaced online. These situations encourage discussions about the role of social responsibility in comedy and the entertainment industry at large.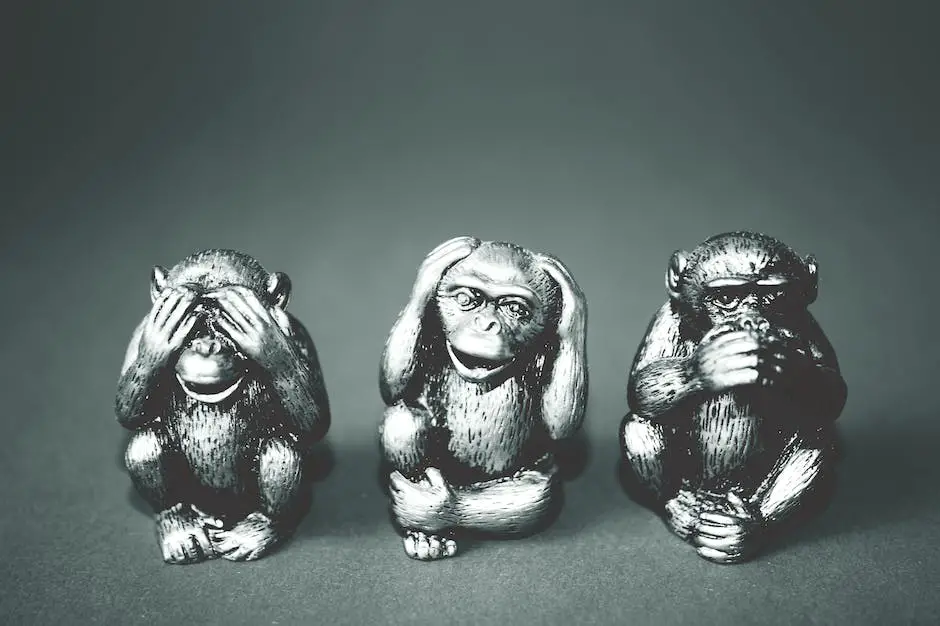 Family and Personal Life
One of the hot topics in celebrity gossip involves the Kardashian-Jenner family. With multiple reality TV shows, business ventures, and public relationships, their family dynamics often make headlines. A notable recent milestone for the Kardashians was the birth of Kylie Jenner's daughter, Stormi Webster, with rapper Travis Scott. The news was kept under wraps until the last moment, building anticipation amongst fans, before eventually taking social media by storm. The continuous controversies and incidents involving celebrities, like DeGeneres and the Kardashian-Jenner clan, serve as constant reminders of the importance of social responsibility and real-life consequences in the entertainment industry.Marriage is another topic that often graces celebrity gossip columns. For instance, the intimate wedding ceremony between singer Justin Bieber and model Hailey Baldwin caught everyone's attention, from their initial whirlwind romance to their engagement and eventually, married life. Their seemingly steady relationship and candid statements about their personal struggles showcase a different side of these young stars, whose dedication to balancing their careers and personal lives has gained them a new level of respect.A famous couple that has managed to successfully balance their celebrity lifestyle and raising a family is actors Blake Lively and Ryan Reynolds. The couple met and fell in love on the set of the movie Green Lantern and have since welcomed three children into their lives. Their adorable family moments and social media posts, as well as their ability to maintain privacy and prioritize each other over their work, garner admiration from fans and the public alike.Another celebrity family that often makes headlines is soccer star David Beckham and former Spice Girl Victoria Beckham, who have been married since 1999. Their four children, Brooklyn, Romeo, Cruz, and Harper, have become an integral part of the Beckham brand, often making waves in the world of fashion, modeling, and philanthropy. Their kids seem to have inherited their parents' talents, with Romeo pursuing a career in professional soccer, Brooklyn branching into photography, and Cruz showcasing his musical talents, all while maintaining a close-knit family bond.
On the other side of the celebrity gossip spectrum are those who prefer to keep their personal and family life under wraps, such as actress Scarlett Johansson. While her professional life is consistently in the spotlight with iconic roles in movies such as Marvel's Black Widow and Lost in Translation, she has been quite successful in keeping her private life mostly out of public view. With a young daughter, Rose, and a recent marriage to SNL co-head writer and "Weekend Update" co-anchor Colin Jost, Johansson proves that it is indeed possible to keep family and personal life relatively separate from the pressures of Hollywood stardom.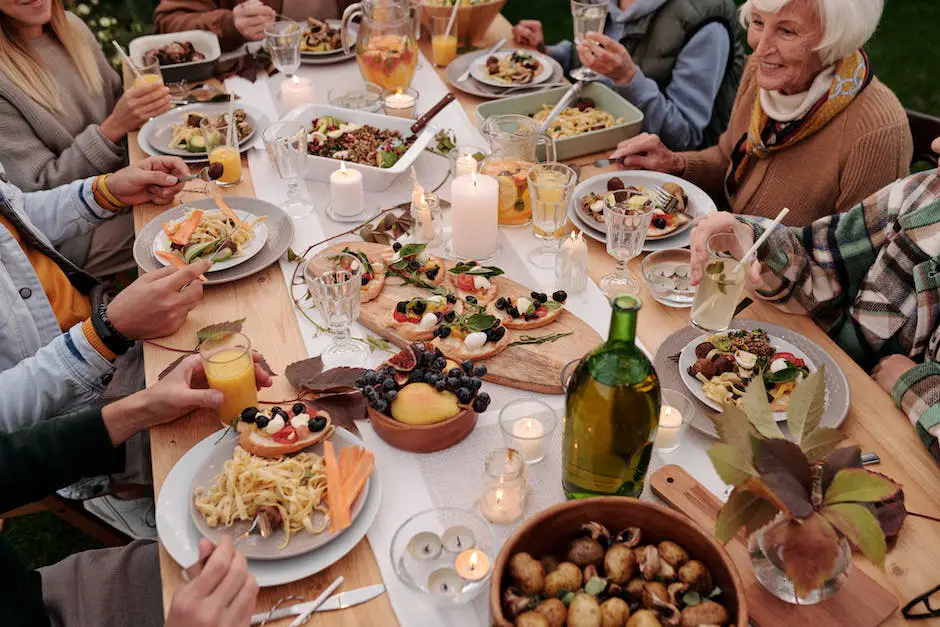 Social Media and Online Presence
In contrast, social media has become an integral part of celebrity culture, allowing famous individuals to connect with their fanbase on a personal level while also providing an unfiltered look into their daily lives. Platforms like Instagram, Twitter, and TikTok have given celebrities the ability to share their thoughts and experiences, resulting in both positive and negative responses from the public. Viral posts, online scandals, and fan interactions highlight the power of social media in the world of celebrity gossip, making it more challenging for those who wish to maintain their privacy like Scarlett Johansson.
Instagram
For instance, is a favorite platform for many celebrities who use it to share images and stories from their personal and professional lives. Fashion, travel, and fitness trends often originate from these high-profile accounts, as fans eagerly await new content from their favorite stars. Conversely, the unfiltered nature of social media has led to online controversies when celebrities share political views, cultural faux pas, or controversial opinions. In such situations, online presence can quickly devolve into a source of gossip and debate, leading to heated discussions among fans and critics alike.
Twitter
Is another platform frequently used by the rich and famous, as it serves as a space for instant commentary on current events and other trending topics. Celebrities' wit and humor often shine through in their tweets, allowing them to express their personalities in a more candid manner. In addition, viral tweets can also lead to various collaborations as celebrities interact with each other, often resulting in a strong crossover between fandoms. However, Twitter's character limit and fast-paced nature can lead to miscommunications and even online feuds, adding to the pool of celebrity gossip.
TikTok
The latest social media craze, allows users, including celebrities, to create short-form, often entertaining videos. This platform has been a game changer in discovering new talents and promoting hit singles. Famous personalities have tapped into the app's rising popularity by showcasing their skills in dancing, lip-syncing, comedy, and other creative endeavors. TikTok has also fostered a space for fan engagement, with celebrities often responding to comments and questions or even participating in fan-led challenges. As a result, TikTok has contributed to celebrity gossip, keeping fans updated and intrigued by the latest happenings in the world of entertainment.
Online Campaigns
Led by celebrities often have a significant impact on public opinion and awareness regarding various issues. Celebrities can harness their online presence to promote charitable causes, social movements, or share personal experiences that resonate with their followers. These campaigns often attract a vast array of reactions, sparking conversations and debates among both fans and detractors. In this way, the digital sphere allows celebrities to maintain a level of relevance and proximity to their audience, often resulting in a consistent flow of gossip and updates that drive the entertainment industry forward.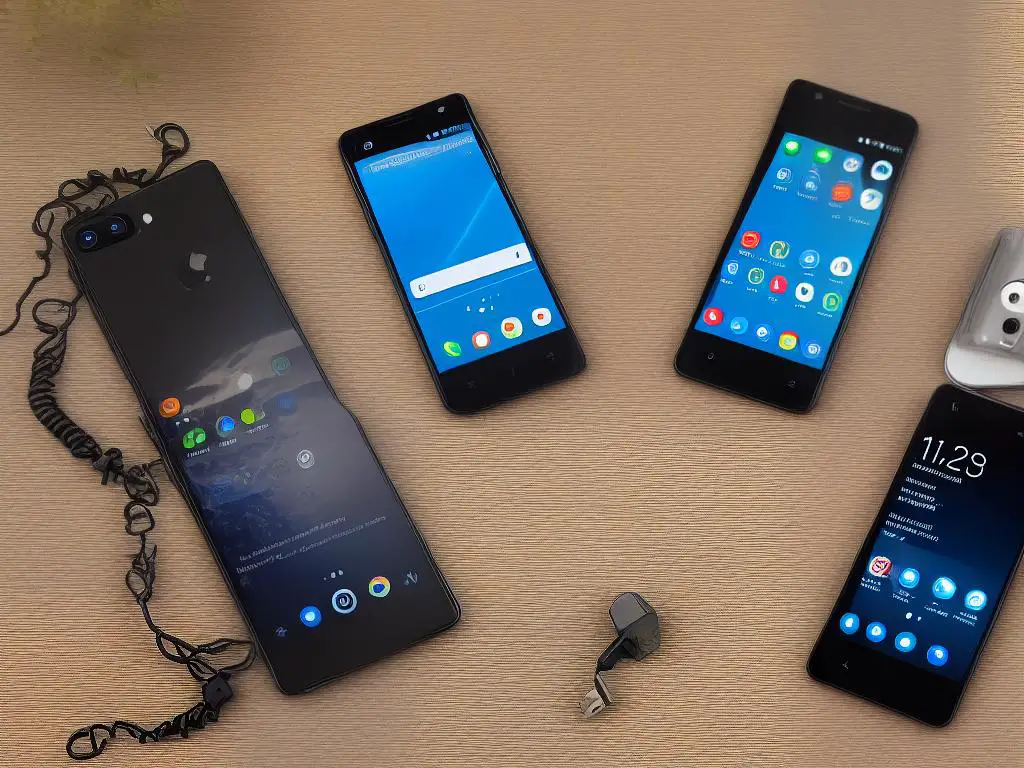 As we've explored the myriad dimensions of celebrity culture, it's evident that the lives of these individuals can be exciting, tumultuous, and even inspiring. From witnessing career breakthroughs to getting swept up in dramatic relationship sagas and observing the influences of social media, it's no wonder the world remains captivated by the glamorous yet complex lives of the stars. While the allure of fame and fortune may persist, it's important to acknowledge the humanity and imperfections that lie beneath the surface, reminding us that celebrities may not be so different from the rest of us after all.