It is undeniable that celebrity relationships have a significant impact on pop culture and media landscapes. The highs and lows of some of the most iconic Hollywood couples have been splashed across headlines and magazine covers for years, capturing the world's attention. In the rollercoaster world of fame, where private lives are often on display for public scrutiny, these notable celebrity breakups have sent shockwaves through the entertainment industry and left fans heartbroken.
Brad Pitt and Angelina Jolie
When it comes to iconic celebrity breakups, the names Brad Pitt and Angelina Jolie send waves of shock and heartache through fans around the world. Forming the powerhouse couple famously known as 'Brangelina,' they met and fell in love while filming the action-packed movie 'Mr. & Mrs. Smith.' However, this budding romance was shrouded in controversy as Brad was still married to America's sweetheart, Jennifer Aniston.
Throughout their 12-year relationship, and a two-year marriage, the dynamic duo built an empire of fame, fortune, and family. With a brood of six kids, they forged a bond that seemed unbreakable in Hollywood's ever-changing landscape. Apparently, they were more successful navigating their way through covert missions as undercover spies in a fictional film, than maneuvering the twists and turns of real life!
In 2016, the media was set ablaze with news of their sudden and highly publicized split. Headlines screamed, hearts sank, and fans questioned if love was even real. As the world watched in anticipation, the couple that had it all battled it out in court, each fighting for custody of their children and their fair share of their accumulated wealth. The roller coaster that was 'Brangelina' may have come to an abrupt end, but it undoubtedly left a mark on Hollywood history that will never be forgotten."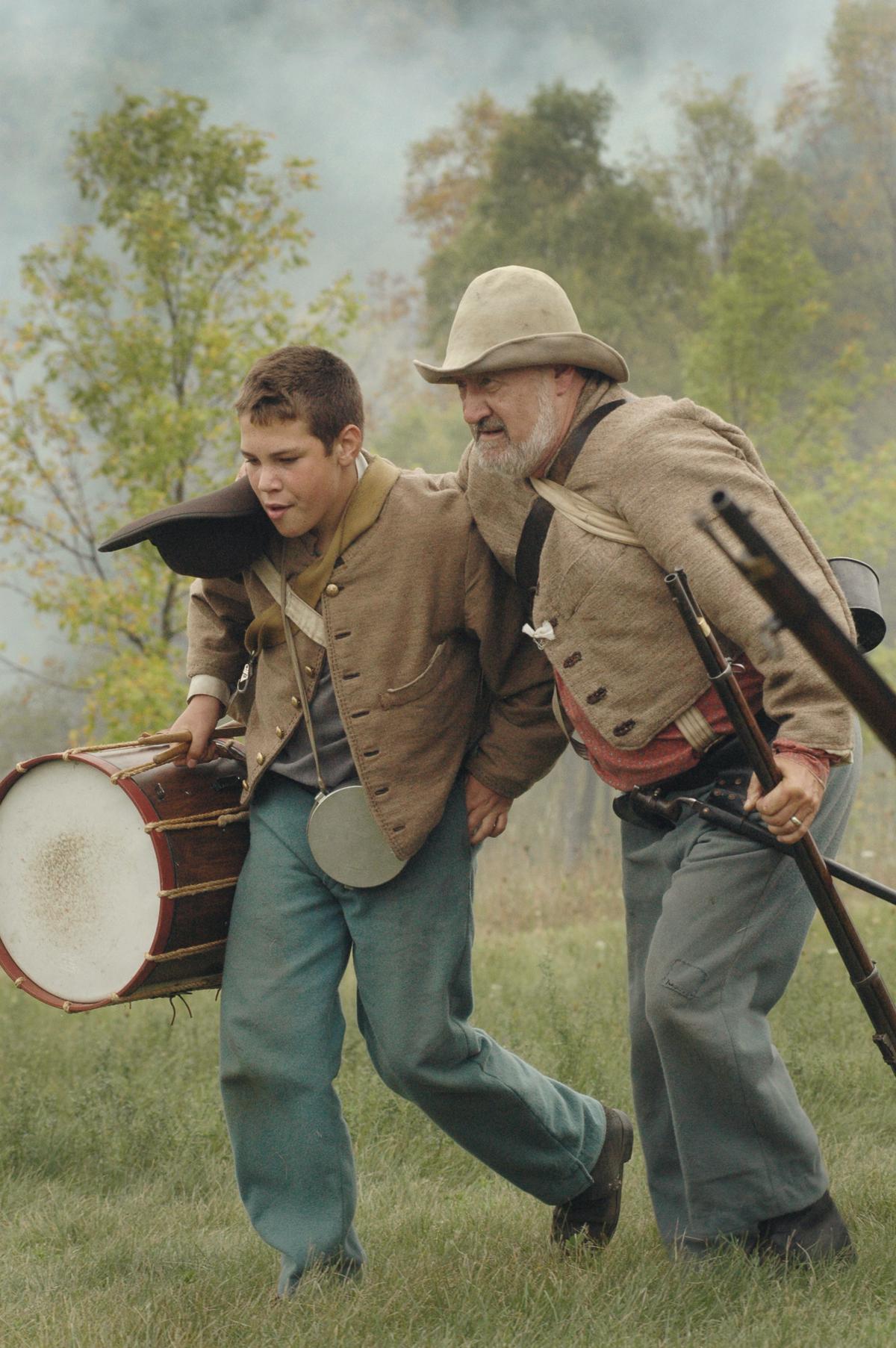 Photo by jentheodore on Unsplash
Jennifer Aniston and Justin Theroux
Jennifer Aniston, best known for her iconic role as Rachel Green in the hit series "Friends," has always captured the hearts of millions with her unforgettable performances and undeniable charm. So when her rapturous romance with actor Justin Theroux blossomed in 2011, fans couldn't help but root for them. The couple met on the set of the movie "Wanderlust," and their love story quickly unraveled as they embarked on a seven-year love adventure full of laughter and support. Following a whirlwind romance, they solidified their commitment in a private ceremony at their Bel-Air home in 2015, delighting fans who had been rooting for Aniston to find her happily-ever-after since her previous high-profile marriage to Brad Pitt had ended. Aniston and Theroux appeared to have found a genuine connection, sharing a passion for their craft and a deep loyalty towards each other.But like many Hollywood love stories, cracks began to appear behind the scenes, culminating in their separation announcement in 2018. The couple explained that their divorce was a mutual decision, made lovingly and in support of each other's happiness. They emphasized their dedication to maintain a cherished friendship, and to continue supporting each other in their personal and professional pursuits.While the news of their breakup left fans heartbroken, one must admire the genuine respect and love Aniston and Theroux continue to display towards each other even after the end of their marriage. It's a testament to the nature of their bond – sometimes true love takes on different forms, even when it doesn't last a lifetime.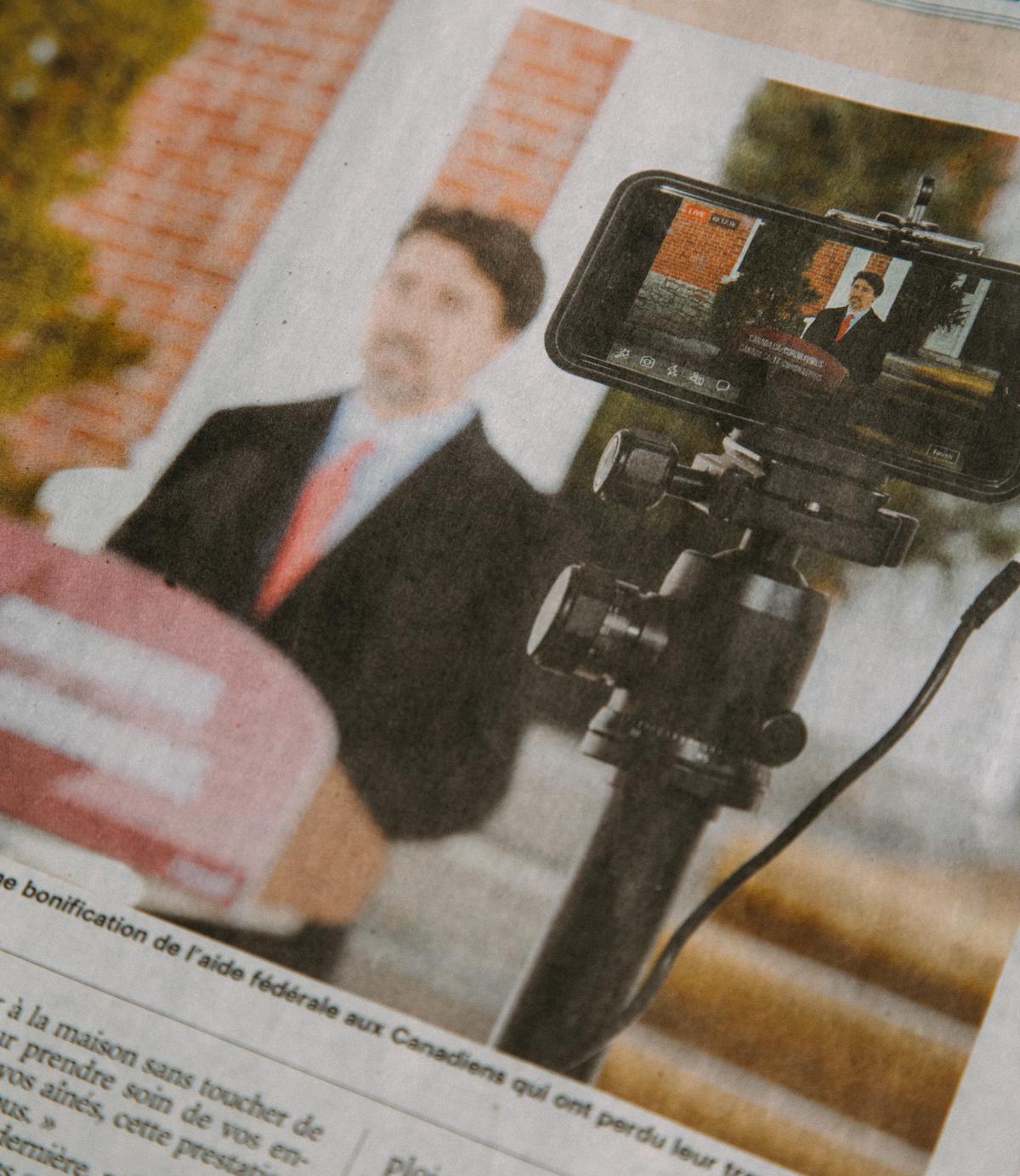 Photo by charlesdeluvio on Unsplash
Kim Kardashian and Kanye West
It was the fairytale romance that gripped the world – when Kim Kardashian, the queen of reality TV, joined forces with Kanye West, the larger-than-life rapper known for his hit music and extravagant fashion. The power couple tied the knot in a stunning Italian ceremony in 2014, surrounded by A-list celebrities and the watchful eyes of adoring fans. As their family grew with the birth of their four children, so did the public's fascination with their every move.
From attending high-profile events to supporting one another's career endeavors, the pair seemed inseparable.
However, beneath the shiny veneer of incredible success and unparalleled glamour, cracks began to show in their high-profile romance. Kanye's increasingly erratic behavior, coupled with the pressures of having their relationship under the media microscope, took its toll on the once-solid foundation of their love.
In early 2021, Kim made the heartbreaking decision to file for divorce after nearly seven years of marriage, citing "irreconcilable differences" as the reason behind their split. As the world continues to watch the fallout from this once-great union, it serves as a stark reminder that even the most powerful and adored couples can break under the weight of fame, pressure, and personal struggles.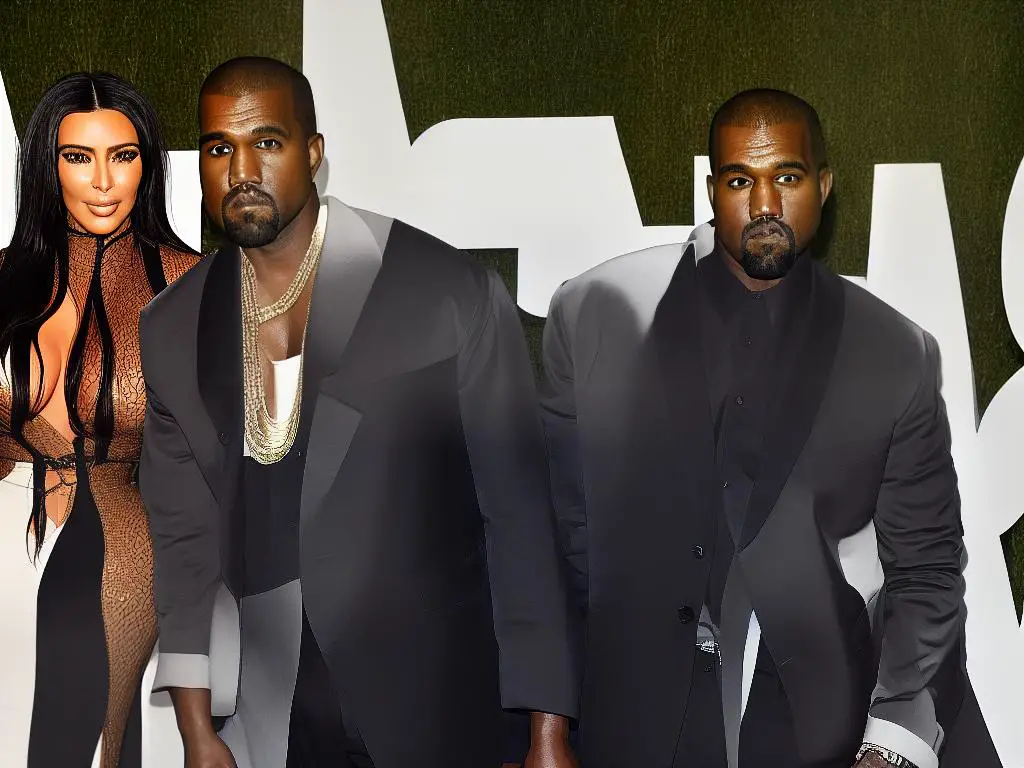 Demi Moore and Ashton Kutcher
Demi Moore and Ashton Kutcher's Love Story
When Hollywood stars Demi Moore and Ashton Kutcher began dating in 2003, the couple took the world by storm with their unexpected yet highly-publicized love story. With a significant 15-year age gap between the two, many were skeptical of their relationship's longevity. However, the coupling of Demi, a talented actress and trailblazer in the entertainment industry, and Ashton, a rising star with a playful, boyish charm, seemed to break the mold.
Cute Photos and Philanthropy
Despite the naysayers, Demi and Ashton's love appeared to flourish. They would often post cute photos, heartfelt messages, and support each other's professional endeavors on social media. They even took on philanthropic efforts together, such as their work to end human trafficking. After two years of dating, the couple tied the knot in a private Kabbalah ceremony in 2005 surrounded by friends and family.
Rumors and Cryptic Social Media Posts
As their relationship continued, Demi and Ashton became staples on the pages of tabloids, chronicling their every move. They were continually faced with rumors about their marriage and the inevitable chatter about their age difference. In 2009, they celebrated their fourth wedding anniversary with a trip to Israel, where they attended a Kabbalah conference. Unfortunately, the high degree of attention on their relationship seemed to take its toll. In 2010, rumors began to circulate about Ashton's alleged infidelity. While the couple initially put on a united front, their social media presence told a different story. Ashton's tweets became cryptic, while Demi's posts revealed a woman in pain, sharing quotes about betrayal and loneliness.
The End of the Love Story
In November 2011, Demi released a statement announcing her decision to end their marriage, citing that it was "with great sadness and a heavy heart." Ashton soon followed with his own statement expressing his sadness and gratitude for their time together. The couple's divorce was eventually finalized in 2013.
The Legacy of Demi Moore and Ashton Kutcher's Love Story
Demi Moore and Ashton Kutcher's love story is one that enthralled the public during their time together. At the core of it, their relationship appeared to defy the boundaries of age and Hollywood norms. While their whirlwind romance came to a heartbreaking conclusion, their story remains embedded within the tapestry of prominent celebrity breakups.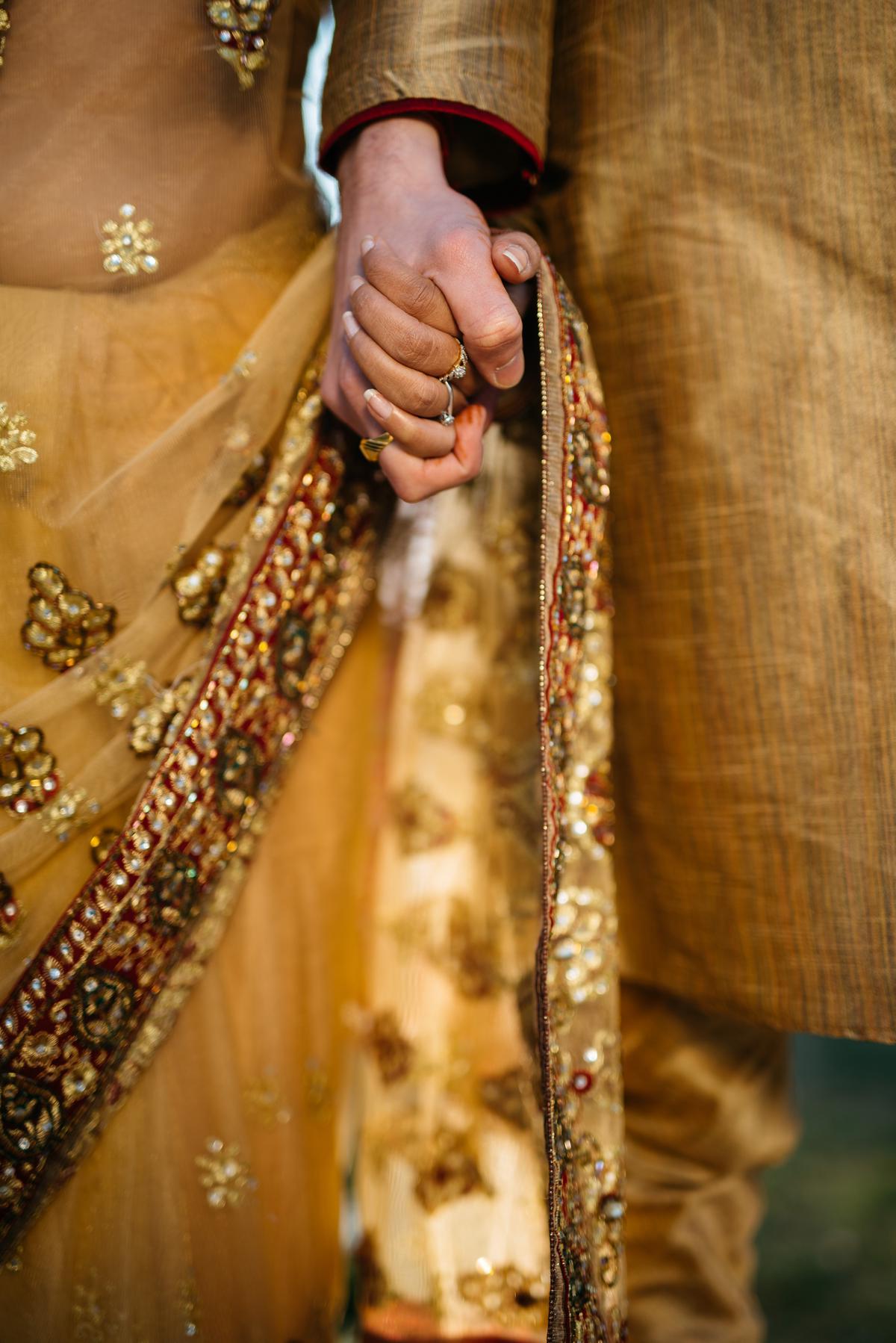 Photo by pabloheimplatz on Unsplash
Johnny Depp and Amber Heard
When Johnny Depp and Amber Heard first met on the set of their movie, 'The Rum Diary,' they had no idea that their relationship would lead to a whirlwind romance, a beautiful wedding, and eventually, a bitter breakup. As the couple's chemistry on screen led to a real-life connection, they couldn't help but take their love to the next level.Behind their glamorous appearances, the couple was facing internal struggles that would ultimately lead to their downfall. Rumors began to swirl about their tumultuous marriage, and just a year later, in 2016, they decided to part ways. The divorce that followed brought to light shocking allegations of domestic abuse from both parties. The media couldn't resist covering every detail of their legal battle, and the once-loved-up couple found themselves at the center of attention for all the wrong reasons.Their divorce proceedings unveiled a level of bitterness that no one could have anticipated. Accusations were thrown from both sides, and with the whole world watching, these two celebrities found themselves in a fight for their reputations. The battle became increasingly personal, as each party tried to outdo the other with shocking revelations and jaw-dropping claims.This is not your average celebrity breakup; Johnny Depp and Amber Heard's split serves as a cautionary tale about the complexities that can hide behind the facade of a beautiful romance. It goes to show that even the most picture-perfect relationships can have skeletons in the closet, and that even in the spotlight, some stories should remain untold.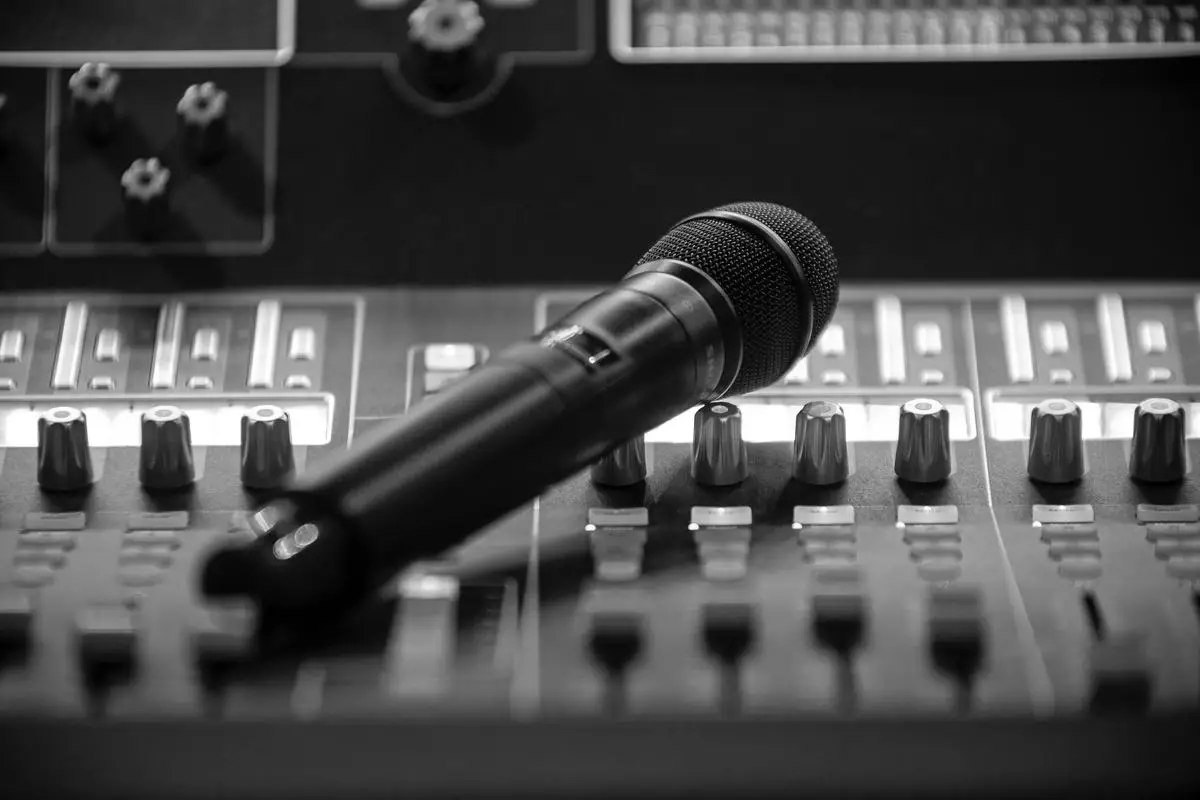 Photo by johnnybenitez_ on Unsplash
Miley Cyrus and Liam Hemsworth
Hollywood love stories often seem like fairy tales, but even fairy tales sometimes have unhappy endings. This was the case for Miley Cyrus and Liam Hemsworth, the former "it" couple of the celebrity world.
Their journey began in 2009, when the two met on the set of the romantic drama 'The Last Song.' Their chemistry was undeniable, and it didn't take long for the duo to transition from on-screen romance to real-life lovebirds.
Throughout their 10-year on-and-off relationship, Miley and Liam experienced numerous ups and downs, including breakups, reconciliation, and even an engagement in 2012. Fans couldn't help but root for the couple, hoping that they could overcome their obstacles and continue to build a life together.
Things seemed to be looking up for Miley and Liam when they finally tied the knot in December 2018, sharing intimate photos of their low-key wedding ceremony with the world. Love appeared to conquer all, and the newlyweds looked more in love than ever.
However, just eight months later, in August 2019, the couple announced their separation. The news sent shockwaves through the entertainment industry, with fans everywhere mourning the end of this beloved power couple. As discussions around the separation ensued, Miley released a song titled "Slide Away," which many speculated to be about the breakdown of her relationship with Liam, adding another layer to the already highly-publicized breakup.
In the aftermath, Miley and Liam have both moved forward with their lives, embarking on new relationships and focusing on their careers. Yet, the memory of their once-iconic love story continues to hold a special place in the hearts of their fans, who will always remember the magnetic couple that was Miley Cyrus and Liam Hemsworth."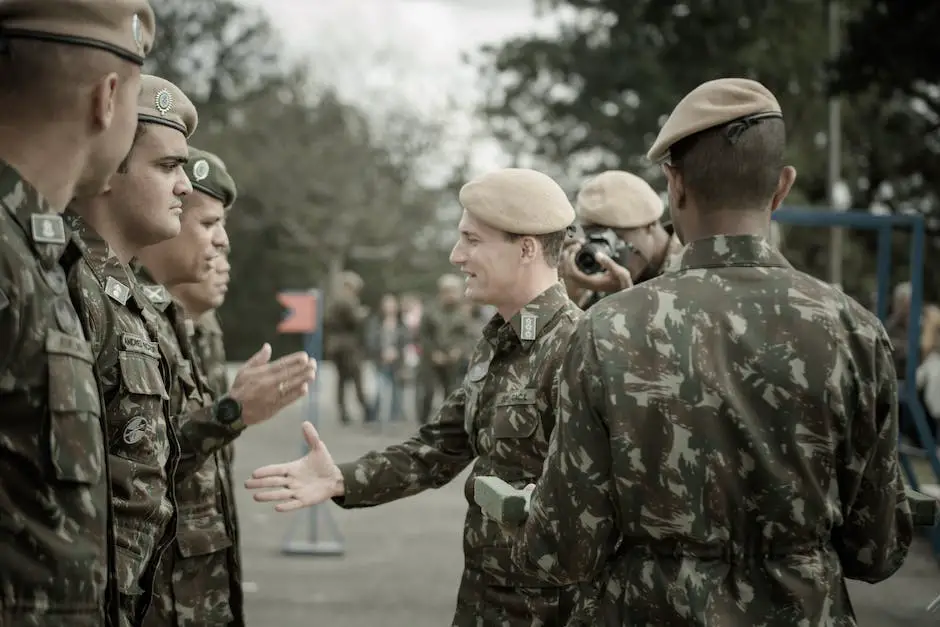 Jennifer Lopez and Marc Anthony
Once the epitome of Latin passion and romance, Jennifer Lopez and Marc Anthony seemed inseparable, dazzling fans with their spark and undeniable chemistry. They first met in 1998 and, after dating others, thought they had found "the one" in each other when they finally married in 2004.
Gifted with twin blessings, Max and Emme, J.Lo and Marc Anthony immersed themselves in their careers and parenthood, sharing their joys with the world.
However, in 2011, the couple decided to part ways, leaving fans and the media wondering what had gone wrong. Despite the heartache and speculation, the duo never let their breakup tarnish their personal and professional relationship, proving that love and friendship can coexist outside the realms of matrimony.
Post-divorce, Jennifer Lopez and Marc Anthony continue to collaborate and co-parent, revealing a behind-the-scenes camaraderie that is rarely seen among Hollywood's elite. To this day, the two are often seen cheering one another on at public events, offering a show of unity that demonstrates respect and a deep bond transcending labels. Even as they forge new paths and explore fresh chapters in life, J.Lo and Marc Anthony's relationship remains an inspiring example of maturity and grace after heartbreak.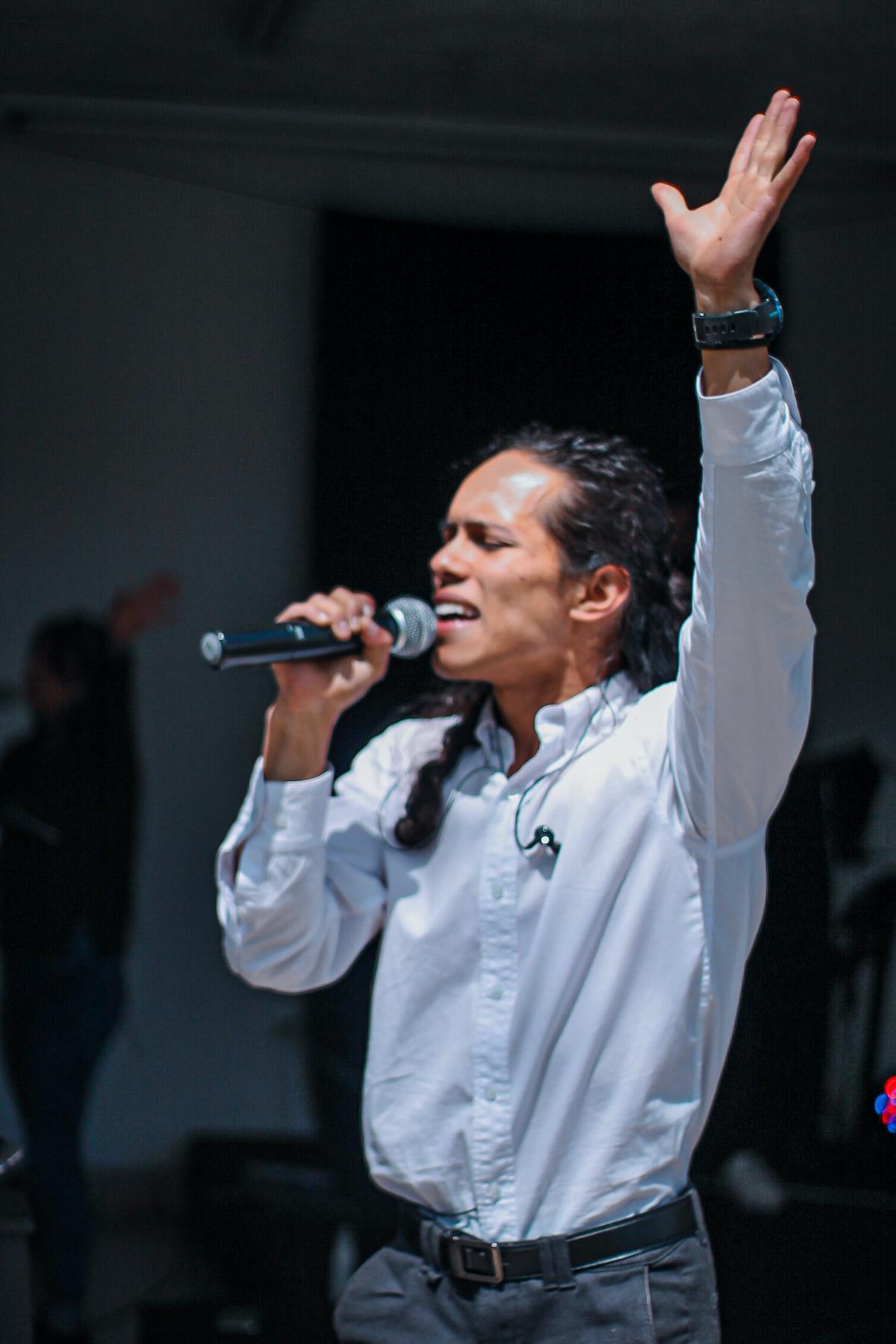 Photo by arkourpar on Unsplash
Ben Affleck and Jennifer Garner
When Hollywood power couple Ben Affleck and Jennifer Garner, dubbed 'Bennifer 2.0,' announced their decision to part ways in 2015, fans around the globe were heartbroken. For a decade, the actors seemed like the picture-perfect pair, frequently professing their love and admiration for each other in interviews and sharing sweet moments for all to see on the red carpet.
Together, they built a beautiful family of five, with their three children Violet, Seraphina, and Samuel.
The couple's dedication to raising their children in an environment of love and support remained unwavering, even as their marriage ended. Following a lengthy separation and years of speculation about their relationship status, their divorce was finally finalized in 2018. Amid rumors of infidelity and struggle with addiction, the actors showed an incredible commitment to not letting their personal issues interfere with their role as parents.
Their post-breakup bond has only grown stronger over time, with both Affleck and Garner seen attending their children's school events, going on vacations together, and spending holidays as a family. They've set an inspiring example of how successful co-parenting can look like, putting their children's well-being above all else.
From being each other's source of strength in the face of adversity to navigating their new lives apart, Bennifer 2.0's journey serves as a reminder that love and respect can endure beyond the confines of a romantic relationship. Their unwavering commitment to their children and each other demonstrates the powerful impact of working together for the sake of family, regardless of the challenges that come their way.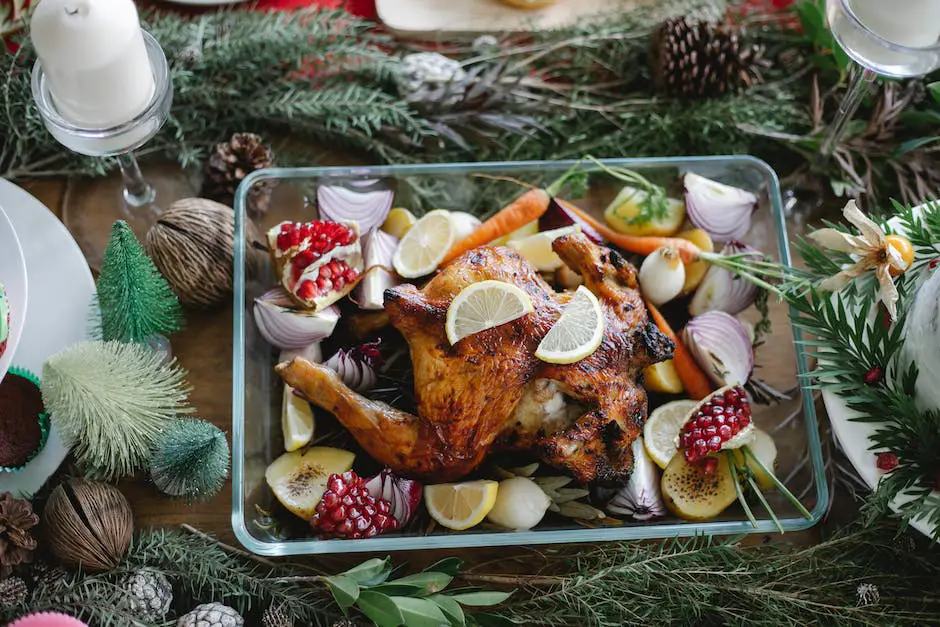 Katie Holmes and Tom Cruise
When it comes to unforgettable celebrity breakups, Katie Holmes and Tom Cruise's failed marriage is one for the books.Sparks flew when the two first began dating in 2005, leading to a whirlwind romance and a star-studded Italian wedding in 2006. With their exuberant displays of affection – who could forget Tom's iconic couch-jumping moment on Oprah – the couple seemed to be the epitome of Hollywood love.Yet, behind the scenes, things were not as picture-perfect as they seemed. The intense media scrutiny and speculation about their relationship, especially regarding the influence of the Church of Scientology, resulted in an increasingly strained union. As the years went by, accusations of strict Scientology-based parenting methods and controlling behavior from Tom only added to the mounting pressure. In 2012, Katie made the shocking decision to file for divorce, citing irreconcilable differences. The split was highly publicized and became a turning point in Katie's life, as she aimed to break free from Tom's shadow and regain control of her career and personal life. To this date, the relationship between the two remains distant, with daughter Suri primarily living with Katie. Whatever the true reasons for their failed marriage, this celebrity breakup stands as a cautionary tale of the pitfalls that can come with love in the spotlight.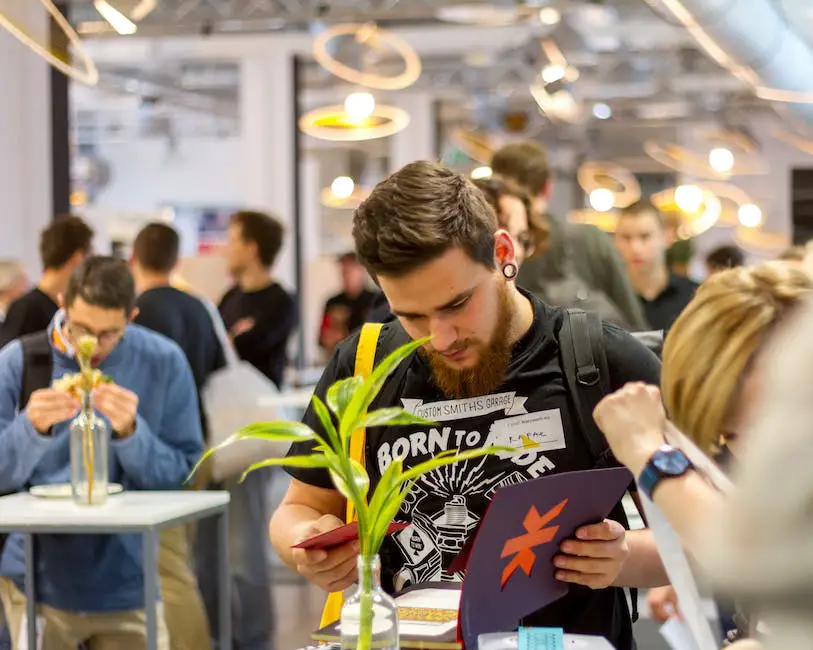 Gwyneth Paltrow and Chris Martin
When Gwyneth Paltrow and Chris Martin announced their split in 2014, they introduced the world to the concept of "conscious uncoupling."The philosophy behind their conscious uncoupling was to maintain a positive and respectful relationship not only for their own emotional well-being but also for the benefit of their children. Both Paltrow and Martin committed to putting their kids first and prioritizing their bond as a family, despite the end of their romantic relationship.This dedication to co-parenting has led them to vacation together with their respective new partners. In fact, they've built such a strong post-marriage relationship that Martin's girlfriend, actress Dakota Johnson, even joined Paltrow and her husband, Brad Falchuk, for a friendly beach day.Their unique approach has inspired many to rethink how we handle breakups, demonstrating that it is possible to maintain a loving and respectful bond even after a couple has called it quits. And as they continue to redefine what it means to be a modern family, Gwyneth Paltrow and Chris Martin provide a refreshing example to celebrities and the general public alike.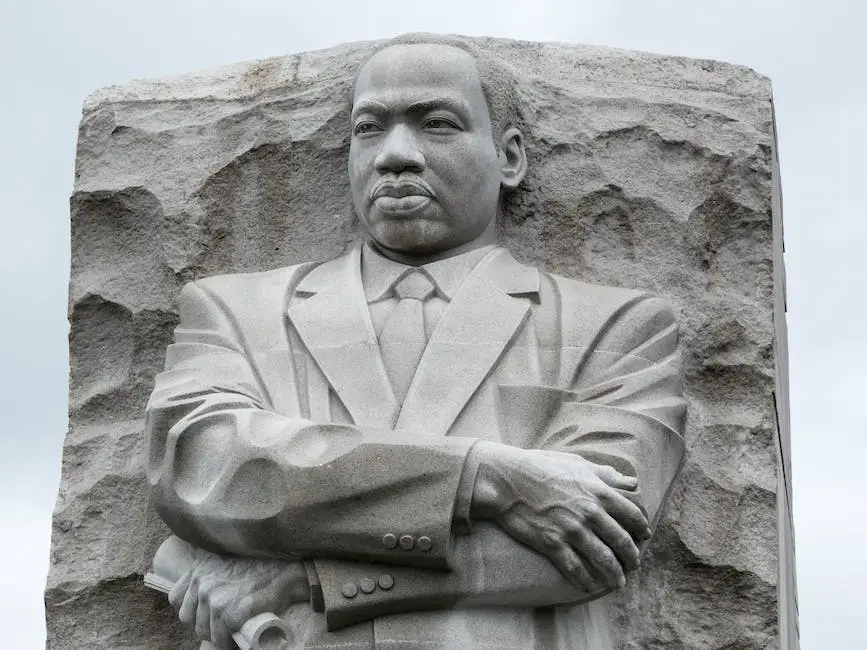 As they say, all good things must come to an end, and even the most adored celebrity couples are not immune to the challenges of maintaining a relationship in the public eye. These powerful and influential duos ultimately went their separate ways, providing important lessons on love, heartbreak, and finding the strength to move on. Their highly-publicized breakups stand as a testament to the struggles faced by those in the spotlight and serve as a reminder that love can be a complex and unpredictable journey, even for the rich and famous.