Amazing Celebrity Car Collections Uncovered
When it comes to showcasing wealth and status, few things compare to the glitz and extravaganza offered by celebrity car collections. For actors, musicians, athletes, and other public figures, these assemblages of luxury vehicles reveal much about their personal tastes, interests, and even their character. Join us as we take a peek into the glamorous world of celebrity car collections to learn about the renowned personalities with the most impressive vehicle arsenals, the most expensive and unique celebrity-owned cars, luxurious customizations, awe-inspiring garage spaces, and the role of cars in shaping celebrity culture. We will also shine a light on celebrities who have generously auctioned off their prized possessions for worthy causes or participated in charity-oriented car events.
Famous Celebrities with Impressive Car Collections
Jay Leno has a collection of over 150 cars and 117 motorcycles, including a 1906 Stanley Steamer, a 1937 Bugatti Type 57SC Atalante, and a 1963 Turbine-powered Chrysler. He hosts a web series called "Jay Leno's Garage" to showcase his love for cars.Floyd Mayweather has an impressive car collection worth an estimated $30 million, including multiple Bugatti Veyrons, a LaFerrari, a Ferrari Enzo, and numerous Rolls-Royces. He owns cars in pairs and showcases his collection on social media.Jerry Seinfeld is particularly fond of Porsches and has a collection of approximately 150-plus vehicles. With cars like a 550 RS Spyder, a 959, several 911s, and a Porsche 917 racecar, Seinfeld's passion for cars is evident. His web series, "Comedians in Cars Getting Coffee," features him taking fellow comedians on rides in his cars.LeBron James has a garage full of high-end luxury and sports cars, including a customized Lamborghini Aventador Roadster inspired by his Nike sneaker line. He also owns a Porsche 911 Turbo S, a Rolls-Royce Phantom, and a Mercedes-Benz Maybach S600.Kanye West boasts an impressive car collection, featuring a limited edition all-matte-black Aventador, a rare prototype Mercedes-Benz SLR Stirling Moss, and a retro 1950s Ford F-100, among others. His love for customized cars is evident as he also owns a Lamborghini Urus and a Tesla.
Most Expensive and Unique Celebrity Cars
Another celebrity with an iconic car collection is the legendary comedian, Jerry Seinfeld. One of the highlights of his collection is a 1955 Porsche 550 Spyder, featuring a unique silver color and café au lait leather seats. Seinfeld purchased this rare and valuable gem for a staggering $3 million. As one of the few surviving examples from Porsche's original Spyder production run, its sleek design and performance made it popular among racers and celebrities alike. James Dean's own 550 Spyder was infamously involved in his fatal accident in 1955, further cementing the model's place in history.Another astonishing celebrity car is Steven Tyler's Hennessey Venom GT Spyder. The Aerosmith lead singer is known for his fascination with fast and powerful cars, and his Venom GT Spyder is no exception. This eye-catching car boasts a top speed of 270.49 mph and can accelerate from 0-60 mph in a mind-blowing 2.7 seconds. Tyler purchased his supercar for a jaw-dropping $1.1 million, and it held the Guinness World Record for the fastest production car in 2014.While some celebrities focus on speed and performance, others aim to make an ecological statement with their vehicle choices. Cameron Diaz's Tesla Model S P85D represents both environmental responsibility and luxurious style. With a price tag of around $100,000, the all-electric P85D model delivers impressive specifications, including a 270-mile range on a single charge and an acceleration rate of 0-60 mph in just 3.2 seconds. Diaz's eco-friendly car choice demonstrates the allure of combining modern automotive technology with sustainable design.Another notable name in the world of celebrity car collectors is famous rapper and producer, Birdman, who owns a jaw-dropping collection of expensive cars. One of the most impressive vehicles in his collection is the Maybach Exelero, designed by German luxury car manufacturer Maybach in partnership with tire brand, Fulda. This ultra-luxe automobile was purchased by Birdman for an estimated $8 million, making it one of the most expensive and unique celebrity cars. The Exelero features a V12 twin-turbo engine, a top speed of 218 mph, and a majestic design that combines classic and futuristic elements.In the world of luxury and exclusivity, few car collections encapsulate this extravagance more than Sheikh Hamad Bin Hamdan Al Nahyan's rainbow fleet of Mercedes-Benz G-Class SUVs. This billionaire and member of the Abu Dhabi royal family owns a magnificent collection of seven custom-painted G63 AMG SUVs, one for each day of the week. Each SUV's color matches a stripe of a rainbow, symbolizing the exceptional nature of this extraordinary set. With an estimated value of $1 million, Al Nahyan's fleet represents the stunning grandiosity found in the realm of celebrity car collections.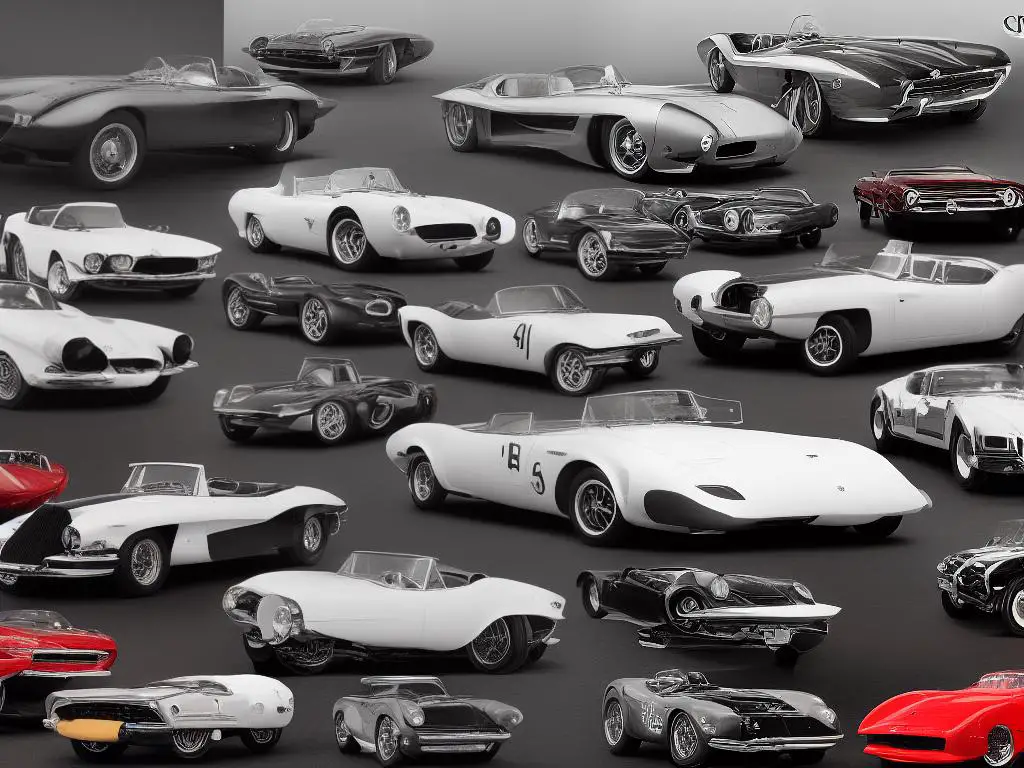 Luxury and Customization in Celebrity Cars
Considering the luxurious and customized nature of celebrity car collections, it comes as no surprise that state-of-the-art technology is a key feature. Many celebrities invest heavily in groundbreaking automotive advancements to ensure top performance, safety, and entertainment within their vehicles. From autonomous driving capabilities to advanced infotainment systems, the cars favored by celebrities often boast next-generation features that offer unparalleled levels of comfort and innovation. Furthermore, numerous celebrities choose environmentally friendly vehicles, such as electric and hybrid models, as a means to advocate for clean energy and sustainable transportation.Exotic materials play an essential role in elevating the opulence of celebrity car collections. It isn't uncommon to see luxury vehicles adorned with extravagant finishes, such as gold-plated trim, diamond encrusted emblems, or bespoke, hand-crafted interiors made from rare, high quality leathers and wood. These unique touches not only serve as visual expressions of a celebrity's personality and taste, but they can also significantly increase the value of these exotic vehicles. Furthermore, extensive use of carbon fiber and other lightweight materials can enhance vehicle performance while ensuring a luxurious and refined driving experience.Personalized designs are another hallmark of luxury and customization in celebrity car collections. Many stars work closely with renowned automakers or aftermarket companies to create one-of-a-kind automobiles that reflect their unique style and preferences. Cars may feature custom paint jobs, intricate exterior modifications, or bespoke interior designs crafted to match a celebrity's exact specifications. In some cases, these custom vehicles are so unique that they become famous in their own right, garnering attention and admiration from car enthusiasts worldwide.Celebrities may also invest in restoring classic cars, adding a touch of nostalgia and timeless elegance to their collections. Iconic models from automotive history can be meticulously refurbished and upgraded to feature modern amenities, incorporating contemporary technology and convenience without sacrificing the essence of their classic styling. These restorations not only showcase a celebrity's appreciation for automotive history but also highlight their commitment to preserving the art of automobile craftsmanship.Celebrity car collections captivate fans and car enthusiasts alike due to their exceptional focus on luxury, customization, and security. Celebrities often invest in vehicles with advanced security systems, bulletproof glass, and other protective measures to ensure their safety and privacy, even going so far as to purchase armored vehicles for unparalleled protection from potential threats. The attention to detail in enhancing the performance, appearance, and safety of their vehicles truly sets celebrity car collections apart.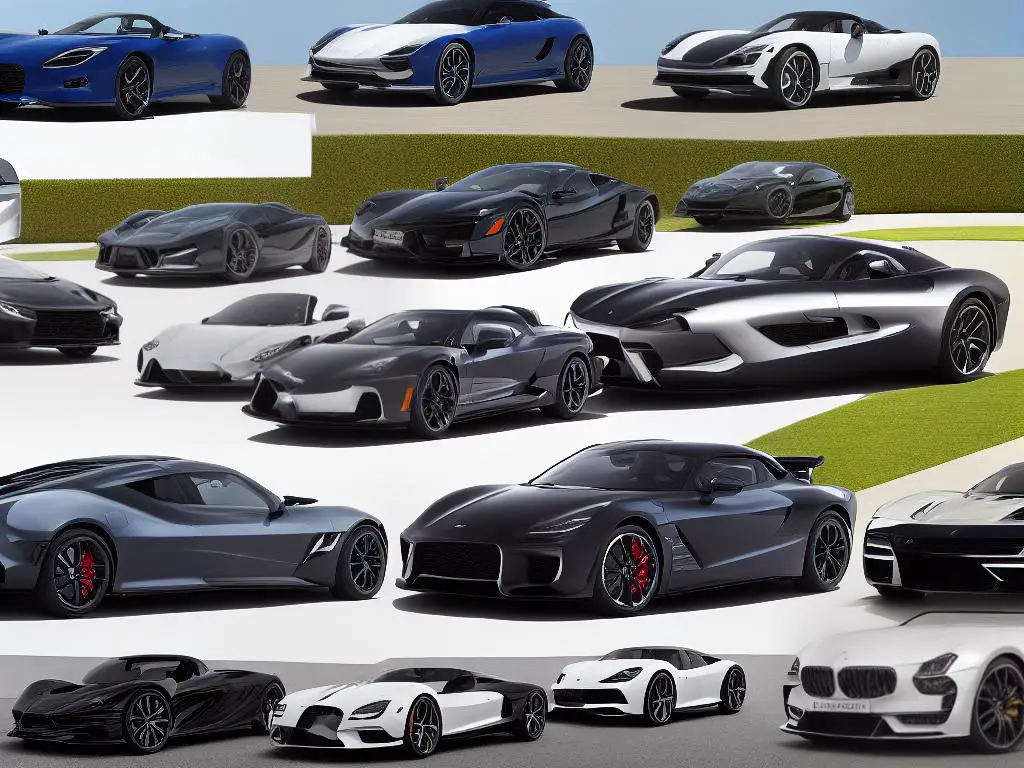 Garage Spaces and Storage Facilities
In addition to the cars themselves, garage spaces and storage facilities have become an integral part of celebrity car collections. These spaces serve as safe and secure storage for their exotic and rare vehicles, while also acting as an extension of each celebrity's unique personality and tastes. A growing number of celebrities create impressive garage spaces reflecting their love for automobiles, complete with high-end designs, spacious layouts, and state-of-the-art security systems, further contributing to the allure of their prized car collections.One such example is comedian and television host Jay Leno's "Big Dog Garage," which is a massive space of 130,000 square feet that houses his extensive car and motorcycle collection. The facility includes a workshop area, showroom, office, and even a kitchen. The design of Leno's garage pays tribute to the art deco period that is characterized by its bold geometric shapes and rich colors, making it a unique and visually striking space.Another outstanding garage space belongs to the late actor Paul Walker, an avid car enthusiast and star of the Fast and Furious franchise. Walker's personal car collection was stored in an unassuming warehouse that was governed by tight security. The space was designed to focus on functionality and accessibility, with a number of car lifts, workstations, and neatly organized tool kits. It encapsulated Walker's passion for cars and racing.In terms of security, these facilities are often equipped with the latest technologies to ensure the safety and protection of the valuable vehicles. High-definition surveillance cameras, biometric access systems, and even personnel security are common features of these properties. These sophisticated security measures ensure that not only are the vehicles well-maintained, but they are also safe from potential threats and harm.
Size is a crucial factor to consider when constructing a facility to house a celebrity car collection. The facility's size should not only accommodate the current collection, but also anticipate future acquisitions. Essential features for these properties include high ceilings, ample parking space, and climate-controlled environments. Some celebrities even go a step further, incorporating art galleries, entertainment areas, and memorabilia displays to transform their garages into a true wonderland for car enthusiasts and aficionados.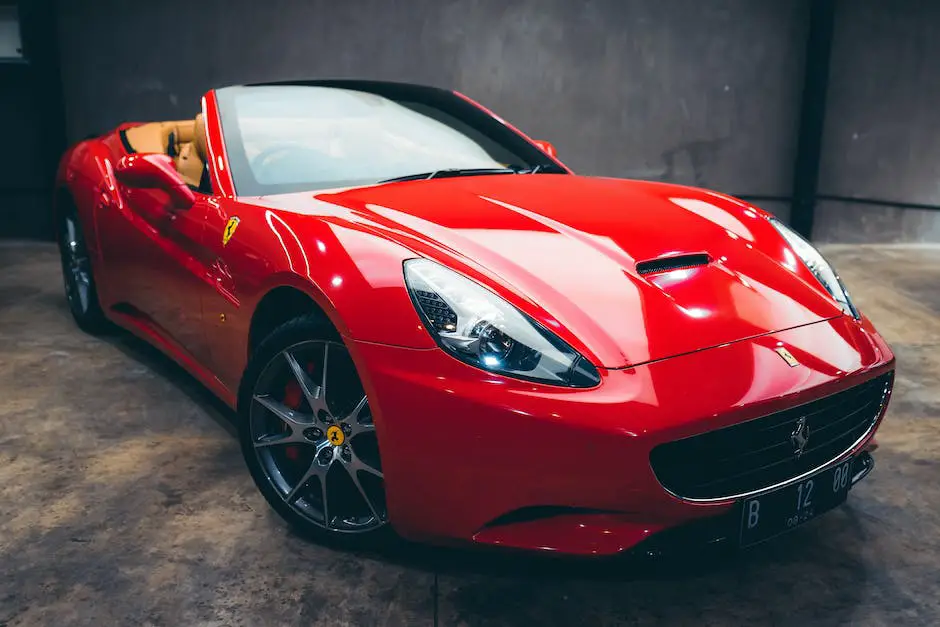 The Role of Cars in Celebrity Culture
Cars have always held a significant place in the lives of celebrities. Owning an extensive car collection is not just a display of their wealth, but also a reflection of their taste and personality. High-end, luxurious automobiles often represent success and keen attention to detail. As celebrities add rare and exotic cars to their collection, they convey to their fans and the public that they have achieved a high level of success in their respective industries. As a result, their choice of cars can greatly influence their public image, with some celebrities even garnering attention and publicity solely for the vehicles they drive.
In addition to reflecting status and accomplishment, celebrities' car collections may also act as an extension of their personal brands. Certain celebrities are known for their affinity for a particular make or model, making their cars an essential aspect of their image. Jay Leno, for example, is famous for his love of vintage and unique automobiles, often showcasing them on his show, "Jay Leno's Garage." James Bond actor Pierce Brosnan has also been linked to Aston Martins, the car famously driven by his super-spy character on screen. This close association allows them to stand out among their peers and further solidify their celebrity status.
Moreover, celebrities with enormous car collections often perceive their automobiles as collectibles or investment pieces. Classic, rare, and limited-edition vehicles are known to appreciate in value over time, making them a smart way for wealthy individuals to invest their money. Celebrities like Jerry Seinfeld and Floyd Mayweather have been known to make substantial returns on their automotive investments. As a result, curating a car collection might not only contribute to personal satisfaction but also has the potential to accumulate wealth.
Car collections also provide celebrities with an avenue to express their creativity and personal passions. Celebrities like Tim Allen and rapper T-Pain have gained notoriety for their extensive, customized car collections. As they customize their exotic cars with unique paint jobs, body kits, and high-performance modifications, these celebrities showcase their individuality and artistic flair. For many fans, this side of a celebrity's life is fascinating and offers insight into their off-stage personas.
Charitable causes and efforts are not uncommon among celebrities, as they often use their wealth and influence to benefit worthwhile organizations. One such way this is done is through their affinity for car collections. In recent years, car-centric charity events like the ill-fated Gumball 3000 Rally and various car auctions have become popular venues for celebrities to showcase their vehicles while raising funds and awareness for various causes. This philanthropic aspect not only generates positive PR for the celebrities involved, but also contributes to the betterment of society as a whole, making their luxury hobby a more justifiable indulgence.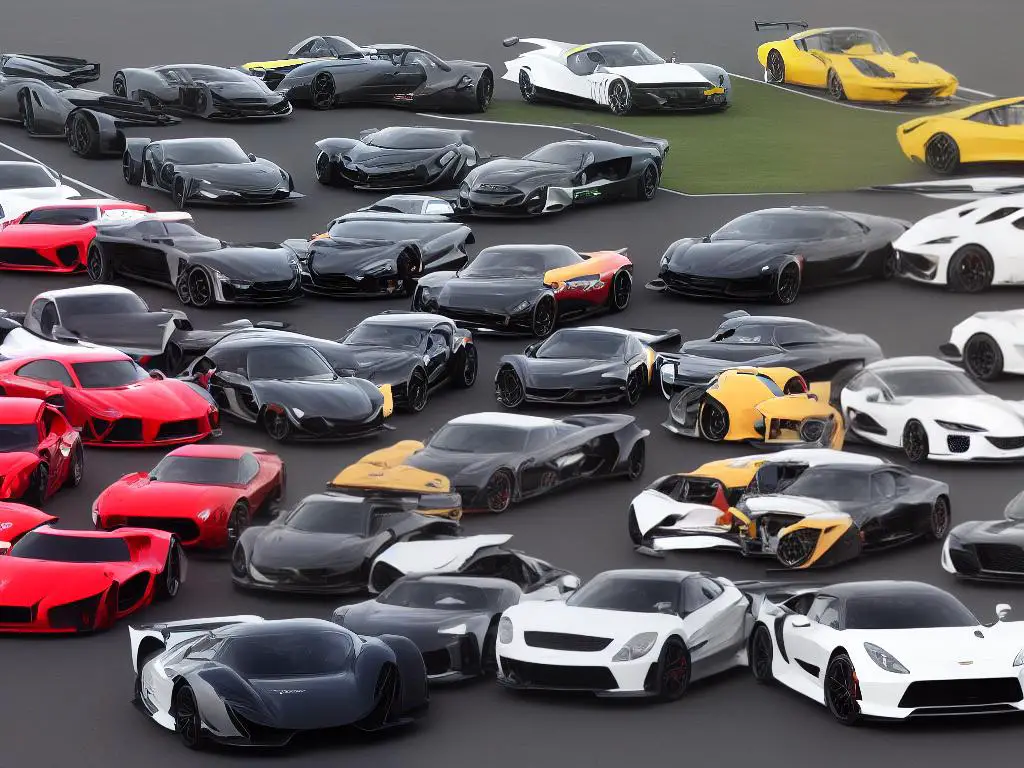 Charitable Actions and Car Auctions
When it comes to such celebrity car collections, many famous individuals use their love for automobiles to make a difference in the world. They often participate in car auctions, charity events, or directly donate parts of their collection. By auctioning off vehicles from their collections, celebrities can help raise significant funds for important causes, bolstering the awareness and support these organizations need to make a lasting impact. As a result, their passion for cars goes beyond just personal enjoyment and connects with a broader mission to bring positive change to those in need.
Several well-known celebrities have auctioned off cars from their personal collections to raise funds for charitable causes. One notable example is Hollywood actor George Clooney, who auctioned off his 2008 Tesla Roadster for charity in 2012. The proceeds from the sale, which amounted to $99,000, were donated to Satellite Sentinel Project, an organization closely monitored by Clooney that works towards documenting human rights violations and atrocities occurring in Sudan.Another charitable instance comes from talk-show host Jay Leno, an automobile enthusiast known for owning over 200 vehicles in his big garage. In a 2012 auction, Leno sold a one-of-a-kind custom 2012 Fiat 500 Prima Edizione. The proceeds from the sale, totaling $350,000, were donated to the Fisher House Foundation, an organization that helps provide housing for the families of injured military members during their recovery. Leno also sold a 2014 McLaren P1 in 2016, raising $2.39 million, which went to the United Services Organization (USO) and National Multiple Sclerosis Society.Charity-focused car events are another popular way for celebrities to support good causes. In 2019, Golden Globe-winning actor Idris Elba participated in the Ford 'Go Faster' immersive driving experience in London. The event featured a stunt driving school and allowed participants to be a part of an action-packed movie scene. The proceeds raised from the event were donated to the organizations Sport Relief and Red Nose Day, which work towards fighting poverty and providing support to struggling youths.Australian actor Chris Hemsworth is also a car fanatic committed to using his passion for charity work. Alongside his brother Liam, the Thor actor participated in a charity event organized by TAG Heuer and Children's Hospital Los Angeles, titled "Time for Kids." Chris showed off his Porsche 911 GT3 RS during the event, which combined car racing and a fashion show to raise funds for pediatric research, clinical care, and education programs for children around the world. Instances like these exemplify how celebrities utilize their car collections to pave the road for philanthropy and positive change.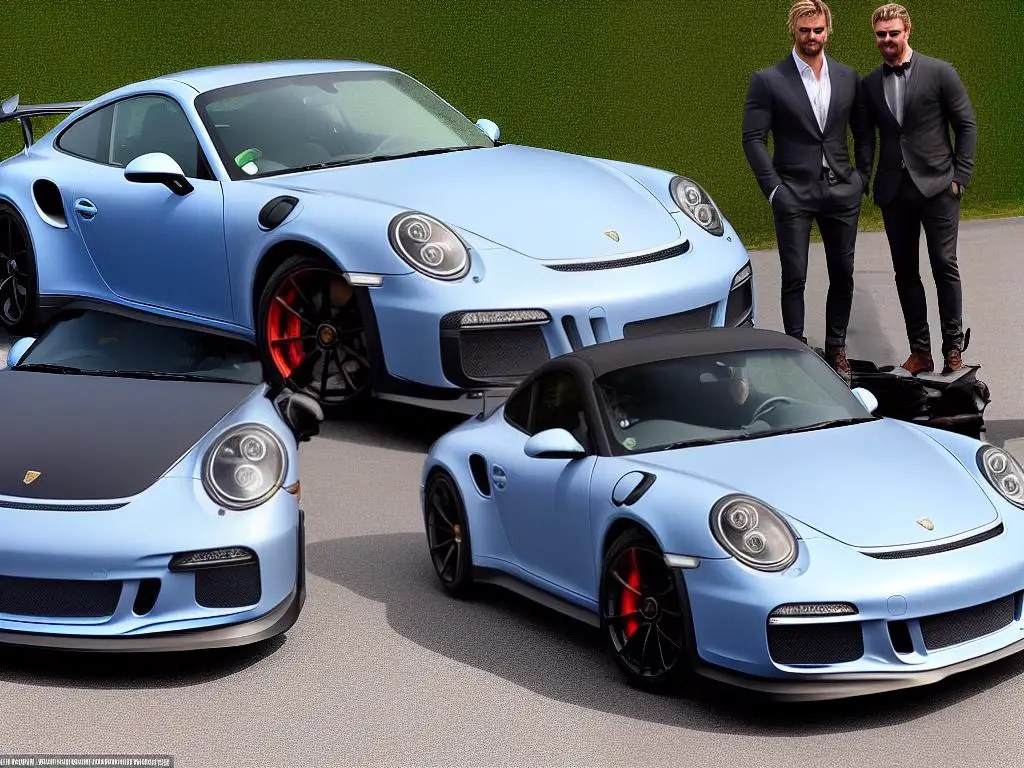 Indeed, celebrity car collections captivate the public's imagination, as they are tangible tokens of success and passion in a world defined by glamor, competition, and image. From rare and extravagant to charitable acts, celebrity automobiles encompass the full spectrum of inspiration and aspiration. As we admire these magnificent machines, it is fascinating to reflect on the role that cars continue to play in the lives and careers of our most beloved stars, offering a unique window into their world. The love affair between celebrities and their awe-inspiring vehicles will undoubtedly continue to flourish, fueling our enthusiasm and curiosity for the extraordinary in every sense of the word.