Throughout history, chess has been predominantly seen as a male-dominated sport, with women often playing supporting roles or being sidelined completely. However, the landscape of chess has evolved over time, and female players have increasingly made their mark on the game, demonstrating immense skill, talent, and determination in the face of various challenges. As we delve into the world of women in chess, we will explore their extraordinary achievements, the hurdles they have faced, and the initiatives being implemented to promote greater gender equality within this strategic and intellectual sport.
History of Women in Chess
Women's Participation in Chess
Women's participation in chess has a long and fascinating history, dating back to the origins of the game itself. In the early days of chess, women played alongside men, despite gender-based challenges. However, by the 16th century, women began to be excluded from the game, with chess becoming a pastime reserved primarily for men. Despite this, there continued to be a handful of exceptional female players throughout history who defied the odds and achieved impressive success in the world of chess.
Early Female Players
One of the earliest and most notable female players was the 18th-century French chess player, Françoise-Charlotte Monsieur, better known as La Belle Madame. She gained widespread acclaim for her skill in the field, proving that women could excel in the traditionally male-dominated game. In the 19th century, Hungary's Amalie Gundling was known as one of the strongest female players of her time, drawing the attention of numerous admirers and challengers.
20th Century Milestones
The 20th century saw further milestones in the history of women in chess. Vera Menchik, a Czech-born British chess player, was the first female chess player to regularly compete against male players in top international events. She held the title of Women's World Chess Champion from 1927 until her death in 1944. Menchik's reign helped pave the way for the inclusion of more women in major chess competitions.
As women's chess gained momentum, so too did the recognition of female talent within the sport. In 1978, the Women's International Grandmaster title was introduced by FIDE, the international chess federation. This represented an acknowledgment of the skill and contributions of female competitors. Further progress came in 1991, when Hungarian chess player Judit Polgar shattered gender barriers by becoming the youngest-ever grandmaster, earning the title at the age of 15. Polgar's accomplishments challenged the notion that women could not compete with men at the highest level, and her success inspired a new generation of female players.
Current State of Women's Chess
Today, women continue to make strides in the world of chess, as players and organizers alike. The prominence of women's championships and tournaments has grown, providing greater opportunities for female players to hone and showcase their skills within the game. Recently, Hou Yifan from China has emerged as one of the most dominant female players, securing multiple Women's World Chess Championship titles. Additionally, the rise of young talents, such as Iranian chess prodigy Alireza Firouzja and Indian Grandmaster Harika Dronavalli, highlights a promising future for women's chess.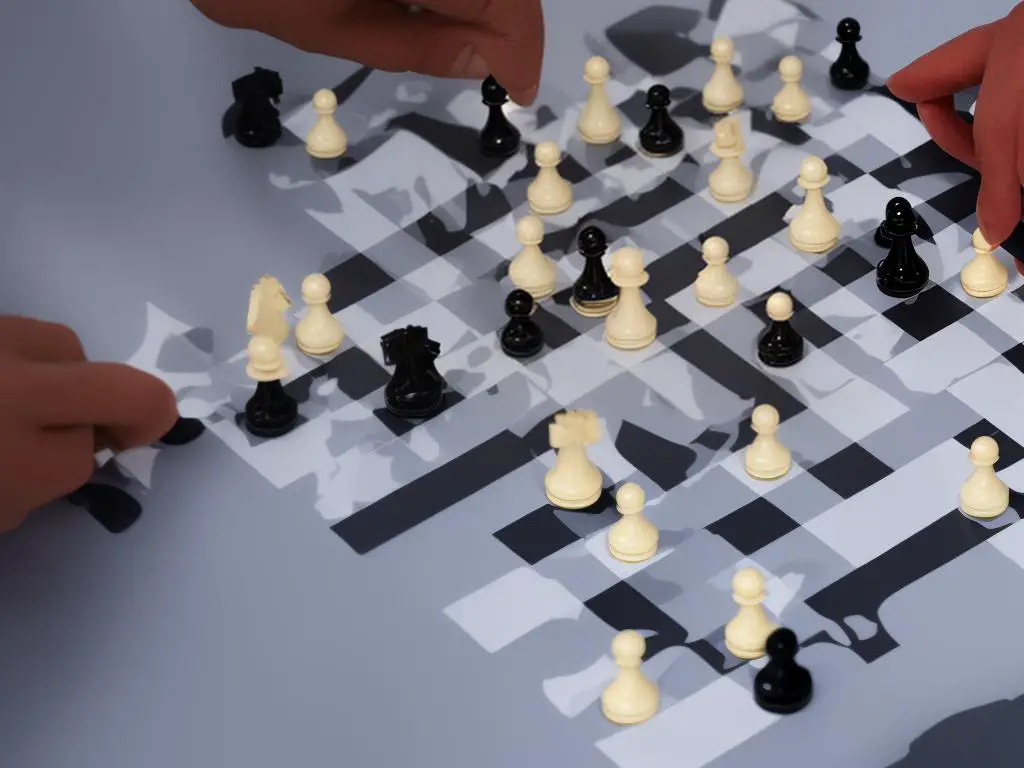 Top Female Chess Players
Judit Polgar: The Strongest Female Chess Player in History
Judit Polgar, a Hungarian chess player, is widely acknowledged as the strongest female chess player ever. Born in 1976, she attained the title of Grandmaster at just 15 years of age. Polgar is the only woman to have ever reached the top 10 players in the world and has claimed victories over world champions like Garry Kasparov, Anatoly Karpov, and Viswanathan Anand. Throughout her career, she has secured numerous international tournament wins and participated in World Chess Championships. Polgar's accomplishments demonstrate that women can compete on an equal level with men in the realm of chess, inspiring countless young girls to take up the game.
Hou Yifan: The Youngest Women's World Chess Champion
Hou Yifan from China is another prominent female chess player, achieving the Grandmaster title in 2008 at the age of 14. She became the youngest Women's World Chess Champion at 16 in 2010 and has won the title four times (2010, 2011, 2013, and 2016). Known for her remarkable calculation and creative attacking style, Hou has continued to inspire the next generation of female players. She has also been praised for her determination to compete primarily against male opponents, further demonstrating her ambition and skill in chess.
Nona Gaprindashvili: The First Female Grandmaster
Another celebrated female chess player is Nona Gaprindashvili from Georgia, the first woman ever to be awarded the Grandmaster title in 1978. Her achievements were groundbreaking for the time, as she proved that women could be successful in a male-dominated sport. Gaprindashvili became Women's World Champion at the age of 20 and maintained her title for 16 years (1962-1978). She has received numerous awards for her contributions to chess and continues to promote women's participation in the sport by participating in international events and organizing tournaments.
Koneru Humpy: The Pride of Indian Women Chess Players
India's Koneru Humpy is an accomplished chess player who has made a significant impact on women's chess. She became a Grandmaster in 2002, at the age of 15. Humpy has won multiple championships, including the World Junior Girls Championship in 2001, and has consistently held a high ranking among the top female players in the world. Her success has paved the way for Indian women chess players and inspired countless young girls in the country to take up the game. Humpy's determination and dedication to chess continue to make her an excellent role model for aspiring players.
Sarasadat Khademalsharieh: A Trailblazer in Women's Chess
Within the emerging generation of female chess players, Iran's Sarasadat Khademalsharieh has made a significant impact on the international stage. Born in 1997, Khademalsharieh was awarded the Woman Grandmaster title at just 17 years old in 2014. In her successful career thus far, she has claimed numerous achievements, such as winning the silver medal at the Women's World Blitz Championship 2018. Khademalsharieh's ascent showcases the expanding global presence of women's chess and underscores how dedicated players from varied backgrounds continue to enhance and evolve the sport.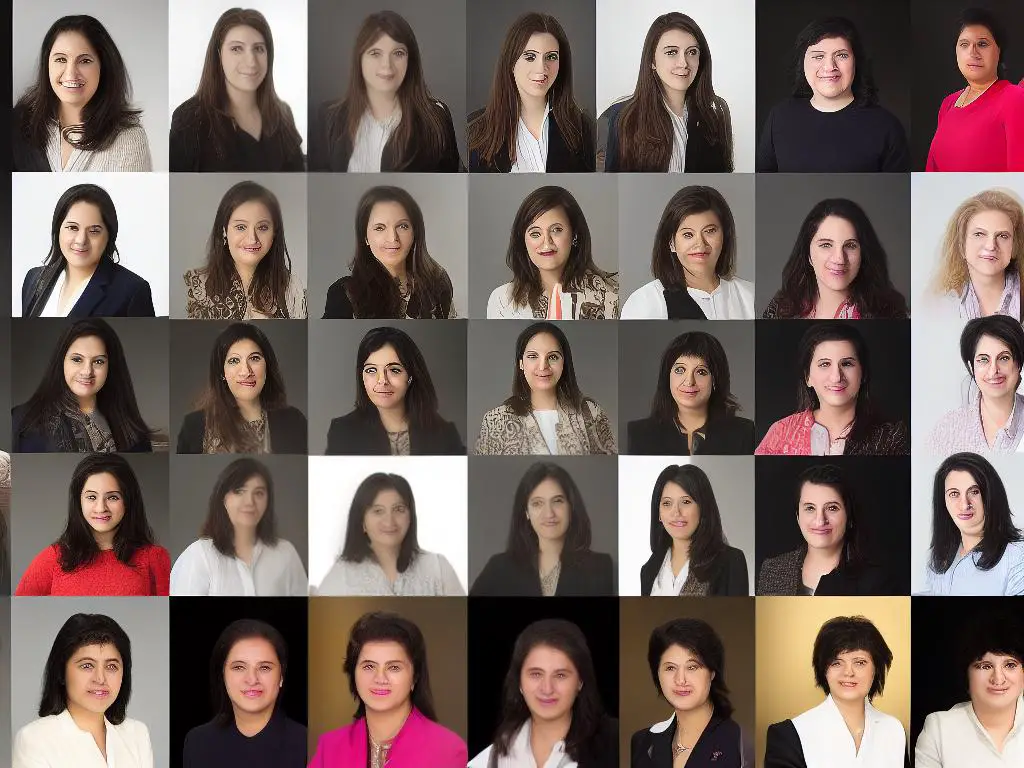 Challenges Faced by Women in Chess
Overcoming Obstacles and Challenges Faced by Women in Chess
Throughout the history of chess, women have encountered numerous difficulties, including persistent gender biases and stereotypes. These obstacles have hindered women's progress within the predominantly male chess community. Often regarded as less committed players, women have experienced discrimination in terms of opportunities to compete at higher levels. This perpetuates the bias that women are inherently inferior to men in chess, inadvertently affecting the number of women entering the sport and their ability to advance in their chess careers. As trailblazers like Khademalsharieh continue to excel in the field, it highlights the importance of addressing these challenges to create a more inclusive environment for women in chess.
Gender Bias and Stereotypes
One prominent example of gender bias and stereotypes within the chess community is the awarding of separate titles to men and women, such as the Women's Grandmaster title, which stands below the Grandmaster title awarded to men. This implies that women cannot compete at the same level as their male counterparts, even when their skills and abilities may be on par with elite male players. Not only does this create unnecessary divisions within the sport, but it also limits the opportunities for talented female players to prove their worth and break through the glass ceiling that exists.
Access to Resources and Support
Moreover, due to cultural and societal beliefs, coaching opportunities and sponsorships are often geared more towards men and boys in the chess community. This further constrains female players' access to the resources and support that they need to hone their skills and succeed at the highest levels of play. Quite often, women in chess are also marginalized, with various tournaments even banning women from participating, under the pretense of maintaining cultural and religious beliefs or promoting so-called "traditional values."
Representation Matters
The issue of representation is also significant when it comes to addressing the challenges faced by women in chess. It is crucial for female chess players to have role models and mentors who can inspire them to pursue and excel in the sport, as well as challenge the stereotype that chess is a "man's game." This can be achieved by highlighting the achievements of women in chess, promoting their stories, and advocating for equal opportunities in chess education, competitions, and sponsorship programs.
Creating Inclusive Environments
Encouraging more women to participate in chess is vital for the growth and future of the game. To achieve this, inclusive environments must be created within chess clubs and organizations, where women might experience exclusion or harassment based on their gender. By addressing such issues and promoting healthy competition for everyone involved, more women will become active in chess. Initiatives that target girls and young women, such as specialized chess clubs, workshops, and scholarship programs, can help create an atmosphere that fosters inclusivity and cultivates a love for the game in an upcoming generation of female chess players.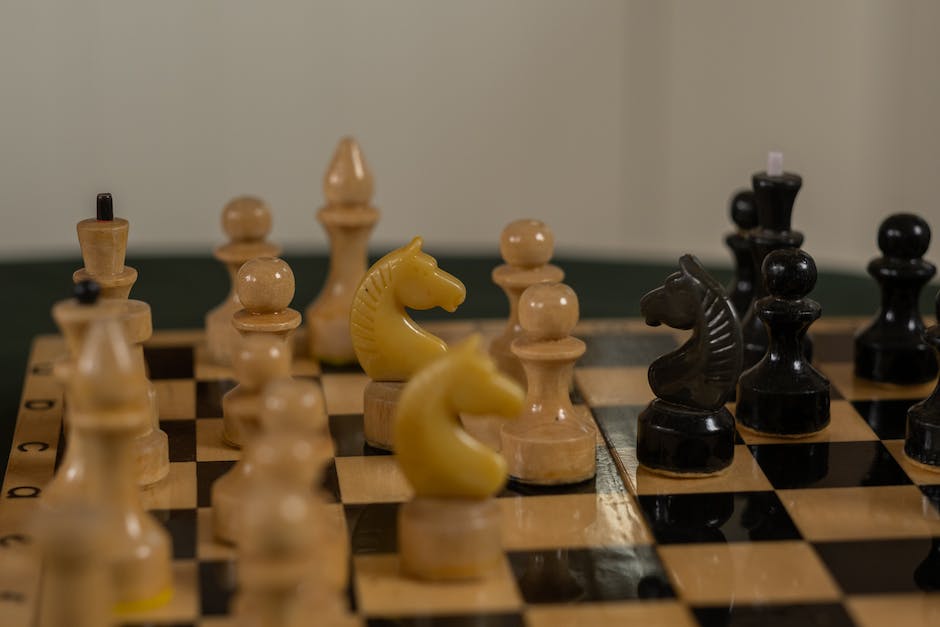 Women's Chess Tournaments and Titles
Women in Chess
While historically underrepresented in the world of chess, women have experienced a significant increase in participation in recent years. This growing interest can be attributed to the creation of more inclusive environments and female-focused initiatives mentioned in the previous paragraph.
One of the key events for female players is the Women's World Chess Championship. This prestigious tournament is held biennially and has been organized by FIDE, the International Chess Federation, since its inception in 1927. The women's world chess champion holds the highest title a female chess player can achieve in classic time controls and serves as a symbol of excellence for women in the sport.
Tournaments for Female Players
In addition to the World Chess Championship, there are numerous open and invitational tournaments that cater specifically to female players, such as the Women's Grand Prix series, the European Individual Women's Chess Championship, and the Women's Continental Championships.
These tournaments attract top female players from around the world and offer cash prizes along with opportunities for players to improve their ratings and standings within the global chess community. Participating in these events helps talented female players gain recognition and advance their chess careers.
FIDE Titles for Female Players
Another crucial aspect of the competitive landscape for women in chess is the system of titles offered by FIDE. There are several titles specifically reserved for female players, including:
Woman Candidate Master (WCM)
Woman FIDE Master (WFM)
Woman International Master (WIM)
Woman Grandmaster (WGM)
These titles serve as acknowledgments of a player's skill level and achievements in the game and often come with direct invitations to prestigious tournaments. To obtain these titles, players must achieve specific rating milestones and meet other performance criteria.
In contrast to gender-specific titles, female players are also able and encouraged to pursue the unisex titles offered by FIDE – FIDE Master (FM), International Master (IM), and the ultimate goal for many chess players, Grandmaster (GM). These higher-level titles are indications of a player's mastery of chess, regardless of gender, and achieving them is a significant accomplishment.
Judit Polgar, a Hungarian chess prodigy, is an excellent example. Throughout her career, she has achieved the title of Grandmaster and has been consistently ranked in the top 100 players worldwide, regardless of sex. Polgar's achievements have inspired countless other female players to pursue excellence in chess.
Promoting Female Participation
To increase female participation in chess, organizers and governing bodies worldwide are prioritizing efforts such as creating women-only tournaments and supporting female players in achieving higher titles and rankings. As a result, the landscape of women in chess is becoming more competitive and diverse.
This progress is beneficial for the chess community as a whole, as it showcases the immense talent and potential of women in the sport.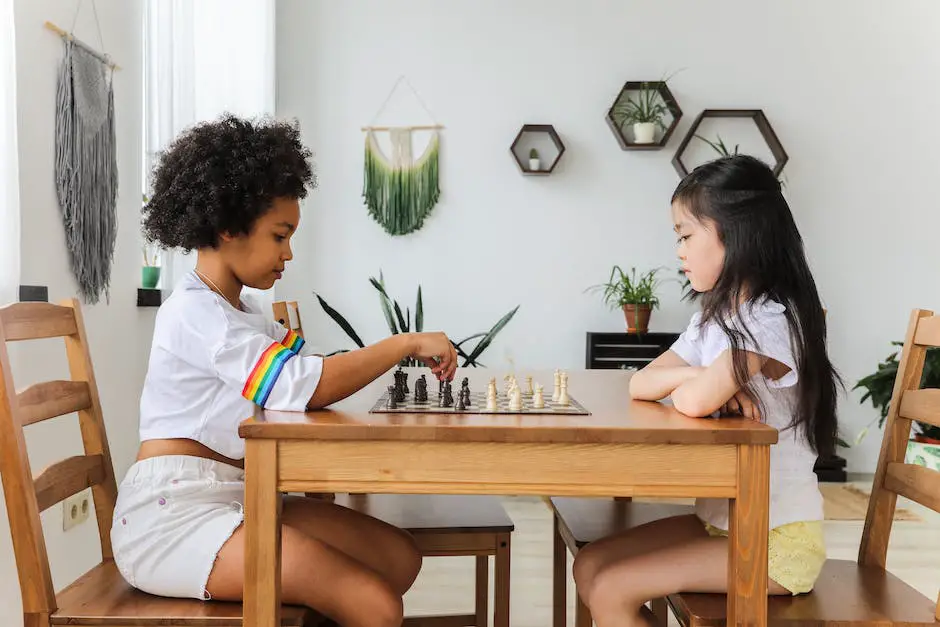 Initiatives to Promote Gender Equality in Chess
Promoting Gender Equality in Chess
In support of these efforts to enhance female representation, the Commission for Women's Chess (WOM), a division of Fédération Internationale des Échecs (FIDE), is dedicated to promoting gender equality in chess. Established in 1986, the WOM raises awareness about gender issues in chess and encourages more women to enter competitive play by organizing tournaments, training programs, and webinars specifically designed for women.
By collaborating with national federations and other chess organizations, the WOM is working steadily to increase participation and visibility for women in chess, ultimately fostering a more supportive and inclusive environment for all players.
The Women's Grand Prix Series
Another key initiative undertaken to promote women in chess is the Women's Grand Prix series started by FIDE in 2009. This prestigious series consists of multiple chess tournaments in which elite female players compete, providing more opportunities for female grandmasters to excel in the sport. The Women's Grand Prix series has significantly increased the visibility of women in chess, with many top female players now earning their rightful place among the best chess players globally.
Smaller Organizations Making a Difference
In recent years, numerous smaller organizations have also been established to address the gender gap in chess, such as the US Chess Women's program, which focuses on supporting and promoting female chess players in the United States. This organization hosts various events and training camps throughout the country and aims to inspire young girls, by organizing Girls Club Zoom sessions and Girls Club Championship events, to pursue chess and reach their full potential.
Furthermore, chess clubs and organizations play an important role in encouraging gender equality through targeted programs, events, and workshops geared specifically toward female players. For instance, the UK-based charity Chess in Schools and Communities (CSC) launched the 'Yes2Chess Girls initiative' in 2015, which aims to boost girls' interest and involvement in chess, especially in schools where female participation is low. The initiative organizes free lessons, coaching sessions, and tournaments for girls, helping them to develop their skills and gain confidence in the sport.
Fostering Equal Opportunities and Media Attention for Women in Chess
To promote gender equality within the chess world, initiatives like the Tata Steel Chess Tournament in the Netherlands have adapted their formats to feature greater female participation. By hosting a dedicated women's section that runs parallel to the main event, the tournament ensures equal opportunities and media attention for both male and female participants. This progressive approach serves as a model for other prominent chess organizations to follow in their efforts to support women in chess.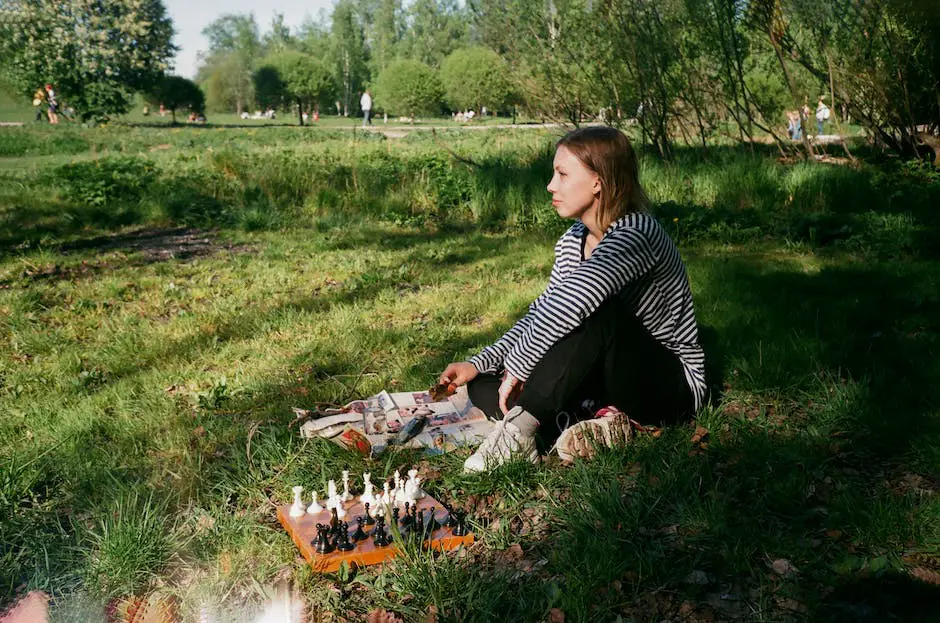 The Future of Women in Chess
Increasing opportunities and support for female players promise a bright future for women in chess. With more women participating in top-level competitions and making significant breakthroughs, the number of international female grandmasters is expected to rise over the next few years. Organizations such as FIDE (International Chess Federation) and the US Chess Federation are actively encouraging women to engage in chess by offering training programs, scholarships, and other resources. Consequently, the world will likely witness more women competing and succeeding in high-profile chess tournaments.
Another key aspect of the future of women in chess is the representation of women in chess organizations. Currently, the majority of chess organization leadership positions are held by men, which can contribute to overlooking the needs of female players. As more women become involved in the sport, they may be better equipped to take on these leadership roles. This increased representation will help promote gender equality within these organizations and ensure that female players have equal opportunities when it comes to competitive play, training programs, and other resources.
Moreover, the continued growth of initiatives targeting the promotion of gender equality in the chess world will contribute to a bright future for women in the sport. Programs such as the Women's World Chess Championship and the women's section of the Chess Olympiad are already vital in providing opportunities for female players to compete at the highest level. It is likely these tournaments will continue to expand, providing more consistent exposure for outstanding female chess players and opportunities for new players to enter the professional scene.
In addition to these competitive opportunities, many organizations are making efforts to promote chess to young girls to foster gender equality from an early age. Schools, clubs, and chess associations are reaching out to female students, exposing them to the beauty of the game and the intellectual challenge it provides. More female role models in the sport will go a long way in encouraging the next generation of girls to pursue a love for chess, whether casually or competitively.
Furthermore, the world of chess benefits greatly from the increase in diversity that comes with greater inclusion of women in the sport. With unique perspectives and strategies, female players may challenge some of the established norms and enrich the overall chess community. As gender barriers continue to come down, it is exciting to imagine the collaborations, innovations, and successes that will emerge from a more equal and diverse chess world.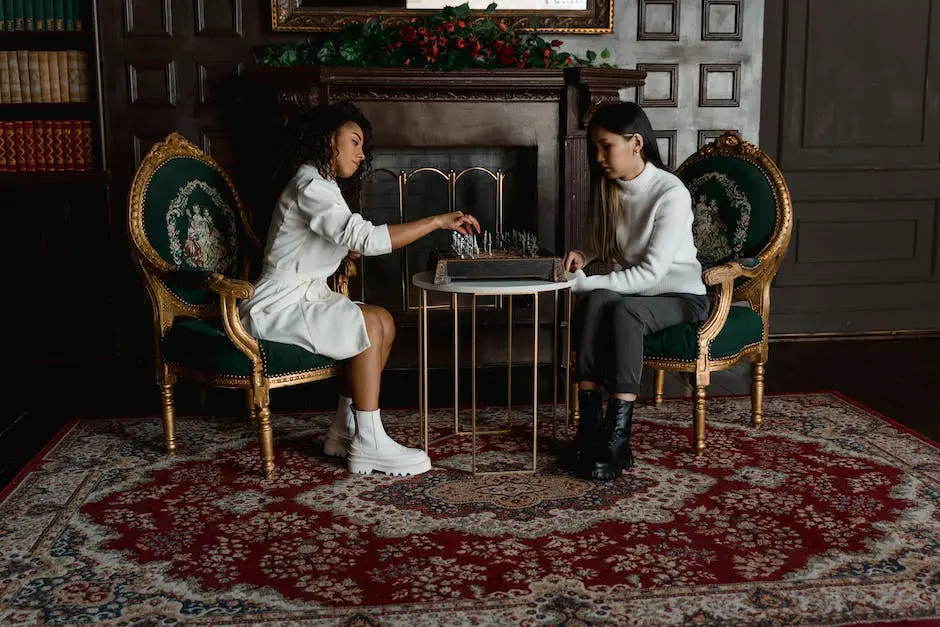 With a promising future ahead, the world of chess is gradually opening up to the idea of embracing women as equal competitors, role models, and influencers in the sport. By acknowledging and celebrating the achievements of female chess players, supporting initiatives promoting gender equality, and recognizing the value and contribution of women in chess, we contribute to creating a more inclusive and diverse landscape for this timeless game. As chess continues to evolve, the role of women within it will likewise expand, making the sport more accessible, representative, and inspiring for players of all genders and backgrounds.