Celebrity Vacations: Top Destinations & Experiences
Have you ever wondered where celebrities jet off to when they're in need of a getaway? Just like the rest of us, these high-profile individuals crave sun-soaked beaches, thrilling adventures, and unforgettable cultural experiences. In this exploration of celebrity vacations, we'll reveal some of the hottest destinations for the rich and famous, uncover the latest travel trends sweeping through Hollywood, and even offer some tips on how you can vacation like the stars. Prepare to be inspired, and perhaps even consider incorporating some of these ideas into your future travel plans.
Favorite Celebrity Vacation Spots
When it comes to celebrities, one of the most popular vacation styles is a beach getaway. Exclusive beach locales such as the Caribbean, Maldives, or Hawaii often provide the perfect backdrop for a relaxing and glamorous escape. High-end beach resorts offer celebrities upscale amenities and security, that cater to their discerning tastes. Locations such as St. Barts, Turks and Caicos, and Anguilla are frequent hotspots for the stars, offering pristine beaches, five-star accommodations, and chic beach bars and restaurants.European cities also serve as favorite vacation spots for celebrities, as they provide the perfect blend of culture, luxury, and history. Paris, London, Rome, Milan, and Barcelona are all classic destinations. These enchanting cities attract A-list visitors looking to immerse themselves in fine arts, diverse cuisine, and designer shopping experiences. For those seeking a more unique European experience, celebs may choose lesser-known but equally stunning locations such as the Amalfi Coast in Italy, the Greek islands of Mykonos and Santorini, or even the romantic, culturally rich city of Dubrovnik, Croatia.One trend seen among celebrities in recent years is their affinity for visiting more exotic and adventurous destinations in order to escape the limelight and unwind. Locations such as Bali, Thailand, and Costa Rica offer luxury villas and private islands, where celebrities can indulge in spa treatments, partake in yoga and meditation, or enjoy a myriad of outdoor activities in a serene and private environment. Additionally, these destinations provide celebrities with the opportunity to experience and participate in local customs and traditions, further broadening their global perspective.Another type of vacation that is popular among celebrities is the all-inclusive luxury resort experience. Exclusive resorts often provide a wealth of recreational activities, top-tier dining options, and a range of luxury accommodations designed to suit celeb needs. Locations like Aspen, Colorado, draw the attention of avid skiers and snowboarders with high-end alpine resorts, while the deserts of Palm Springs, California, offer luxurious spa treatments and majestic golf courses that keep celebrities coming back year after year.
Wellness retreats are becoming increasingly popular among celebrities who prioritize their mental and physical well-being. Destinations such as Miraval Arizona Resort & Spa, Golden Door in California, and Kamalaya in Koh Samui, Thailand, provide immersive experiences that include meditation workshops, fitness classes, and wellness treatments. These serene and holistic environments grant hard-working celebrities the opportunity to recharge and rejuvenate in a peaceful oasis, far away from the constant demands of their fast-paced lifestyles.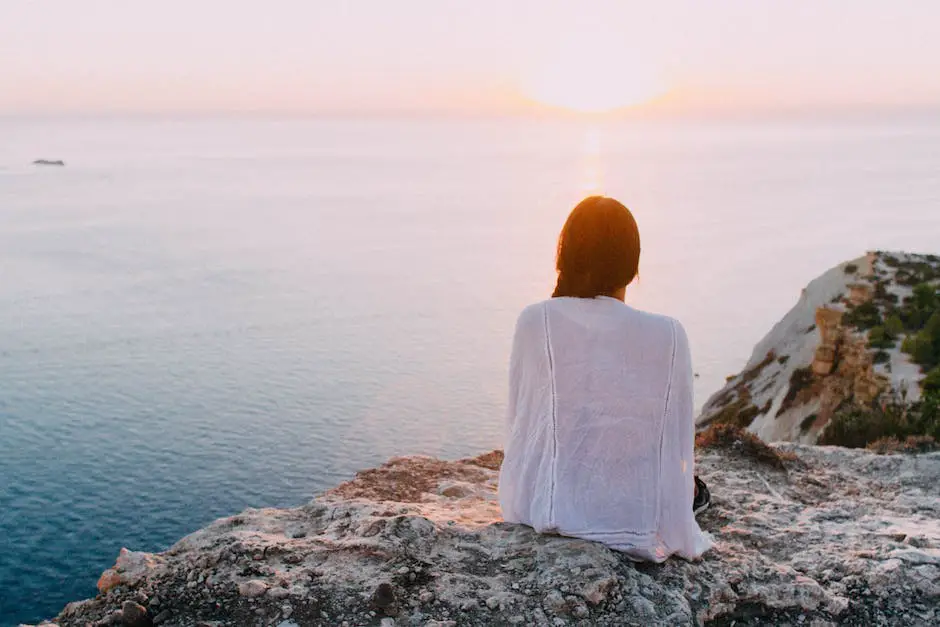 Travel Trends Among Celebrities
When it comes to transportation, private jet travel has become a growing trend among celebrities seeking a luxurious and hassle-free vacation experience. Traveling by private jet offers numerous advantages such as time efficiency, personalized service, flexibility in airport choices, and the utmost privacy. Stars like Leonardo DiCaprio, Angelina Jolie, and David Beckham have all been known to rent private jets for their getaways. These high-end chartered planes not only feature state-of-the-art technology but also boast luxuriously designed interiors that cater to the extravagant tastes of their celebrity clientele.
Eco-friendly vacations are another growing trend among celebrities, as many of them are passionate about advocating for sustainable travel practices and supporting the preservation of the environment. These vacations can range from staying at eco-friendly resorts that use renewable energy sources to engaging in eco-tourism activities that contribute to local communities and protect the environment. Celebrities like Gisele Bündchen and Cate Blanchett have been vocal about their support for eco-friendly tourism, and are often seen participating in sustainable vacations that uphold their values.
Adventure-based trips are also gaining in popularity among celebrities who value exhilarating and unique vacation experiences. These types of excursions often involve exploring off-the-beaten-path destinations or engaging in adrenaline-pumping activities, such as skydiving, rock climbing, or deep-sea diving. Celebrity couple Chrissy Teigen and John Legend, for instance, are known for embarking on thrilling getaways, having gone on African safaris and explored the stunning landscapes of Iceland.
In addition to these trends, some celebrities are also embracing a more holistic approach to their vacations, seeking out wellness retreats and spas that offer services that cater to their mental and physical well-being. Stars like Gwyneth Paltrow and Oprah Winfrey are known for indulging in wellness vacations that incorporate relaxing spa treatments, yoga sessions, and detox diets that rejuvenate the mind, body, and soul.
Many celebrities are no longer satisfied with simply indulging in opulent accommodations and amenities when traveling. Instead, there is a growing trend of seeking immersive experiences that allow them to connect with the local people, customs, and history of their vacation destinations. Some of the world's most culturally rich locations, like Italy, India, and Cambodia, are known to be frequented by stars such as George Clooney, Julia Roberts, and Brad Pitt, as they look to deepen their understanding of the world and broaden their horizons.
Photo by dnevozhai on Unsplash
Celebrity-Endorsed Vacation Experiences
Despite this shift toward more meaningful travel experiences, celebrities still don't shy away from splurging on the ultimate getaways. They continue to partake in lavish vacations filled with extravagant spa treatments, adrenaline-fueled adventures, and unique cultural encounters, ensuring their trips remain glamorous and exclusive. The influence of these celebrity endorsements further highlights the allure and appeal of these luxurious, exotic travel experiences.
One of the preferred experiences among celebrities is indulging in luxury spa treatments at some of the world's most exclusive resorts. Take, for example, the renowned Amangiri Resort in Utah, a favorite among celebrities like Rosie Huntington-Whitely, where visitors can enjoy rejuvenating treatments inspired by ancient Navajo healing traditions. Similarly, the COMO Shambhala Estate in Bali has attracted A-listers such as Chrissy Teigen and John Legend seeking out holistic wellness experiences in the heart of the Indonesian jungle. These spa-centric retreats often include personalized wellness programs, detoxifying treatments, and private yoga sessions to help refresh the mind and body.
Not all celebrity-endorsed vacations are about rest and relaxation; many stars also seek out thrilling, adrenaline-fueled adventures to get their blood pumping. Extreme sports such as heli-skiing, where daring vacationers are dropped via helicopter onto remote mountain slopes, is a popular choice amongst thrill-seeking celebs like Bella Hadid and Tom Cruise. Celebrities like Taylor Swift and Justin Bieber have shared snapshots of themselves cliff-jumping in picturesque destinations, adding a touch of daring to their luxurious escapes. For those who crave the excitement of the open ocean, kitesurfing in the tropical playgrounds of Richard Branson's Necker Island or Leonardo DiCaprio's Blackadore Caye allow for exhilarating water sports experiences in celebrity-approved surroundings.
Unique cultural experiences allow stars to immerse themselves in local customs and traditions, adding a touch of authenticity to their glamorous vacations. For example, celebrities like Katy Perry, Chrissy Teigen, and Beyoncé have all experienced extravagant Japanese ryokan (traditional inns) or taken part in Japanese tea ceremonies while visiting the country, allowing them to savor the rich culture of the Land of the Rising Sun. Additionally, visits to local markets, participating in traditional cooking classes, or diving into the world of regional wineries provide celebrity travelers with a taste of their destination's authentic flavor.
With eco-friendly travel and sustainability becoming increasingly popular in recent years, many celebrities, such as Jessica Biel and Cameron Diaz, have chosen to support this cause by opting for eco-tourism on their vacations. By selecting experiences that focus on wildlife conservation efforts and staying in eco-lodges, these stars demonstrate that luxury and glamor can go hand-in-hand with responsible travel, leading the way to a more environmentally-conscious future in tourism. Their public endorsements highlight the diverse ways in which high-end travel can combine relaxation, adventure, cultural immersion, and environmental responsibility for a truly extraordinary experience.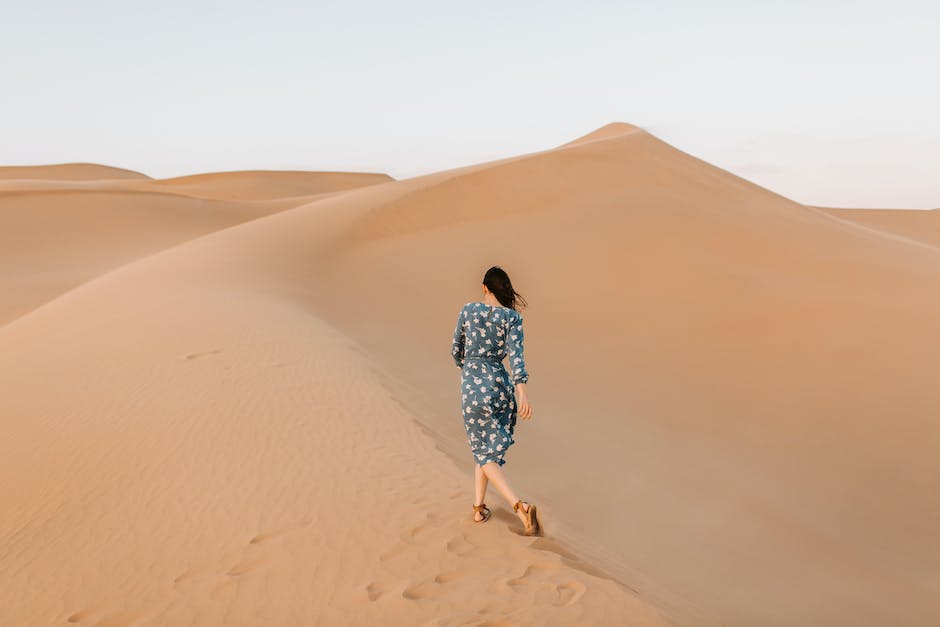 Exclusive Resorts and Hotels
High-profile celebrities seeking indulgent and private experiences on their vacations often head to exclusive resorts and hotels nestled in pristine and exotic locations around the world. Renowned for their unparalleled service, five-star accommodations, and stunning vistas, these luxury properties strive to create memorable and personalized retreats for their elite clientele. Emphasizing privacy, bespoke services, and exceptional amenities, these distinguished establishments have become known for their elegance and extravagance, drawing the attention of famous icons from the entertainment and sports industries.
One such celebrity hotspot is the iconic Sandy Lane resort in Barbados, frequented by the likes of Rihanna, Simon Cowell, and Gwyneth Paltrow. Featuring private suites, villas, and penthouses overlooking the Caribbean Sea, this lavish property offers premium amenities tailored for A-list guests. Exclusive services include a personal butler, private beach access, chauffeured luxury vehicles, and a world-class spa that caters to each individual's pampering preferences. Fine dining, tennis courts, and championship golf courses add to the appeal, drawing a glittering clientele year after year.
Another opulent destination is the Amanyara Resort in Turks and Caicos, which has hosted celebrities such as Justin Bieber and Kylie Jenner. Situated on a secluded stretch of coastline, Amanyara offers guests exclusive villas, a private beach, and unparalleled service. In addition, visitors can indulge in luxurious on-site facilities, such as the oceanfront infinity pool, the award-winning spa, and the world-class fitness center where personal trainers are available upon request. With gourmet dining highlighting fresh seafood and locally sourced ingredients, Amanyara truly embodies the epitome of luxury and exclusivity.
In the Maldives, the One&Only Reethi Rah Resort has become a preferred retreat for stars like Tom Cruise and the Beckhams. With an emphasis on privacy and personalized service, this tropical paradise features 128 private villas, each with its own stretch of beach or overwater deck. Bespoke amenities and experiences include private yacht charters, personalized spa treatments, and curated dining experiences under the stars. Guests can also enjoy a range of recreational activities such as scuba diving, snorkeling, and water sports, enabling them to fully immerse themselves in the breathtaking natural surroundings.
When seeking information on celebrity vacations, it's not uncommon to hear about the luxurious Hotel Cala di Volpe in Sardinia, Italy – a favorite among celebrities such as Elton John and Steven Spielberg. Located along the stunning Costa Smeralda coastline, this elegant hotel is designed to emulate a traditional Mediterranean village. Boasting luxurious suites, a private marina, and a renowned fine-dining restaurant, Hotel Cala di Volpe is dedicated to anticipating and accommodating the needs of its discerning clientele. With amenities such as private beach access, customized excursions, and activities, this high-end establishment enables celebrities to experience unforgettable and exclusive vacations.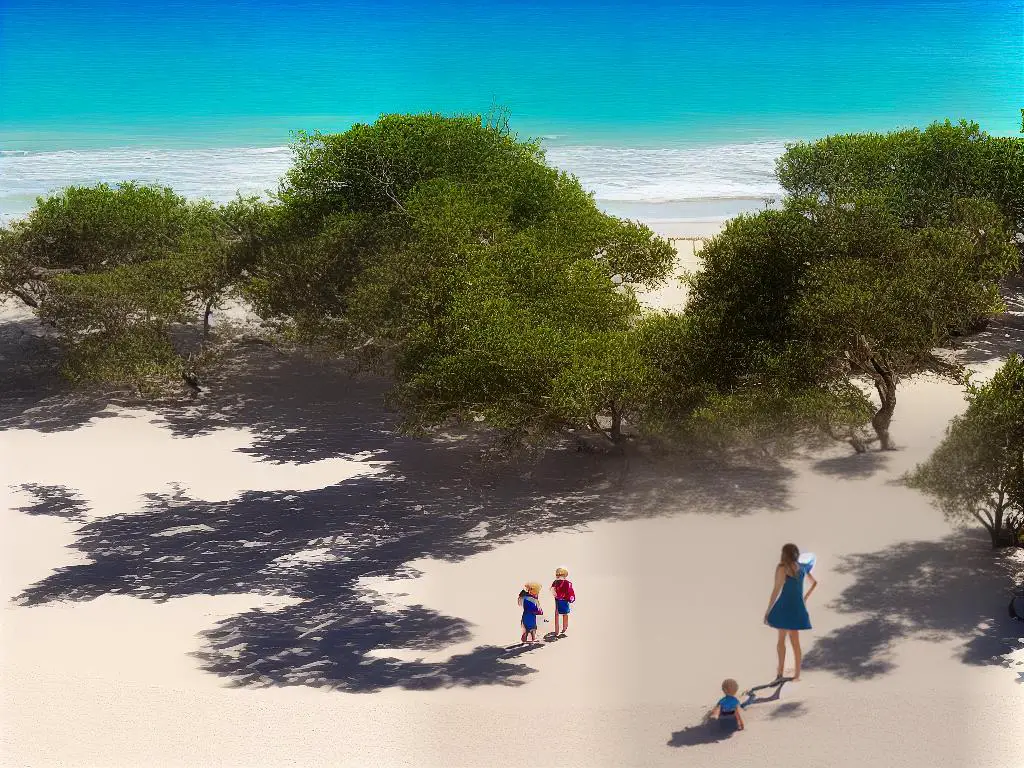 Celebrities' Impact on Local Tourism
The impact of celebrities on local tourism can be significant, as their visits to specific destinations often increase media coverage and public attention. When famous individuals choose to vacation in a certain area, their presence sends a powerful message to potential visitors that the region is desirable, exclusive, and capable of catering to high-profile guests. This influence creates a ripple effect, inspiring fans and curious travelers to visit the same destinations and enjoy similar experiences, thus boosting the local tourism industry.
Moreover, celebrity endorsements of local attractions, hotels, restaurants, and activities can also translate to a surge in popularity and, ultimately, visitor numbers. For instance, when a celebrity is photographed or films a television program in an authentic local restaurant or boutique, that establishment is likely to experience a notable increase in patronage. Similarly, posts by famous individuals on social media platforms mentioning a specific destination or including geotags can also generate buzz and pique public interest.However, the influx of tourists brought in by celebrity visits may have certain negative consequences. The sudden surge in demand for accommodations, transportation, and services can strain local resources and contribute to unsustainable practices. This may manifest in overcrowded hotels, long wait times at attractions, and increased pollution. Local communities may also face cultural disruption, with traditional customs being overshadowed by the imposition of a celebrity's presence.Additionally, the presence of celebrities can lead to potential privacy concerns as fans and paparazzi flock to a destination, hoping to catch a glimpse of their favorite stars. This can cause disruption to both residents and the celebrities themselves, sometimes leading to confrontations or issues that require intervention by law enforcement. A once serene and tranquil location could quickly become swarmed with tourists, compromising the very allure that originally attracted the celebrity visit.While celebrities can help put a destination on the map, it's crucial to recognize that their influence can be a double-edged sword. An association with unruly behavior, excessive partying, or criminal activity may tarnish a destination's image, causing potential tourists to look elsewhere for their next vacation. As a member of the general public interested in celebrity vacations, understanding both the positive and negative impacts that celebrities have on a location is essential to make informed decisions on where to travel.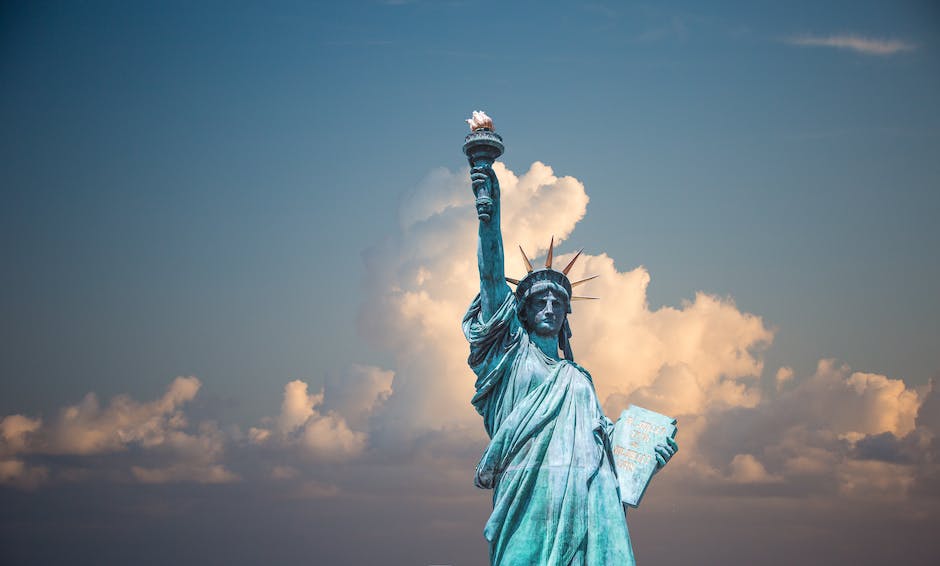 Travel Tips Inspired by Celebrity Vacations
To get inspiration from celebrity vacations, you can explore their favorite destinations. These exotic places often boast luxurious hotels and beautiful beaches, attracting A-listers from all over the world. However, you don't have to break the bank to experience these locations, as they also offer accommodations for various budgets. For example, George and Amal Clooney frequently visit Lake Como in Italy, a destination known for its idyllic atmosphere and stunning lake views. By doing some research, you can find affordable lodging in the area and still immerse yourself in the celebrity vacation experience.Another travel tip inspired by celebrity vacations is to indulge in some self-care and relaxation just like the stars do. Many celebrities enjoy wellness retreats that focus on mindfulness, yoga, and overall mental and physical well-being. Consider incorporating spa days, meditation sessions, or even a workout with a personal trainer to elevate your vacation experience. Gwyneth Paltrow, for instance, is a fan of luxurious wellness retreats like the Golden Door in California, which combines spa treatments with outdoor activities and healthy gourmet cuisine. Research local wellness retreats or spas at your destination to help you find the perfect balance of relaxation and adventure.Celebrities are also known for their love of adventure, so why not take a cue from their vacations by trying out a unique activity or excursion? Stars like Zac Efron and Taylor Swift have been known to embark on exciting adventures like bungee jumping or swimming with sharks. These adrenaline-packed activities can add a thrilling twist to your vacation. Look for opportunities in your chosen destination to try activities like zip-lining, jet skiing, or even hot air ballooning. Stepping out of your comfort zone will create unforgettable memories and stories to share when you return home.Some celebrities enjoy giving back to the communities they visit while on vacation, which is a lovely habit to emulate. Consider incorporating volunteer work or service projects during your trip. For instance, the Jolie-Pitt family is known to set aside time for charitable activities during their travels, like visiting orphanages and participating in community service projects. Research local non-profit organizations or charities at your destination and find a cause that aligns with your values and interests. Participating in a volunteer project not only gives back to the local community but also enriches your travel experience by connecting you with the people and culture of the area.Finally, take advantage of opportunities to immerse yourself in the local cultural experiences just as celebrities do when they travel. Stars like Beyoncé and Jay-Z love exploring the art, history, and culture of the destinations they visit and often share their experiences on social media. Visit museums, historical sites, and local festivals to truly experience the culture and lifestyle of the locals. Research traditional foods and customs and engage with residents to learn more about their daily lives and local stories. By embracing and appreciating the rich culture of your destination, you will create a truly memorable vacation experience like your favorite celebrities enjoy.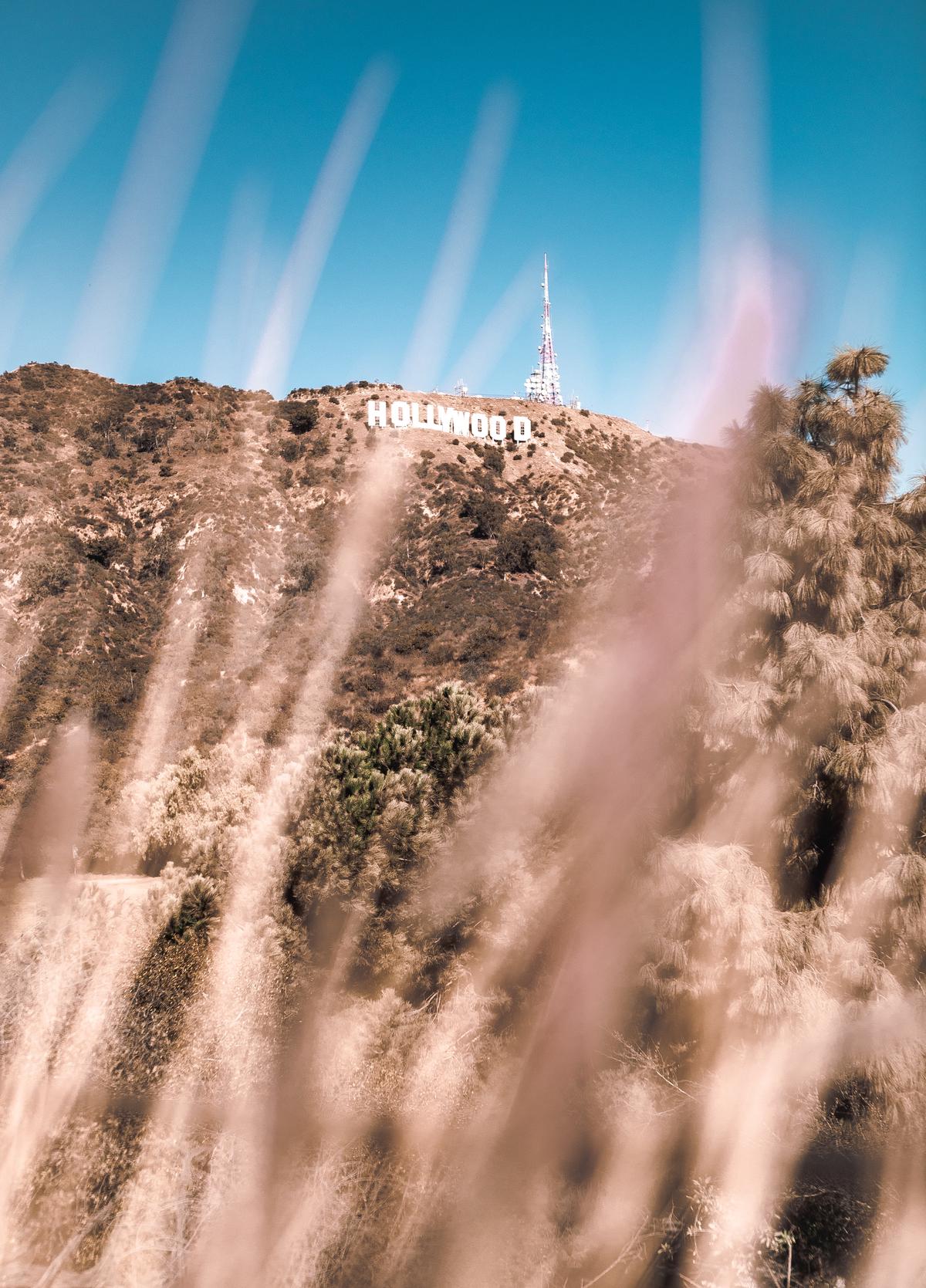 Photo by vitalysacred on Unsplash
Throughout our journey into the glitzy world of celebrity vacations, we've discovered a wealth of travel inspiration, from breathtaking destinations to luxurious hotels and resorts. Regardless of your budget, there are ways to experience a similar sense of luxury, adventure, and relaxation by incorporating elements of celebrity travel into your vacation planning. So, the next time you find yourself daydreaming about the perfect getaway, take a cue from the stars and embark on a truly unforgettable trip.