Sensational Celebrity Weddings to Remember
Celebrity weddings have always been a topic of fascination for the public, setting trends and drawing attention to everything from elaborate proposals to luxurious honeymoons. These glamorous events provide a glimpse into the lives of our favorite stars, with wedding plans often becoming a source of inspiration for future brides and grooms. With the ever-changing landscape of fashion, entertainment, and lifestyle, celebrity weddings offer a snapshot of the most current and popular trends in the world of nuptial celebrations.
Engagement Stories
When it comes to celebrity engagements, there are a variety of unique and romantic stories that capture the public's imagination. One such heartwarming tale is the engagement of actor and former wrestler Dwayne "The Rock" Johnson and his longtime girlfriend, Lauren Hashian. Johnson proposed to Hashian in a private, intimate setting in the couple's home, surrounded by their family. The couple, who have two daughters together, announced their engagement in a sweet Instagram post that immediately went viral, with fans rejoicing at the exciting news.Another high-profile engagement that caught the public's attention was that of singer and actress Lady Gaga and her then-fiancé, talent agent Christian Carino. Carino pulled out all the stops with a stunning proposal that took place during a romantic sunset outing at a picturesque location overlooking the California coastline. Carino popped the question with a massive, pink, heart-shaped diamond ring that made headlines and had fans eagerly anticipating the couple's nuptials. Although the two eventually parted ways before tying the knot, their engagement story remains one for the record books.In a more unconventional celebrity engagement, fashion mogul and reality TV star Kim Kardashian and rapper Kanye West's engagement made jaws drop around the world. West planned an elaborate proposal at San Francisco's AT&T Park, which he rented out for the occasion. In the presence of friends and family, he literally "put a ring on it" as a 50-piece orchestra played Lana Del Rey's "Young and Beautiful" and fireworks illuminated the night sky. As Kim said "yes," the couple's initials flashed on the stadium's Jumbotron, and the unforgettable moment became a part of pop culture history.One of the most charming and relatable celebrity engagement stories is that of Hollywood sweetheart Kristen Bell and her actor/comedian fiancé, Dax Shepard. Shepard proposed after the couple had been dating for over three years, with a low-key, at-home proposal that Bell described as "very casual." The couple exchanged vows in a similarly laid-back, courthouse wedding ceremony, proving that even in the world of entertainment and celebrity, sometimes the most meaningful and lasting connections are grounded in simplicity and authenticity.In yet another memorable celebrity engagement, actor and director George Clooney proposed to his now-wife, human rights lawyer Amal Alamuddin, in a uniquely clever way. Clooney cooked dinner for the two of them before presenting Alamuddin with a candlelit box containing the stunning engagement ring. As she tried to figure out what it was, Clooney got down on one knee and asked her to marry him. The couple exchanged vows in a lavish, star-studded wedding in Venice, Italy, that was attended by several high-profile friends, including Matt Damon, Cindy Crawford, and Bono from U2.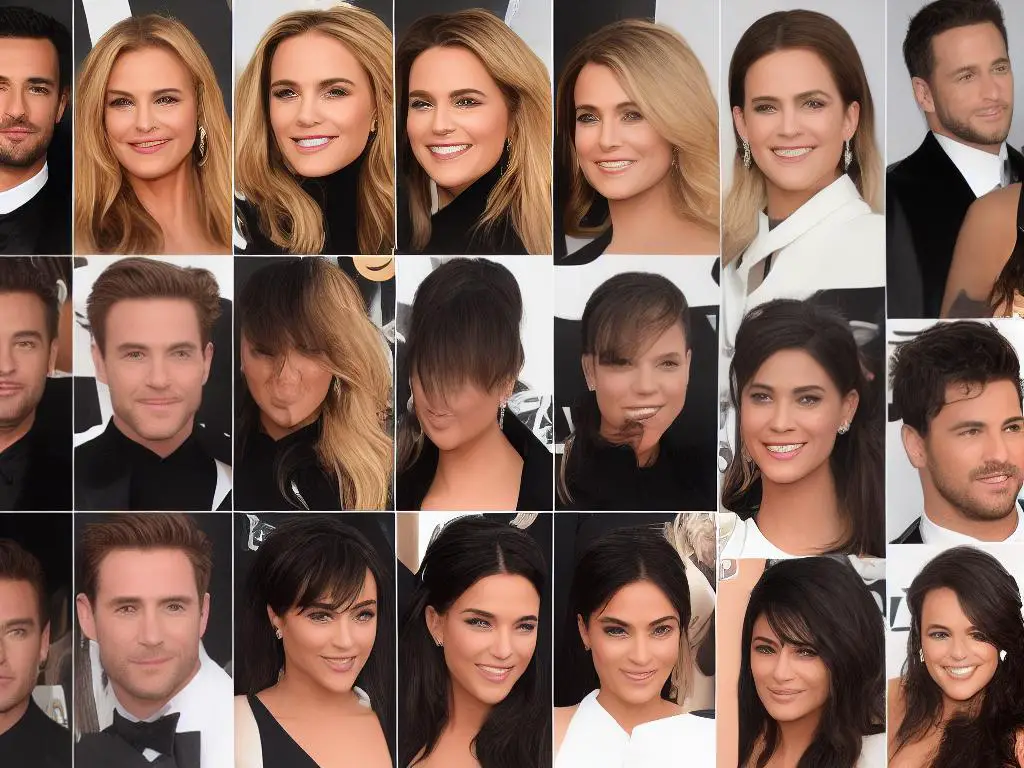 Famous Wedding Venues
Speaking of beautiful Italian wedding locations, celebrities often seek out the most extraordinary, luxurious, and breathtaking venues for their special day, and Lake Como undoubtedly fits the bill. This picturesque location, which boasts stunning views of the lake and surrounding mountains, has been a favorite among A-listers. For instance, the fairy-tale wedding of John Legend and Chrissy Teigen took place in 2013 at Villa Pizzo, a majestic 16th-century estate. Lake Como has also witnessed the romantic wedding between Emily Blunt and John Krasinski in 2010, as well as the charming nuptials of Deepika Padukone and Ranveer Singh in 2018.Another jaw-dropping location with irresistible allure is the beautiful island of Mallorca in Spain. This charming Mediterranean oasis, with its sun-kissed beaches and idyllic landscapes, has attracted numerous celebrities for their special day. In 2010, the luxurious Castillo Hotel Son Vida hosted tennis superstar Rafael Nadal's dream wedding to Mery Perello. Furthermore, former First Daughter Barbara Bush and Craig Coyne chose the stunning Lodge at Blue Sky for their intimate nuptials in 2018, surrounded by a serene backdrop of lush greenery and beautiful mountain views.Iconic landmarks have also been a popular choice for celebrity weddings, offering grandeur and a rich historical atmosphere to create everlasting memories. In 2014, Kim Kardashian and Kanye West famously tied the knot at the magnificent Forte di Belvedere, a 16th-century fortress perched high on a hill in Florence, Italy, offering spectacular views of the city. The glamorous wedding of Salma Hayek and François-Henri Pinault took place at La Fenice Opera House in Venice, Italy, an extraordinary historical venue fitting for a lavish evening celebration.France has always held a special allure to love-struck couples, providing dreamy chateaus and iconic cultural landmarks for celebrity weddings. In 2008, the stunning Chateau Miraval in Provence played host to Brad Pitt and Angelina Jolie's private wedding ceremony, while the romantic and intimate wedding of Tom Cruise and Katie Holmes took place at the historic and opulent Odescalchi Castle near Rome. Another French jewel, the extraordinarily lavish Palace of Versailles, saw rapper Kanye West propose to Kim Kardashian in 2013, setting the stage for their extravagant Italian destination wedding.
Exotic locations have become increasingly popular for celebrity weddings, with stars seeking unique and breathtaking backdrops for their special day. For example, the paradise island of Bali, Indonesia, was chosen by actors Joel Madden and Nicole Richie for their lavish wedding in 2010. Similarly, musician Michael Fassbender and actress Alicia Vikander shared their vows during an intimate celebration at a stunning coastal location in Ibiza, Spain in 2017. These alluring destinations continue to provide unforgettable settings for love stories as celebrities embark on their lifelong journey together with their nearest and dearest.
Wedding Fashion and Style
As a result, celebrity weddings have significantly influenced wedding fashion trends over the years, providing inspiration for both brides and grooms-to-be. These high-profile events showcase some of the most fabulous and awe-inspiring outfits worn not just by the wedding couple, but also by their guests and bridal parties. This influence allows the general public to keep up with the latest styles and trends seen at these glamorous events, inspiring a new generation of brides and grooms to bring a touch of Hollywood to their own weddings.
When examining the bridal outfits, it is evident that celebrities opt for bespoke gowns, incorporating their personality and the latest fashion trends. Some examples include Meghan Markle's minimalist Givenchy gown, Priyanka Chopra's sequined Ralph Lauren dress, and Hailey Baldwin's off-the-shoulder, lace-adorned design by Virgil Abloh.
Grooms, on the other hand, are also setting the bar high concerning their wedding fashion. Celebrity grooms are swapping traditional black tuxedoes for bold prints, colorful suits, and custom designs to make a statement on their big day. One example is Nick Jonas, who wore a custom-made Ralph Lauren tuxedo with an embroidered piece of Priyanka's gown along with the words "my Jaan" (meaning "my life") stitched on the sleeve. This fusion of culture and personal touch is an inspiration for couples looking to add unique elements to their wedding outfits.
In addition to the main couple, guests and bridal parties at celebrity weddings often feature jaw-dropping, red carpet-worthy styles. As such, it is not unusual for bridesmaids and groomsmen to wear exquisite, designer dresses and tailored suits, showcasing the hottest trends and ensuring everyone's outfit is perfectly coordinated. For instance, at Kim Kardashian and Kanye West's wedding, the bridesmaids wore all-white custom-made Givenchy gowns, while the groomsmen donned black Givenchy suits. Similarly, at Pippa Middleton's wedding, her bridal party elegantly wore bespoke outfits, which captured the attention of the public worldwide.
When it comes to bridal accessories, celebrity weddings showcase an array of unique and lavish items, elevating their wedding day attire to another level. From ornate veils to statement-making headpieces to heirloom jewelry, these accessories often complete the look and add a touch of glamour and charm. For example, Meghan Markle's long veil featured intricate embroidery representing the 53 countries of the Commonwealth, while Princess Beatrice wore the Queen Mary diamond fringe tiara—both examples highlighting the elegance and sophistication of royal wedding attire.
Celebrity weddings have a significant impact on event styling, from extravagant venue decorations and trending floral arrangements to personalized details and thematic setups. These high-profile celebrations serve as an inspiration source for couples looking to create their dream wedding day. As celebrities continue to tie the knot, one can expect even more fashion and style trends to emerge, providing endless ideas for those planning their special day.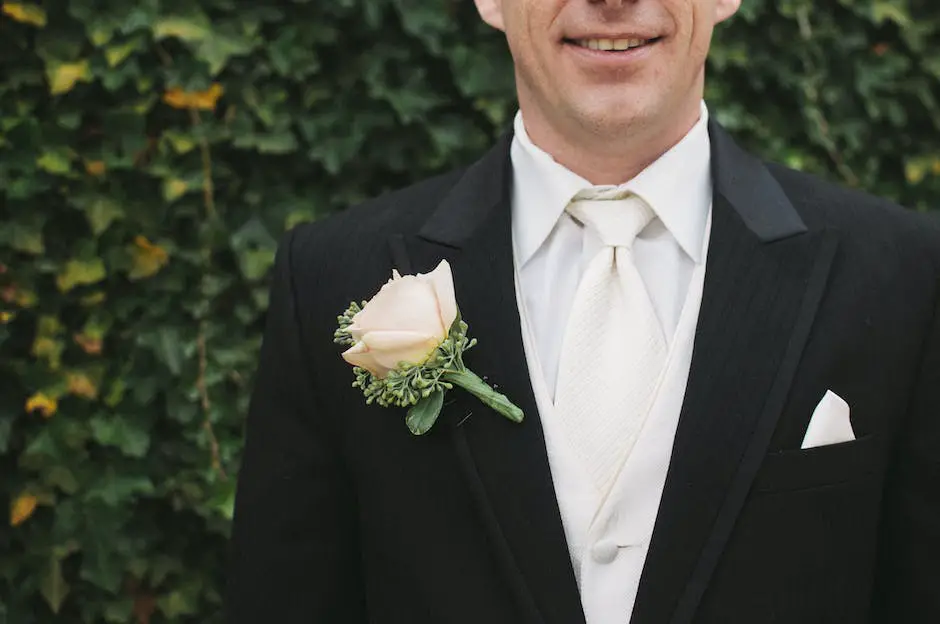 Entertainment and Performances
Furthermore, A-listers never shy away from going all out with entertainment and performances during their weddings. This ensures a memorable experience for their guests and helps create an unforgettable atmosphere that captures the essence of their love story. As we learn about more celebrity weddings and their spectacular celebrations, both the general public and future brides and grooms can find inspiration for their own big day.
One key aspect of entertainment at celebrity weddings is the live performances by famous artists. These could either be a favorite band or singer of the couple, or the most trending artist at the time. For example, at Kim Kardashian and Kanye West's lavish wedding, guests were treated to performances from not one, but two globally acclaimed stars – John Legend sung the couple's favorite song, "All of Me," during the ceremony, while Lana Del Rey serenaded them with her hit "Young and Beautiful" during the reception. Similarly, at Michael Jordan's star-studded wedding, guests were entertained by the legendary singers, Usher and Robin Thicke.
Surprise musical reunions also make for unforgettable moments at celebrity weddings. During Justin Timberlake and Jessica Biel's Italian wedding, Justin briefly reunited with his former bandmates from 'NSYNC for a special impromptu performance that surely delighted both the couple and their guests. At Nick Jonas and Priyanka Chopra's lavish celebration, Nick reunited with his brothers Joe and Kevin for a surprise Jonas Brothers performance that had the crowd dancing and singing along.
Dance routines, whether as competitions or synchronized performances, add another level of excitement to celebrity weddings. For instance, at the wedding of Dancing with the Stars professionals Peta Murgatroyd and Maksim Chmerkovskiy, the couple delighted their guests with a beautiful first dance featuring their stunning ballroom dance skills. Similarly, at Jenna Dewan and Channing Tatum's wedding, guests were not only treated to a choreographed dance by the couple, but also a playful dance-off among the bridal party.
It's no secret that celebrity weddings tend to be extravagant and unforgettable events, filled with unique experiences that showcase the couple's love for the arts and their favorite artists. By incorporating memorable performances and top-notch entertainment, these special moments become etched in the hearts and minds of attendees as well as in the annals of celebrity wedding history.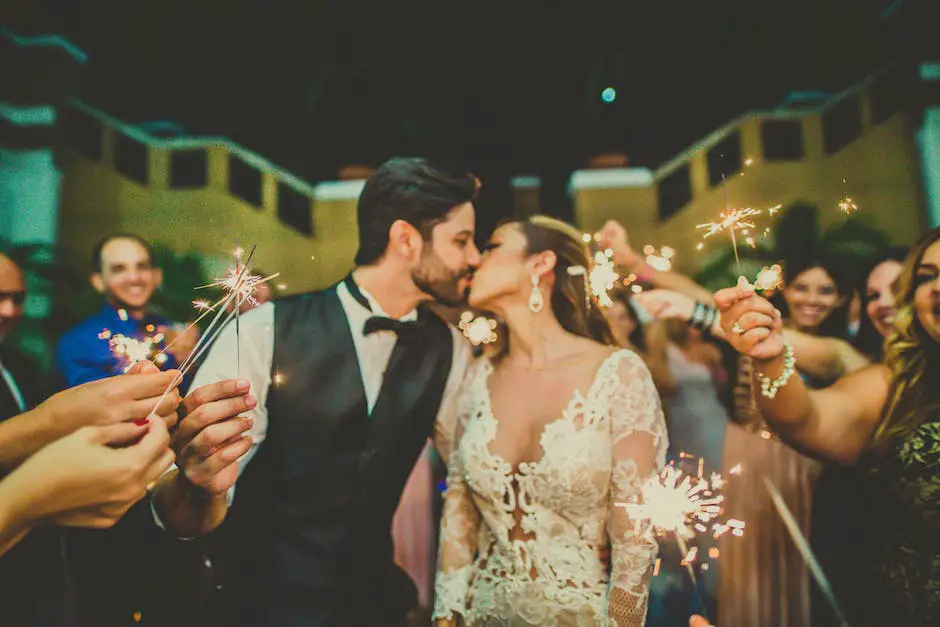 Celebrity Wedding Planners
In orchestrating such lavish and luxurious celebrity weddings, the invaluable expertise of elite wedding planners comes into play. With their exceptional talent in organization and execution, these professionals are responsible for creating fairytale-worthy events for their high-profile clients. Given the resources available to their clientele, these wedding planners can truly bring their A-game, crafting opulent and unforgettable dream weddings that captivate the world's attention.
One such renowned event organizer in the world of celebrity weddings is Mindy Weiss, dubbed as "the wedding planner to the stars." With her decades of experience and remarkable creativity, Weiss has designed and organized some of the most fabulous celebrity weddings, including those of Ellen DeGeneres and Portia de Rossi, Sofia Vergara and Joe Manganiello, and Kim Kardashian and Kanye West. Her innovative and detail-oriented approach has made her a sought-after name for planning star-studded events, from engagement parties to baby showers.
Another notable name in the industry is the multitalented David Tutera, a celebrity wedding planner, bridal designer, and television personality. Known for his extravagant and larger-than-life wedding designs, Tutera has an impressive roster of clients, including Jennifer Lopez, Elton John, and Matthew McConaughey. His remarkable expertise for turning dreams into reality has earned him recognition and accolades in the event planning world and beyond. Tutera's passion for designing unforgettable weddings, combined with his natural charisma, has given him numerous opportunities to share his knowledge and skills on popular television shows like "My Fair Wedding" and "Celebrations with David Tutera."
For couples seeking a regal and sophisticated affair, they might choose the highly esteemed British wedding planner, Sarah Haywood. She is known to create extraordinary events that epitomize luxury and elegance. Her penchant for immaculate details and bespoke experiences has made her indispensable for high-profile couples like professional football player Gareth Bale and his fiancée, Emma Rhys-Jones. Haywood's dazzling designs have firmly solidified her reputation and status as one of the world's best luxury wedding planners.
The world of celebrity weddings is filled with luxurious celebrations and unforgettable experiences, crafted by the hands of highly skilled and diverse professionals, such as Bryan Rafanelli. Known for planning high-profile events like Chelsea Clinton's wedding and decorating the White House during the Obama administration, these extraordinary wedding planners offer a truly magical experience and memories that last a lifetime for celebrities and wealthy clients alike.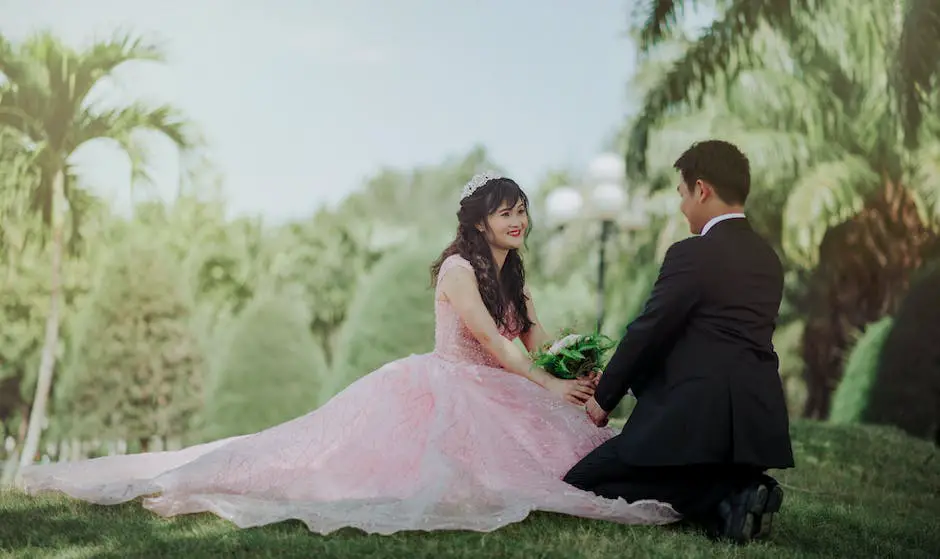 Wedding Traditions and Customs
Celebrity weddings often incorporate lavish and extravagant elements, as well as unique traditions and customs that highlight the couple's cultural backgrounds and personalities. One such custom is the breaking of the glass, a tradition originating from Jewish weddings. This meaningful ritual symbolizes the fragility of human relationships and the couple's commitment to support each other during challenging times. Notable celebrities such as Natalie Portman and Benjamin Millepied, Facebook founder Mark Zuckerberg and Priscilla Chan, and Chelsea Clinton and Marc Mezvinsky have all beautifully integrated this historical tradition into their wedding ceremonies.
Another popular custom in celebrity weddings is the inclusion of elements from Indian weddings, particularly the intricate and detailed henna designs. This temporary body art, also known as mehndi, is made from the henna plant and is traditionally worn by brides to represent joy, beauty, and spiritual awakening. Celebrities such as singer Beyonce and actress Priyanka Chopra have showcased their love for henna designs through their bridal looks, adding an exotic and beautiful touch to their special day. In some celebrity weddings, cultural customs such as handfasting have been incorporated into the ceremony. Handfasting, an ancient Celtic tradition, involves tying the couple's hands together with a ribbon or cord to symbolize their unity and commitment to each other. This custom was included in the wedding of actors Kit Harington and Rose Leslie, who met on the set of "Game of Thrones." By incorporating this tradition, their wedding paid homage to their shared love for the fantasy series and their respective Scottish and Irish heritages.A trend also seen among celebrity weddings is the incorporation of traditional outfits from various cultures, which can be stylish, fashionable, and bold. For example, during her wedding to Nick Jonas, Priyanka Chopra wore a stunning red Indian lehenga, a traditional outfit for Indian brides, and Nick Jonas also donned a traditional Indian sherwani. Similarly, George Clooney and his wife Amal Alamuddin's wedding in Italy had a multicultural feel, with both families sharing their cultural heritage through their choice of outfits, resulting in a beautiful blend of Western and Middle Eastern influences.Many celebrities love incorporating personal touches and cultural traditions into their wedding ceremonies and receptions, showcasing their family roots and treating their guests to an unforgettable experience. A perfect example of this is Sofia Vergara and Joe Manganiello's wedding, where they performed the Hora Loca, a lively Latin American dance ritual. This tradition involves wearing masks, dancing to festive music, and celebrating the newlyweds' joy into the early hours of the morning.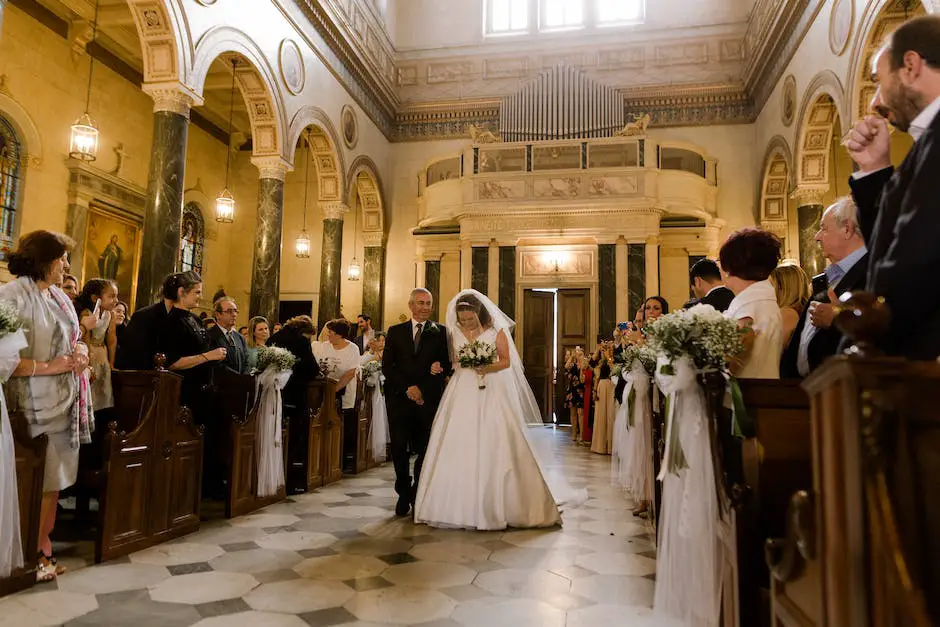 Celebrity Wedding Scandals
Kim Kardashian and Kris Humphries
Unfortunately, not all celebrity weddings end in lasting bliss. One famous example is the 72-day marriage of reality TV star Kim Kardashian and NBA player Kris Humphries. Their extravagant wedding, which cost an estimated 10 million dollars, was aired as a two-part special on the show 'Keeping Up with the Kardashians.' Following the short-lived marriage, rumors began to swirl that the entire event was nothing more than a publicity stunt designed to boost TV ratings. Accusations of fraud were directed at Kim, leading to a public outcry. The Kardashian family found themselves under siege, struggling to repair their reputation and restore their credibility in the entertainment industry.
Angelina Jolie and Billy Bob Thornton
Another infamous celebrity wedding that is considered a scandal due to its controversial nature is the union between Angelina Jolie and Billy Bob Thornton in 2000. During the time, the couple was notorious for their public displays of affection, such as wearing vials of each other's blood around their necks, which many found unappealing and bizarre. Their equally unusual wedding ceremony in Las Vegas consisted of just the two of them and a single witness. While the couple seemed madly in love, the marriage only lasted three years, and their break up created a buzz in the media as Angelina went on to become romantically involved with her "Mr. & Mrs. Smith" co-star Brad Pitt, leading to one of Hollywood's most famous love triangles.
Mariah Carey and Tommy Mottola
The wedding of singer Mariah Carey and music executive Tommy Mottola in 1993 was one of the most opulent and extravagant celebrity weddings of all time. However, their relationship was filled with controversies and scandals. Carey's friends and family were reportedly against the relationship, as they felt Tommy was controlling and overbearing in both Mariah's personal life and her career. After their divorce in 1998, Carey spoke openly about the negative aspects of the marriage, describing the relationship as suffocating and comparing her life to a prison. This created a massive scandal and tarnished the reputations of both parties involved in the entertainment industry.
Britney Spears and Jason Alexander
When pop icon Britney Spears married her childhood friend Jason Alexander in 2004 in Las Vegas, the wedding became a scandal not only due to its surprising nature but also because it lasted only 55 hours before being annulled. The short-lived marriage took place in the spur of the moment, and reports stated that Britney was intoxicated during the ceremony. Given that she was one of the biggest music artists of that time, the scandalous wedding negatively impacted her career, and she faced public scrutiny and backlash for her reckless behavior.
Khloe Kardashian and Lamar Odom
In 2009, the wedding of reality TV star Khloe Kardashian and NBA player Lamar Odom captured the attention of the general public. The couple met and married within a month, raising eyebrows among fans and critics alike. Their marriage was consistently surrounded by rumors of infidelity and substance abuse issues, making it difficult for them to maintain a harmonious relationship. Despite staying together for four years, they faced several scandals related to their marriage before eventually filing for divorce in 2013, which was finalized in 2016. Throughout their rocky relationship, they encountered public criticism, media scrutiny, and disapproval from friends and family members.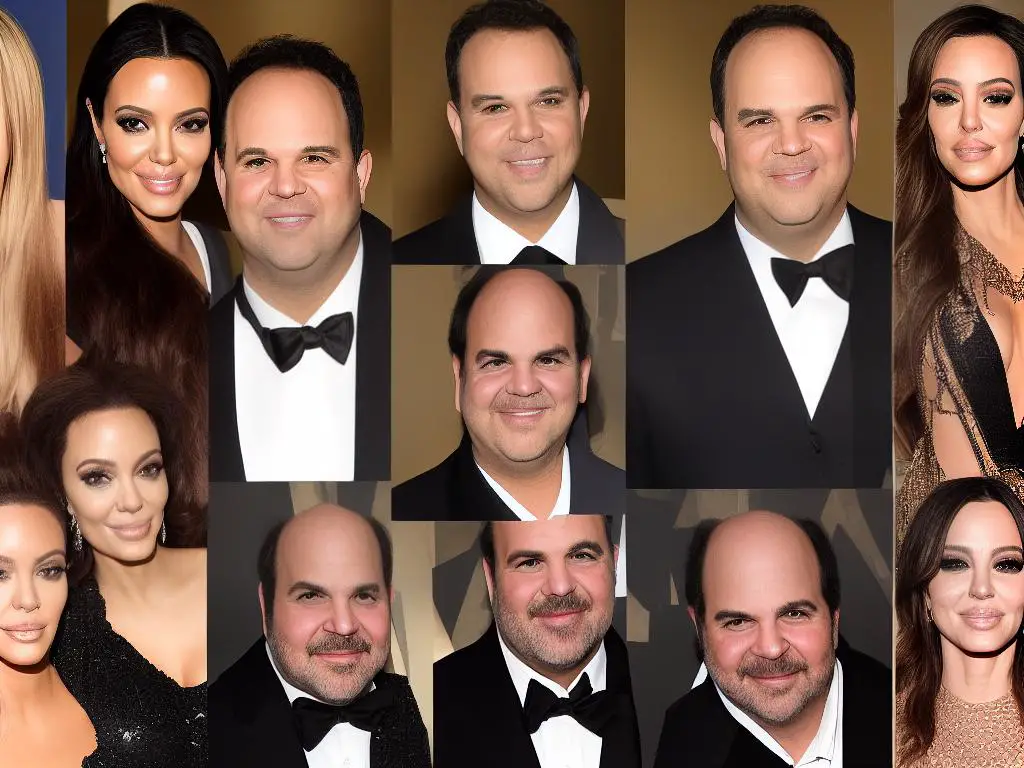 Honeymoons and Post-Wedding Life
One fascinating element of celebrity weddings is the selection of honeymoon destinations, which typically match the grandeur and opulence of the wedding itself. Many celebrities choose luxurious and exotic locations to relax and celebrate their love after getting married. For example, the Duke and Duchess of Sussex, Prince Harry, and Meghan Markle, reportedly spent their honeymoon in Namibia, Africa, immersing themselves in nature while maintaining privacy. Similarly, actor and singer Priyanka Chopra and musician Nick Jonas enjoyed a romantic getaway in the Caribbean following their nuptials. The couple shared glimpses of their honeymoon on social media, depicting them soaking up the sun and exploring the pristine beaches.
Another vital aspect of celebrity weddings is how the event impacts the couple's personal and professional lives. Marrying a public figure often results in increased media attention and scrutiny, which may or may not affect the couple's relationship. High-profile weddings can propel one partner to new heights of fame or help rebuild the reputation of the other, as seen in the case of Justin Timberlake and Jessica Biel. Their wedding ceremony thrust them back into the limelight, reviving their careers after a period of stagnancy.
On the other hand, the blending of personal and professional lives can pose challenges for a celebrity couple. Kim Kardashian and Kanye West discovered this when their brands started to intertwine, blurring lines between family life and business partnerships. Despite this, the couple has managed to maintain an equilibrium and strike a balance between privacy and public appearances, thus preserving their relationship.
While some celebrity weddings lead to long-lasting love, others ultimately result in high-profile divorce battles. For instance, the whirlwind romance between actors Johnny Depp and Amber Heard ended in a controversial separation, with both parties' careers taking a hit in the process. Similarly, the extravagant wedding of basketball player Kris Humphries and Kim Kardashian collapsed after a mere 72 days, with rumors of infidelity and irreconcilable differences plaguing the short-lived union.
Ultimately, the destination of a celebrity honeymoon and the impact of a high-profile wedding on a couple's personal and professional life varies with every relationship. From dreamy honeymoon getaways to challenging media attention, these events provide a fascinating insight into famous couple dynamics, allowing the public to get a glimpse of the glamorous yet complex world of celebrity marriages.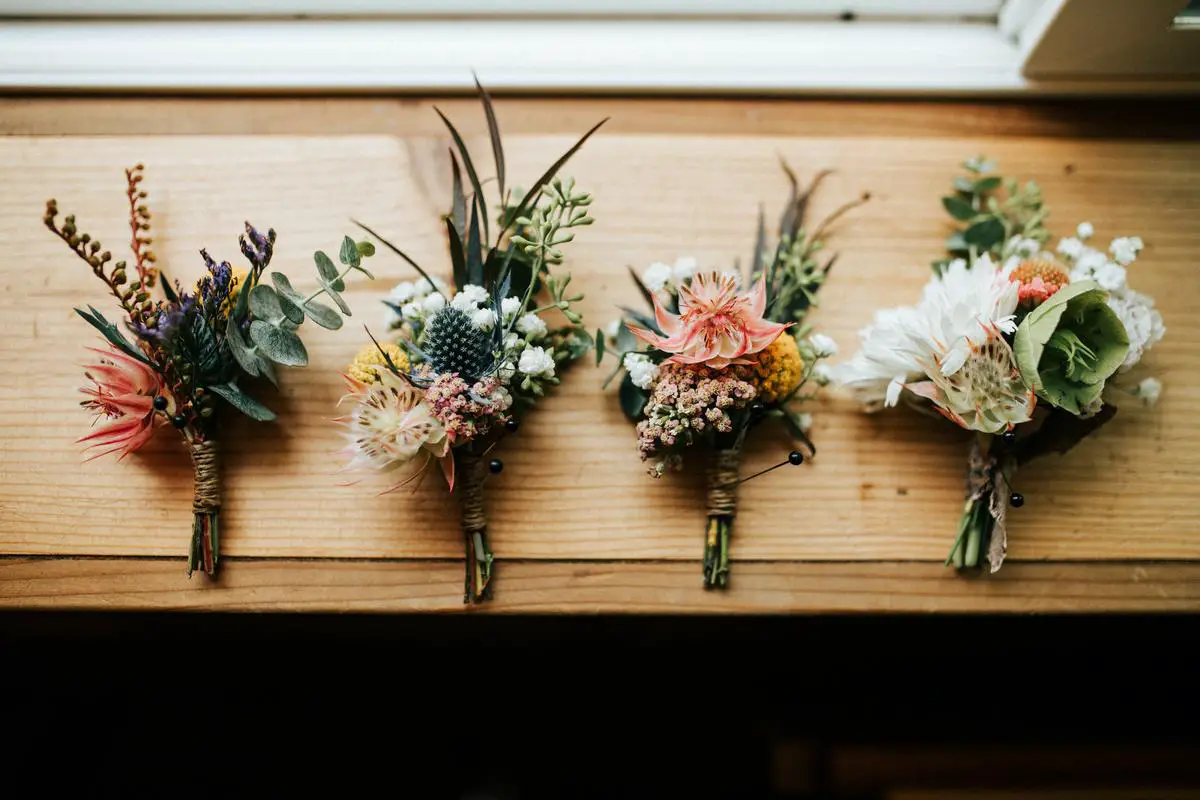 Photo by poemacollective on Unsplash
As we reflect on the various aspects of celebrity weddings, from the enchanting venues to the love stories behind the engagements, it's clear that these events continue to captivate public attention. Lasting images and memories from these affairs serve as both inspiration and cautionary tales for those planning their own weddings. Ultimately, celebrity weddings offer a dazzling view of romance and celebration that invites us to appreciate the beauty in these moments and hope for the same happiness in our own lives.