When we think of celebrities, we often associate them with fame, glamour, and of course, immense wealth. From entrepreneurs to actors, musicians to athletes, these public figures have amassed staggering fortunes thanks to their talents, business ventures, and creative endeavors. In this listicle, we shed light on some of the richest celebrities in the world and explore the sources of their incredible net worths.
Jeff Bezos
With an empire that spans across various industries, Jeff Bezos, the visionary founder and former CEO of Amazon, has surpassed the financial stratospheres previously known to the world.Amassing a jaw-dropping net worth of over $200 billion, Bezos has secured his spot as the wealthiest celebrity on Earth.From humble beginnings as an online bookseller, Amazon has morphed into the colossal juggernaut it is today.Established in 1994, Bezos transformed the way the world shops, catapulting Amazon as the world's largest online retailer.Besides their vast array of products, Amazon's expansion into cloud computing, artificial intelligence, and entertainment through Amazon Web Services and Amazon Prime Video has further cemented the company's dominance.But Bezos's wealth isn't purely confined to Amazon.The billionaire's portfolio boasts investments in sectors such as aerospace through his company Blue Origin, news media through the ownership of The Washington Post, and an elite real estate collection spanning Los Angeles to New York City.His success as a tech entrepreneur didn't come without its share of struggles.Faced with the challenges of rapid growth and fierce competition, Bezos's leadership and innovation kept Amazon moving forward.Guided by his customer-centric approach and long-term vision, Amazon's growth continues to skyrocket, securing its spot among the world's most valuable companies.In addition to his expansive business endeavors, Bezos has also stepped into the philanthropic sphere.In 2020, he announced the launch of the Bezos Earth Fund, a $10 billion initiative aimed at combating climate change through investments in clean energy, greener transportation, and more.Whether marveling at his staggering wealth or admiring his business acumen, Jeff Bezos's impact on the world is undeniable, leaving us to wonder what revolutionary pursuits he'll undertake next.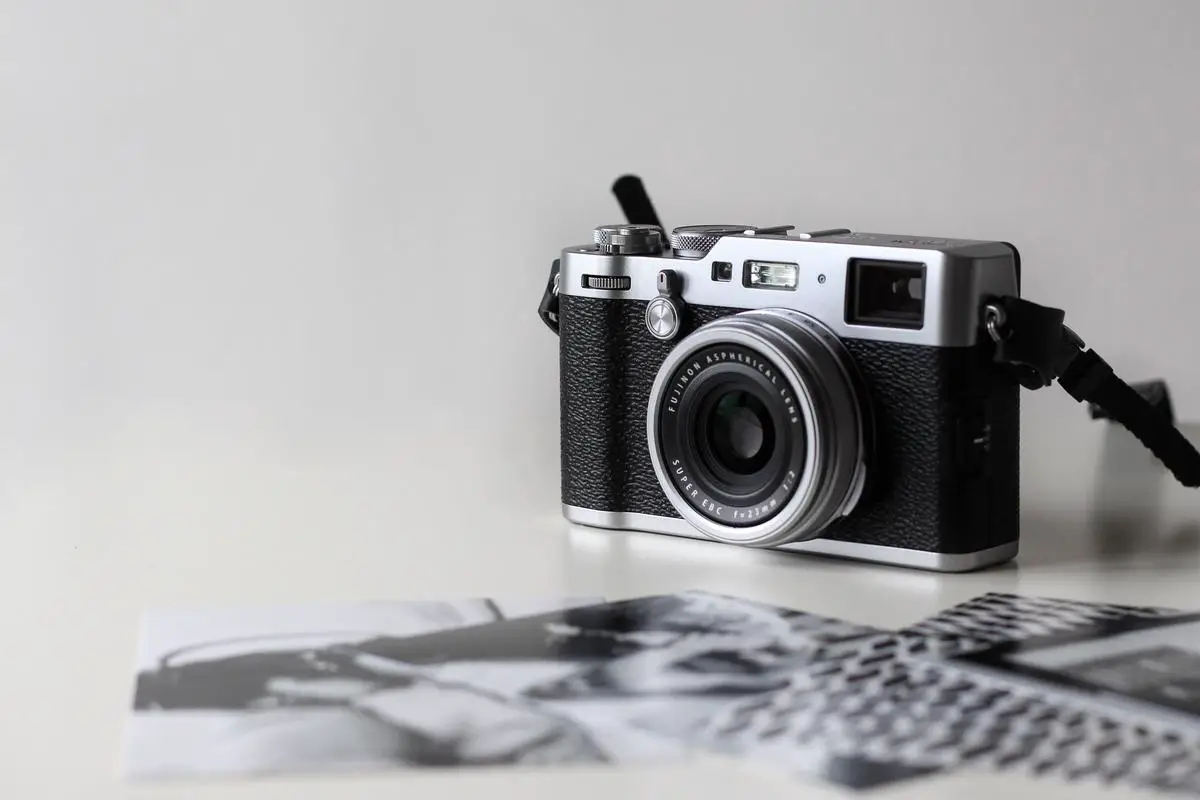 Elon Musk
When we think of wealthy entrepreneurs and business tycoons, Elon Musk almost always jumps to the forefront. As the CEO of both Tesla and SpaceX, Musk has become an icon in the worlds of automotive engineering and space exploration. With an astounding net worth estimated at around $200 billion, Musk has undoubtedly earned his place among the richest people on the planet.Born in South Africa, Musk moved to the United States in the mid-1990s and began his entrepreneurial journey at a young age. He co-founded Zip2, an online city guide software company that later sold for nearly $300 million, proving that Musk had a knack for business. But this was just the beginning.With his sights set on revolutionizing transportation, Elon founded electric car manufacturer Tesla in 2004. Tesla has since become one of the most popular brands of electric vehicles, making them more accessible and desirable than ever. In fact, the Tesla Model 3 has been the best-selling electric vehicle globally since 2018. Aside from cars, Tesla expands its impact in the energy sector with solar power products and energy storage solutions.Not satisfied with just conquering the road, Musk looked to the stars and founded SpaceX in 2002. It aimed to make space travel more affordable and ultimately colonize Mars. Under Musk's leadership, SpaceX has accomplished several groundbreaking feats, including building Falcon 1, the first privately-funded rocket to reach Earth orbit, and developing the reusable Falcon 9 rocket – a game-changer in the space industry. In 2020, SpaceX made history by launching the first privately-crewed spacecraft to the International Space Station.However, these ventures are just a fraction of Musk's innovative pursuits. He has founded or been involved with other successful companies like SolarCity, Neuralink, and The Boring Company. Remarkably, these businesses span across multiple sectors – renewable energy, brain-computer interfaces, and infrastructure, respectively.As Elon Musk continues to pioneer new technologies and disrupt industries, his net worth is likely to grow even further. But what truly sets Musk apart from many of his contemporaries is his unwavering determination to change the world for the better. Only time will tell what new heights this billionaire visionary will reach in the years to come.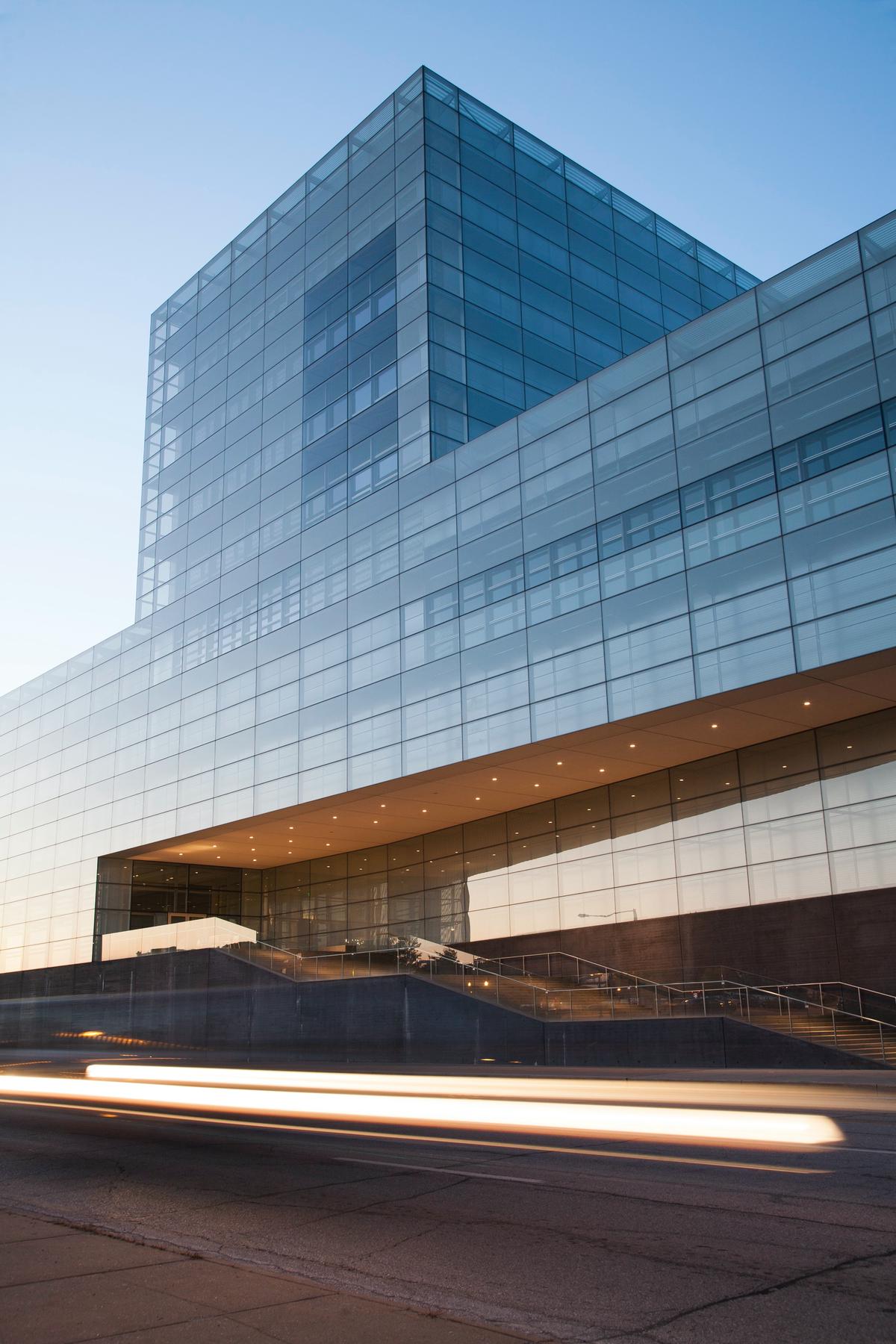 Photo by timothy_swope on Unsplash
Oprah Winfrey
Oprah Winfrey: The Quintessential Media Mogul
Dubbed as the "Queen of All Media," Oprah Winfrey's remarkable career has spanned across four decades, paving the way for her to acquire a staggering net worth of over $3.5 billion. Known for breaking barriers and defying all odds, Oprah's impact on the media landscape is nothing short of spectacular.
The Oprah Winfrey Show
Rising from a humble upbringing, Oprah captured the hearts of millions with her relatable, down-to-earth approach to television. As the host of the wildly popular "The Oprah Winfrey Show," she connected with audiences both emotionally and intellectually, earning an ever-growing fanbase and a string of accolades in the process. Over the course of 25 years, the talk show generated an impressive revenue stream, propelling Oprah's financial successes to astronomical heights.
OWN: The Oprah Winfrey Network
Apart from her signature talk show, Oprah has ventured into various media endeavors, adding on to her wealth exponentially. In 2011, she launched her television network, OWN: The Oprah Winfrey Network, as a platform for inspiring, empowering, and entertaining content. The network has since evolved into a successful venture, broadcasting a range of critically acclaimed shows and films, and further establishing Oprah as a force to be reckoned with in the world of media.
Entrepreneurial Spirit
Moreover, Oprah's business acumen and entrepreneurial spirit have extended beyond the realm of television. As a producer, actress, and philanthropist, she has involved herself in numerous box-office hits, philanthropic endeavors, and media-related projects that have only served to amplify her cultural significance and financial fortune.
Lessons to Learn
Oprah's journey teaches an invaluable lesson on the power of resilience, determination, and a strong work ethic. As a self-made billionaire who has defied expectations, her impact on the world is a testament to her unwavering vision and unwaning success.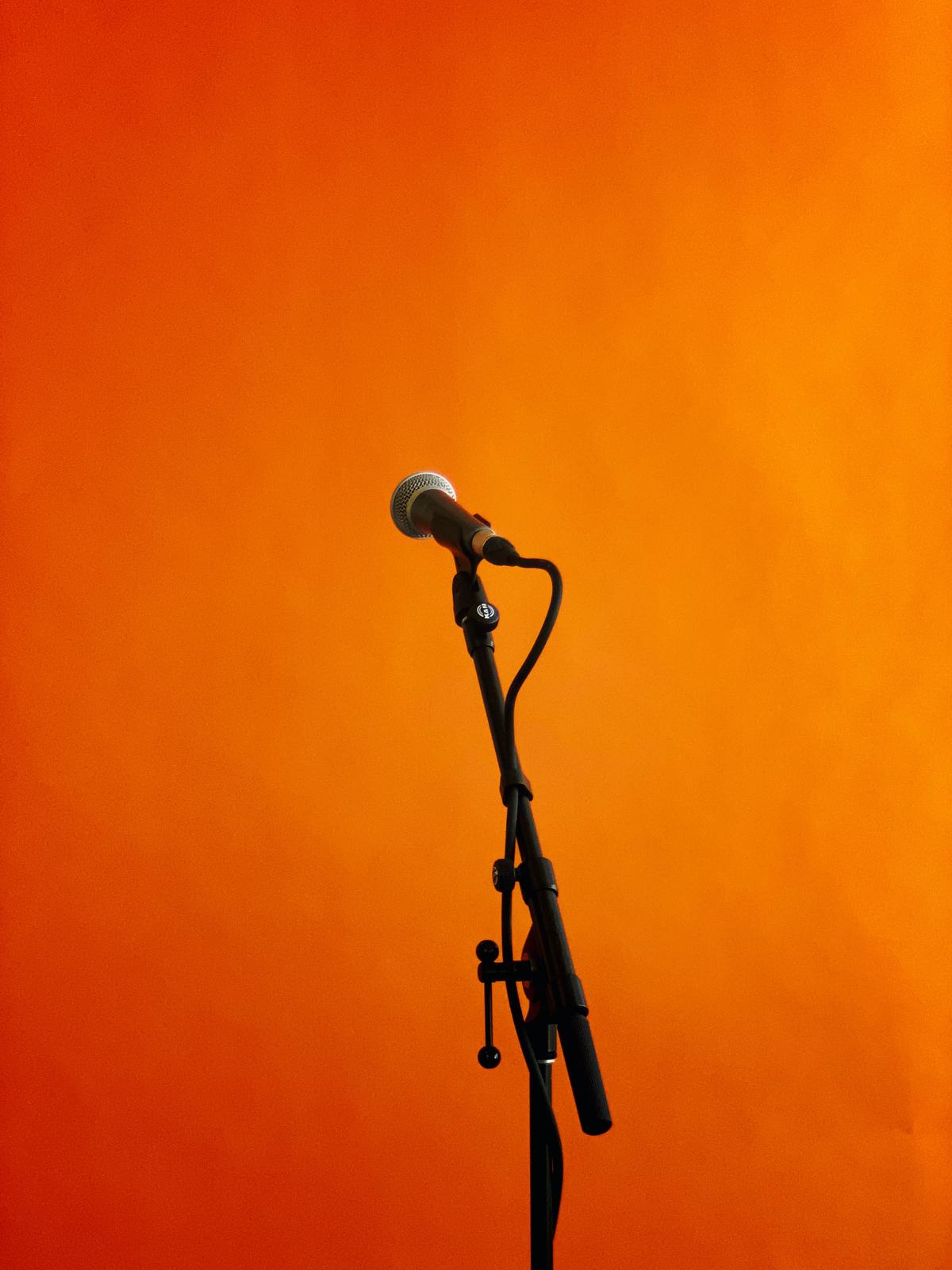 Steven Spielberg
Imagine having a net worth of $3.7 billion and being known as one of the wealthiest filmmakers in the world – that's the reality for Hollywood's iconic director and producer, Steven Spielberg.
Throughout his storied career, Spielberg has brought us breathtaking cinematic worlds that continue to capture the hearts of millions.
When you think about iconic Spielberg films, E.T., Jurassic Park, and Indiana Jones immediately come to mind, but his genius doesn't stop there. Spielberg's filmography spans across numerous genres, including historical dramas like Schindler's List and Saving Private Ryan, as well as thrilling adventures such as Jaws and Close Encounters of the Third Kind.
Although his net worth is certainly impressive, Spielberg's real value goes beyond dollars and cents. His impact on the film industry is immeasurable, having influenced countless directors and filmmakers who have followed in his footsteps. As a co-founder of DreamWorks Studios, he has helped create a platform for other talented individuals to share their creative visions with the world.
In addition to the box office success of his films, Spielberg has also garnered numerous awards and honors throughout his career, including multiple Academy Awards, Golden Globes, and Directors Guild of America Awards. This recognition further solidifies his status as a true legend within the entertainment industry.
Moreover, Spielberg's philanthropic endeavors are another testament to his admirable character. He has donated millions to various charities and organizations over the years, using his tremendous wealth and influence to make a positive difference in the world. From education and arts to humanitarian causes, Spielberg's generosity knows no bounds.
Steven Spielberg's net worth may be mind-boggling, but nothing compares to the mastery of storytelling and captivating experiences he has contributed to cinema. As audiences worldwide continue to anticipate his future creations, one thing is for sure – he will forever leave a lasting legacy on the world of filmmaking.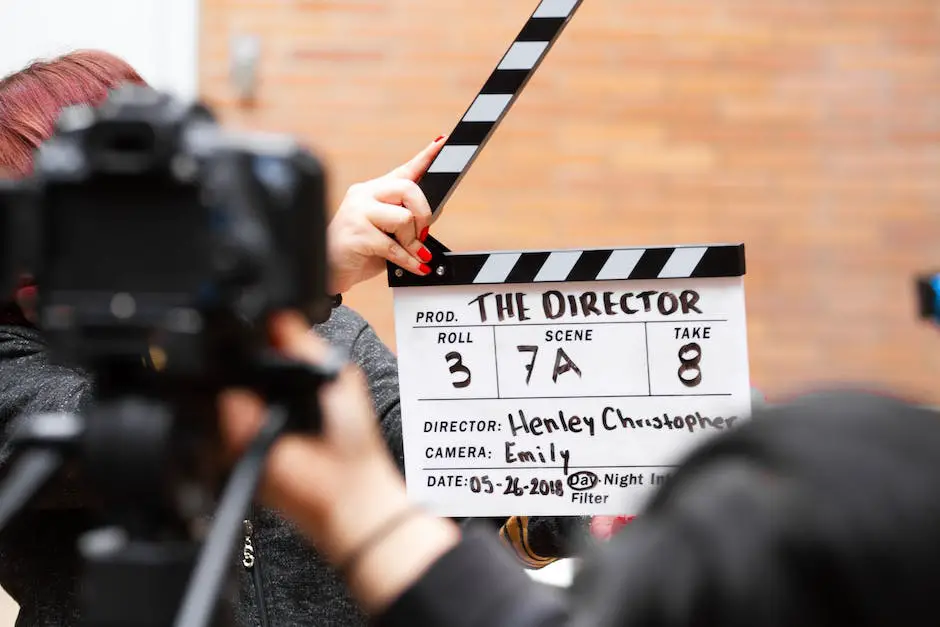 Kanye West
When you think of success, wealth, and fame, one name that undoubtedly pops up in your mind is Kanye West. This multitalented hip-hop artist and fashion designer has earned his place among the world's wealthiest celebrities, with an impressive net worth of approximately $6.6 billion.
First and foremost, Kanye's extensive music career has played a significant role in his financial success. With multiple critically acclaimed albums under his belt, along with sold-out tours and various awards, his talent as a musician and producer is undisputed. This success has translated into millions of dollars in record sales, merchandising, and performance fees.
However, it's not just music that has contributed to Kanye's wealth. The visionary artist has made a significant impact in the fashion industry as well, through his massively popular Yeezy brand. The sneaker and apparel line, which has a long-term partnership with sportswear giant Adidas, often sells out instantly upon release, generating millions of dollars in revenue. The Yeezy brand is valued at around $3-4 billion, and with Kanye owning 100% of it, it's no surprise that it contributes greatly to his net worth.
In addition to Yeezy, Kanye's ventures extend to other aspects of fashion and design. He has collaborated with brands such as Louis Vuitton and Nike, curating limited edition collections that fetch high prices and attract sneakerheads and fashion enthusiasts from around the globe.
Another factor to consider in Kanye's financial success is his unique approach to real estate investments. With multiple properties under his ownership, including a sprawling ranch in Wyoming, he has managed to accumulate valuable assets that add to his overall value.
All these aspects combined, along with Kanye's undeniable ability to create buzz and captivate audiences through his various creative endeavors, make him a true testament to the power of hard work, dedication, and talent. Though some might view him as controversial, there's no denying that Kanye West has earned his spot as a billionaire, leaving an indelible mark on the worlds of music, fashion, and celebrity.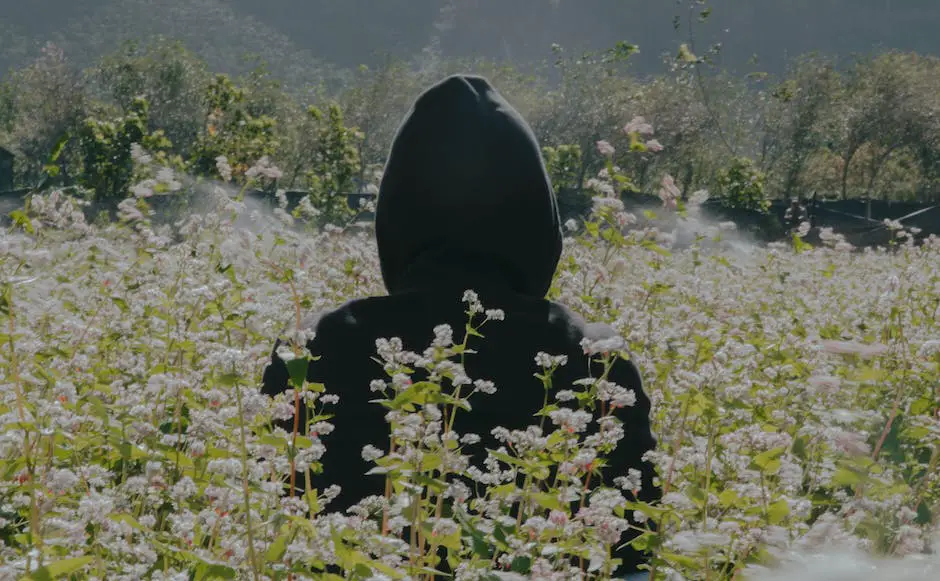 Jay-Z
Jay-Z was born as Shawn Carter in Brooklyn, New York. He rose to fame in the 1990s with his music career in hip-hop and rap. Jay-Z has received 23 Grammy Awards for his music, making him a household name in the music industry.
Jay-Z is also a successful businessman. He founded and invested in multiple ventures, including Roc Nation, a company that manages the careers of music artists and sports stars. Tidal, a music streaming service champions the value of artists' work, ensuring fair pay and promoting incredible talent. Jay-Z also owns Ace of Spades, a premium champagne brand started in 2006.
Jay-Z has made an impact in the world of fashion and lifestyle too. Through collaborations with brands like Puma and ownership of the Rocawear clothing line, Jay-Z once demonstrated his business acumen through the creation of sought-after, street-inspired apparel.
Jay-Z's philanthropic efforts include the Shawn Carter Foundation. He provides educational opportunities and financial support for underprivileged youth.
Jay-Z's dedication, talent, and incredible determination have led him to become one of the most successful figures in the entertainment industry. With a net worth of $1.4 billion, there's no doubt he has created a league of his own.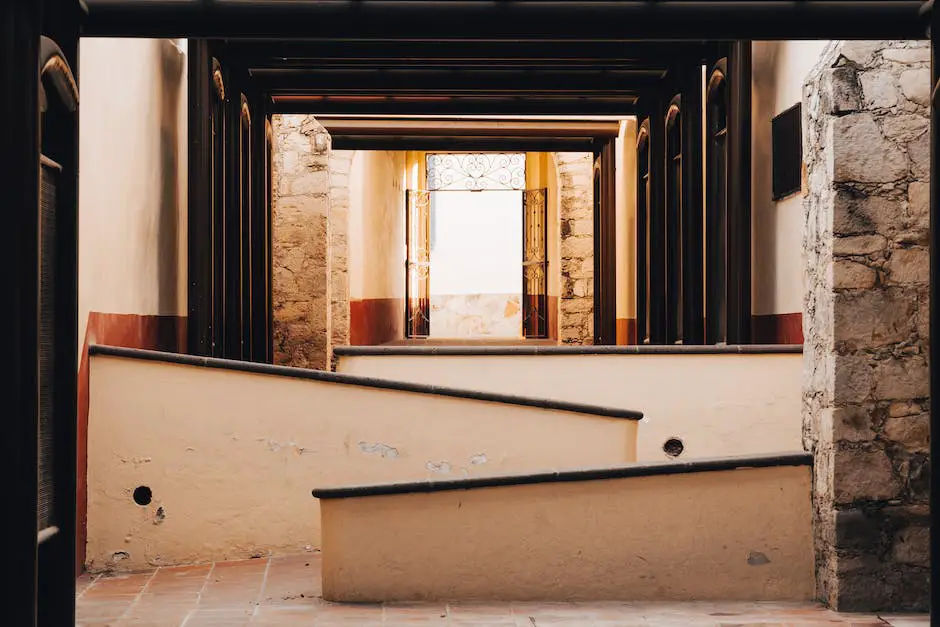 Kylie Jenner
When talking about celebrity net worth, one cannot simply overlook makeup mogul and reality TV star Kylie Jenner. Boasting an estimated net worth of $900 million, this young entrepreneur has truly taken the world by storm. At just 21 years old, Kylie made history as the youngest self-made billionaire, receiving widespread recognition for her uncanny business acumen.
The youngest member of the Kardashian-Jenner clan, Kylie broke out of the shadow of her famous family and forged her own path in the world of beauty and cosmetics. Her remarkably successful venture, Kylie Cosmetics, brought her both fame and fortune, eventually leading to its acquisition by the renowned multinational beauty company, Coty Inc.
Kylie Cosmetics began humbly in 2015 with just a few lip kits, each containing a matte liquid lipstick and a lip liner. Her products quickly gained popularity due to their high-quality formulas and color range, as well as their accessible prices, appealing to customers across the globe. As sales skyrocketed, Kylie expanded her product line, now offering eyeshadows, highlighters, blushes, and more. To this day, Kylie remains an influential force in the beauty industry, continuously launching innovative products and trendy collaborations that keep her followers coming back for more.
Apart from her impact on the world of cosmetics, Kylie also holds a considerable presence in the world of entertainment. Getting her start alongside her family on the reality TV show, "Keeping Up with the Kardashians," Kylie has since ventured into other avenues, including modeling, hosting events, and even launching her own mobile app. With each new endeavor, Kylie's empire grows, solidifying her status as a true powerhouse in the world of celebrity and business.
Through her extraordinary success with Kylie Cosmetics and her various entertainment pursuits, Kylie Jenner has undeniably made a name for herself, proving that with a little determination and a lot of hard work, even the youngest of entrepreneurs can make their dreams a reality.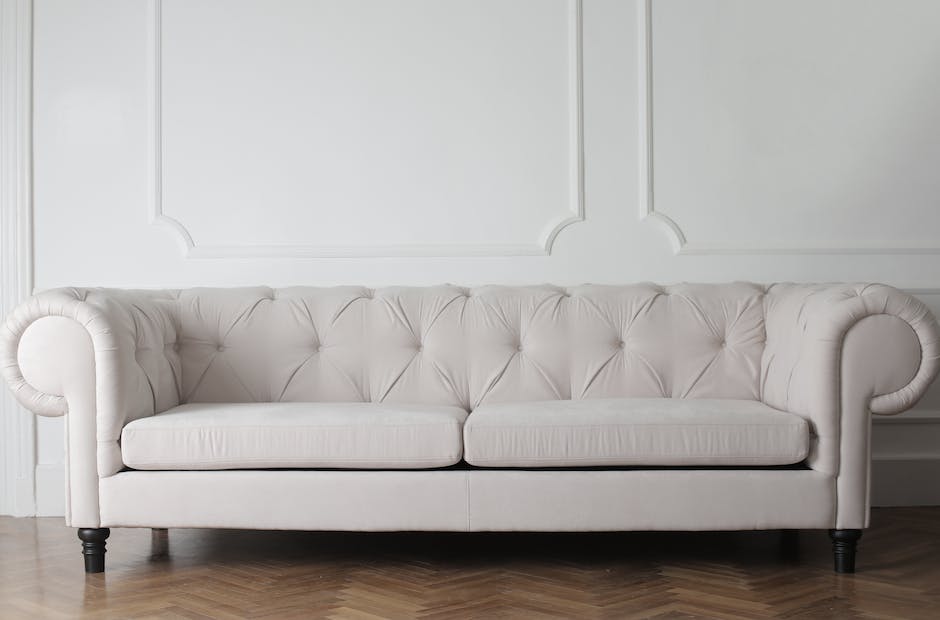 Madonna
With a career spanning over four decades, Madonna has time and time proved that she's a force to be reckoned with in the entertainment industry.From her iconic chart-topping hits to her magnetic stage presence, her artistry has left a lasting impact on fans and music enthusiasts alike.Beyond her fame and accolades as a pop star, Madonna has also built an impressive empire and established herself as one of the wealthiest entertainers around, boasting a staggering net worth of $850 million.From singing to acting and everything in between, Madonna's sources of income are diverse and plenty.Her record-breaking concerts and tours have been massive revenue generators, with her 2008-09 "Sticky & Sweet" tour alone raking in a whopping $408 million.Additionally, her thirteen studio albums have earned multiple gold, platinum, and diamond certifications, highlighting her phenomenal success as a recording artist.Not one to simply rest on her laurels, Madonna has successfully ventured into various business pursuits.Her clothing line, Material Girl, and her luxury fitness chain, Hard Candy Fitness, have contributed significantly to her financial portfolio.She also founded her entertainment company, Maverick, which encompasses a record label, film production, and book publishing.Endorsements, too, play a significant role in Madonna's ever-growing net worth.The Queen of Pop has had lucrative deals with popular brands like H&M, Versace, and Louis Vuitton.Recently, she signed a deal as the face of the popular skincare brand, MDNA Skin, further expanding her reach in the beauty industry.One cannot ignore Madonna's endeavors in the world of acting either.Despite having a mixed reception to her acting skills, this multi-hyphenate has starred in numerous films like "Desperately Seeking Susan," "A League of Their Own," and "Evita," for which she won a Golden Globe Award.These roles, coupled with the revenue from her documentary film "Truth or Dare," have ensured additional income streams to her already impressive wealth.In conclusion, Madonna's $850 million net worth is a testament to her relentless drive, entrepreneurial spirit, and incredible talent across various entertainment arenas.The Queen of Pop has undoubtedly set the bar high for generations of artists that follow in her footsteps.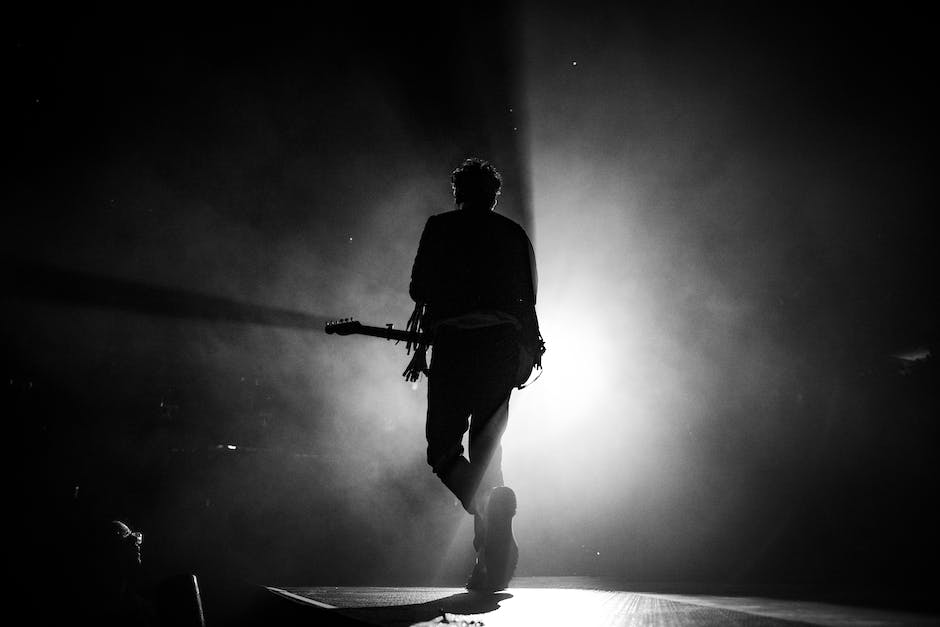 Paul McCartney
It's no secret that Paul McCartney is one of the most successful musicians in history. From his days as a member of the iconic band, The Beatles, to his flourishing solo career, Sir Paul has been making musical magic for decades. With a net worth of a staggering $1.2 billion, McCartney is undoubtedly a legend in the industry.As a founding member of The Beatles, McCartney played a pivotal role in shaping the sound and style that would define a generation. When the band first emerged in the early 1960s, their catchy melodies, innovative lyrics, and widespread appeal quickly propelled them to superstardom. Throughout their career, The Beatles released numerous hit albums, such as "Sgt. Pepper's Lonely Hearts Club Band" and "Abbey Road," which not only earned them millions of fans but an incredible amount of revenue.When the iconic band disbanded in 1970, McCartney's success continued as he embarked on his solo career. With songs like "Maybe I'm Amazed" and "Band on the Run," McCartney proved he could stand on his own as a gifted artist. He even formed another band, Wings, which produced hits like "Mull of Kintyre" and "Live and Let Die."Aside from enjoying the fruits of album sales and touring, McCartney has also generated considerable wealth through songwriting royalties. As the composer or co-composer of countless hits from The Beatles, Wings, and his solo work, McCartney rightfully earns a percentage of revenue when the songs are sold, streamed, or used in film and television.Another clever moneymaking move on McCartney's part is his involvement in the publishing rights for many songs written by other artists. In 1985, McCartney collaborated with Michael Jackson to purchase music publishing company ATV, which owned the rights to numerous songs, including a catalog of Lennon-McCartney classics. McCartney later sold his stake in ATV but went on to create MPL Communications, a new publishing company that controls songs by Buddy Holly, Frank Loesser, and others.With such continued success in the music industry, it's no wonder Paul McCartney has become one of the wealthiest musicians in the world. His incredible talent, business acumen, and perseverance have made him a true living legend – and a billionaire to boot.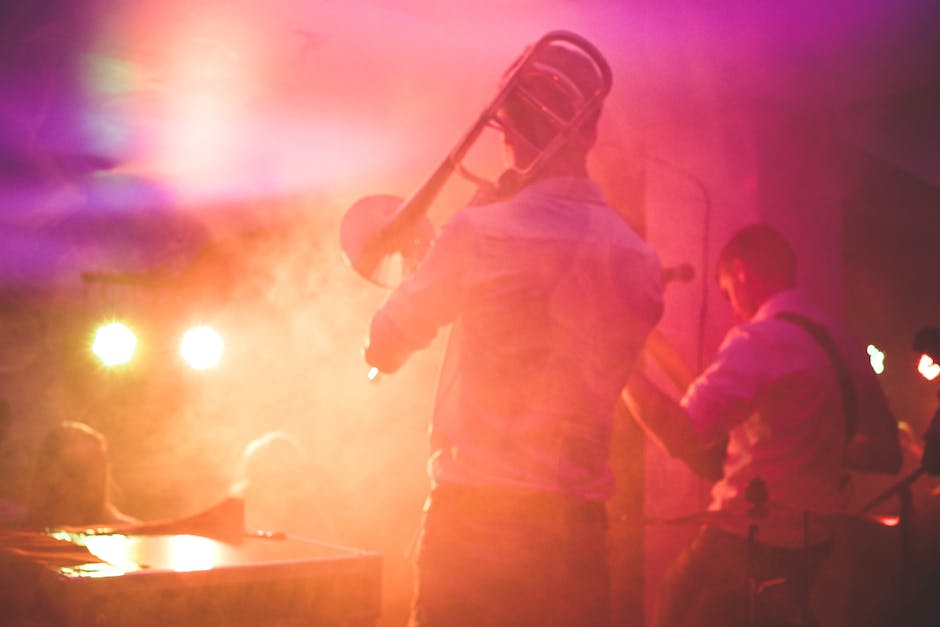 Cristiano Ronaldo
As one of the most renowned athletes in the world, it's no surprise that Portuguese soccer icon Cristiano Ronaldo boasts a staggering net worth of around $500 million.
First off, his incredible soccer skills have brought him countless victories and accolades, including five Ballon d'Or trophies, awarded to the world's best player. With tenures in prestigious clubs like Sporting Lisbon, Manchester United, Real Madrid, and now Juventus, Ronaldo's soccer earnings alone reach jaw-dropping figures. In fact, his four-year contract with Juventus, signed in 2018, reportedly pays him a whopping $64 million per year. Now that's a goal worth celebrating!
But Ronaldo isn't just a one-trick pony. In true superstar fashion, he's turned his talents to the world of endorsements, adding millions to his net worth. Touting deals with mega-brands like Nike, Herbalife, EA Sports, and American Tourister, Ronaldo has become one of the most marketable athletes in the world. In fact, his lifetime contract with Nike, signed in 2016, is said to be worth at least $1 billion, rivaling the likes of Michael Jordan and LeBron James.
However, the Ronaldo empire doesn't end there. The ever-ambitious athlete is also dominating the fashion and fragrance industries with his CR7 label. The brand, named after his initials and jersey number, offers everything from underwear and footwear to premium fragrances. Not content with just sports apparel, Ronaldo demonstrates his entrepreneurial acumen by applying the same dedication and focus he exhibits on the field to his businesses.
So, with an astonishing soccer career, lucrative endorsement deals, and a thriving fashion and fragrance empire, it's safe to say Cristiano Ronaldo's net worth is a true testament to his relentless drive, undeniable talent, and unyielding pursuit of success.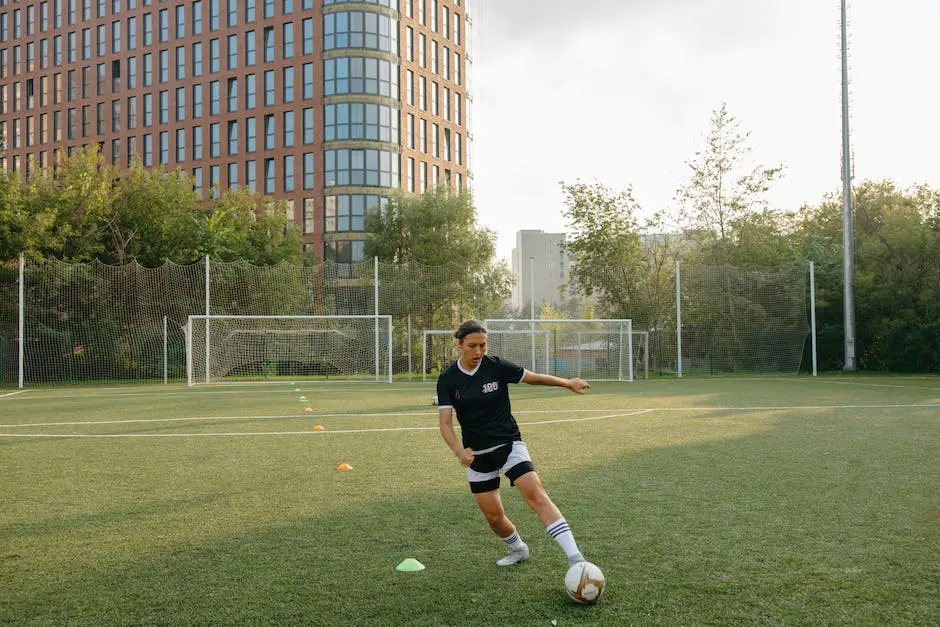 These are just a few examples of celebrities who have made a significant impact in their respective industries, earning them a spot among the wealthiest individuals in the world. While some of these fortunes have been amassed over many decades, others have skyrocketed to billions in just a short span of time. The journey of each of these celebrities serves as a testament to their perseverance, ingenuity, and talent, proving that with hard work and dedication, it is possible to achieve great heights of success and wealth.