Celebrity Fashion Lines You Need to Check Out
Celebrity fashion lines are always making headlines, providing fans with unique styles and designs inspired by their favorite stars. From streetwear to lingerie, these collections offer a variety of looks that cater to different tastes and body types. In this listicle, we delve into some of the hottest fashion lines from celebrities, showcasing their distinct approaches to design and influence on the industry.
Kanye West's Yeezy
Step into a world where comfort meets style, where neutral shades merge with unique designs – welcome to the universe of Kanye West's Yeezy fashion line. Known for its innovative approach to streetwear, Yeezy has captivated the hearts of millions and redefined the boundaries of celebrity fashion brands. When you think of Yeezy, there's no doubt that the iconic Yeezy Boost sneakers come to mind. These revolutionary shoes, created in collaboration with Adidas, have managed to garner a cult following. It's no surprise that they sell out within minutes of every release – a testament to the brand's impact on the fashion industry. Customers have even been known to sleep outside stores or wait for hours online for the chance to snag a pair of these limited-edition kicks. However, Yeezy is much more than just its sought-after sneakers. The clothing line exudes an air of effortless cool, with oversized silhouettes, distressed textures, and a muted color palette featuring shades like earthy greens, muted grays, and soft beiges. These minimalist yet striking designs are a staple for celebrities and influencers alike, embodying the essence of modern luxury.Kanye has continuously pushed the envelope with his seasonal presentations, from the jaw-dropping Yeezy Season 3 show held at Madison Square Garden to inventive and daring runway displays. These events often spark conversation, showcasing West's artistry and vision as a fashion designer.What sets Yeezy apart from other celebrity fashion lines is its focus on innovation and cutting-edge design that blurs the line between high fashion and everyday streetwear. With Kanye's Yeezy, you're not just adding a piece of clothing or footwear to your wardrobe – you're embracing a whole new world of style that challenges conventions and norms.
Rihanna's Savage x Fenty
Empowering women of all shapes and sizes, Rihanna's Savage x Fenty line is breaking barriers in the world of fashion. The pop icon's venture into clothing design not only offers show-stopping lingerie, but also cozy sleepwear and loungewear that matches the unique style and personality of its wearer.Rihanna herself is known for unapologetically embracing her body, and this mindset spills over into her brand, ensuring that every woman can feel confident and beautiful in their Savage x Fenty pieces. In just a few years, Savage x Fenty has skyrocketed to success, making waves in the fashion industry with its unrelenting commitment to promoting body positivity and inclusivity.From runway shows highlighting models of various body types, skin tones, and abilities to a vast selection of sizes, the brand truly embodies the belief that beauty comes in all forms, proving that Rihanna's fashion empire is here to stay.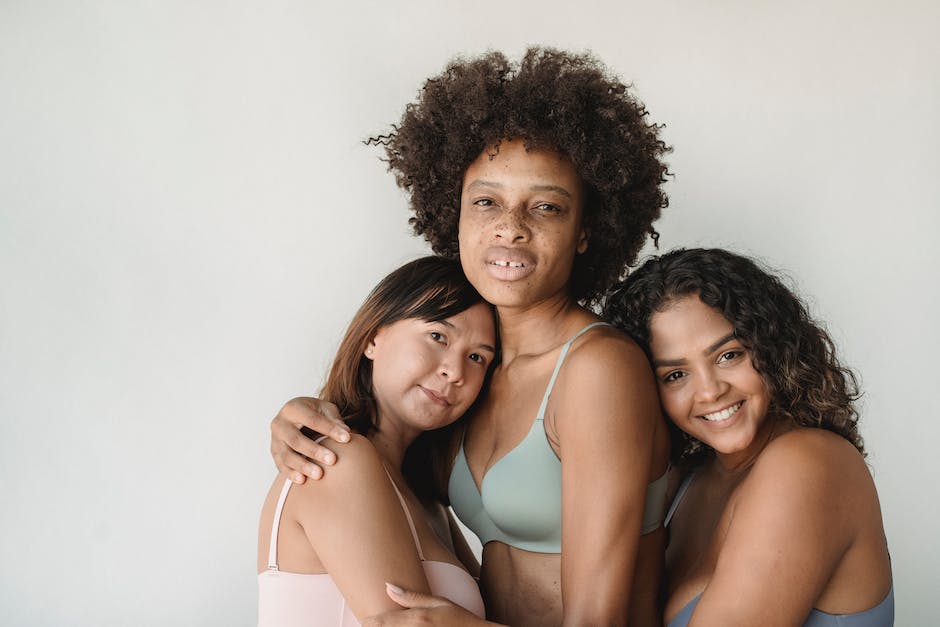 Victoria Beckham's Fashion Line
When we think of fashion-forward celebrities, Victoria Beckham definitely comes to mind. Best known as a fashion icon and a part of the iconic pop group the Spice Girls, Victoria launched her eponymous fashion label to rave reviews in 2008. Over the years, her brand has become a favorite among fashion enthusiasts and celebrities alike, and it is not hard to see why.With a design philosophy that emphasizes minimalism and sophistication, Victoria Beckham's fashion line reflects her own iconic personal style. The brand focuses on a refined aesthetic that showcases clean lines, strong silhouettes, and an emphasis on quality. Her contemporary collections feature a range of chic dresses, tailored separates, and luxurious accessories that are perfect for the modern woman who values both beauty and functionality in her wardrobe.One of the standout aspects of the Victoria Beckham collection is her impressive range of tailored separates. From immaculately cut blazers to sleek trousers and stylish skirts, each piece is thoughtfully designed to be versatile and easy to mix and match. Her designs effortlessly blend high-fashion elements and classic tailoring to create a seamless style that transitions flawlessly from the boardroom to an evening out on the town.Her line also features an exquisite collection of dresses that are the epitome of modern elegance. Whether it's a chic midi dress for a daytime event or a stunning gown for a red carpet affair, Victoria's designs are known for their flattering cuts and impeccable tailoring. With a focus on simplicity and understated glamour, her dresses are timeless investment pieces that will remain fashionable for years to come.It's not just the clothes that make Victoria Beckham's fashion line a success; her accessories are equally appealing. From sleek leather handbags to statement-making sunglasses, each piece is designed with the same attention to detail and quality as her clothing. The accessories are not only stylish but also practical, ensuring that they seamlessly complement the modern woman's life.While Victoria Beckham's fashion line might not come at a modest price point, the investment in her designs pays off in spades. Each piece from her collection exudes a sense of luxury and sophistication that is hard to find elsewhere. It's no wonder that Hollywood A-listers and fashionistas around the world count Victoria Beckham as one of their go-to designers for elevated, contemporary style. So, if you're looking to make a statement with your wardrobe, Victoria Beckham's fashion line should undoubtedly be on your radar.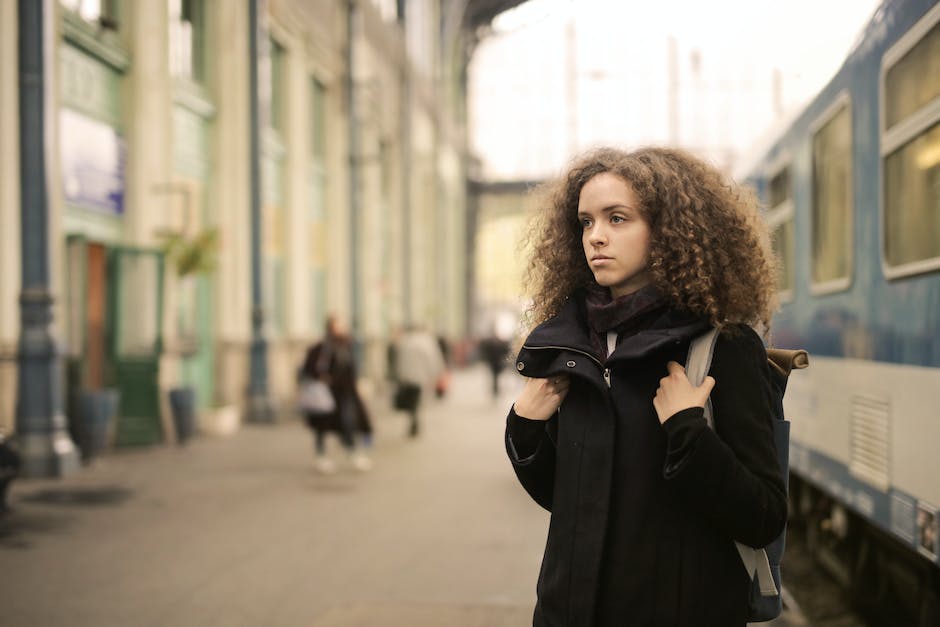 Jessica Simpson's Collection
Diving into the world of celebrity fashion lines
The Jessica Simpson Collection stands out as a shining beacon of style and accessibility. Spearheaded by the multi-talented artist herself, Jessica Simpson has managed to create a fashion empire that transcends genres and captures the hearts of fashionistas everywhere.
Wide array of products offered
What makes the Jessica Simpson Collection unique is the wide array of products offered, appealing to various tastes and body types. From chic and trendy clothing items like jackets, dresses, and athleisure wear to must-have accessories and footwear, there is truly something for everyone in this all-encompassing brand.
Affordability factor
A key aspect that resonates with fans of the Jessica Simpson Collection is the affordability factor. While many celebrity fashion lines charge exorbitant prices for their items, Jessica's line maintains a focus on offering quality pieces at a reasonable price point. This not only allows consumers to indulge in a taste of celebrity fashion but also enables them to do so without breaking the bank.
Inclusivity
Inclusivity is another crucial component of the Jessica Simpson Collection's success. The brand recognizes and celebrates the beauty in diversity, making sure to offer clothing for different body types and sizes. This empowers women everywhere to don pieces from Jessica's line with confidence and grace.
Success beyond retail sales
Moreover, the collection's success extends beyond just retail sales; it has garnered impressive licensing deals, collaborations, and enthusiastic endorsements from high-profile stars. The staying power of the Jessica Simpson Collection is a testament not only to Jessica's keen eye for fashion but also to her genuine understanding of her audience's desires and needs.
Recognition in the media
With the Jessica Simpson Collection continuing to expand and evolve, it's no surprise that influential media outlets like Forbes have hailed it as one of the most successful celebrity fashion lines in existence. This iconic brand proves time and again that style, accessibility, and empowerment can all coexist beautifully in the world of fashion.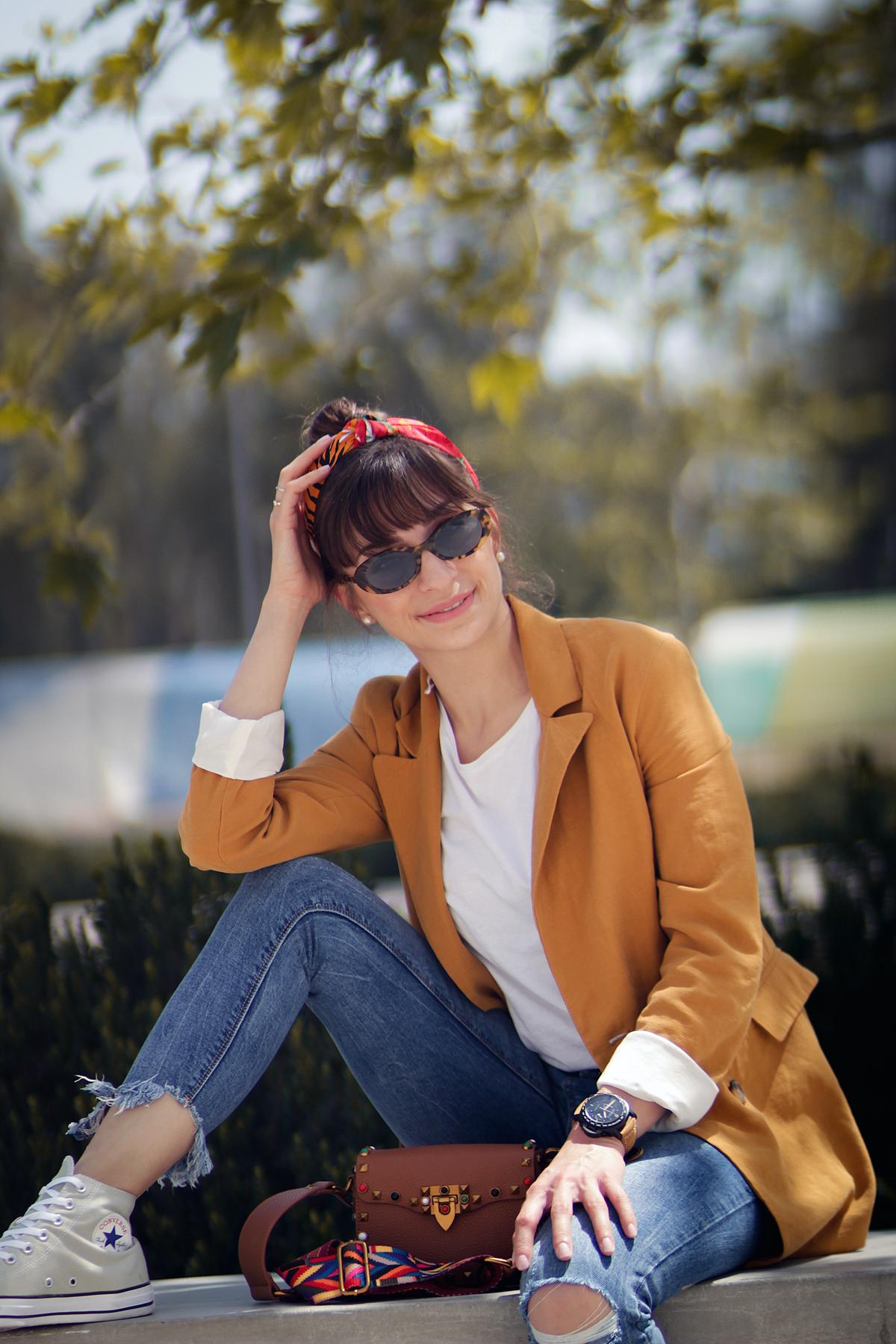 Photo by apostolosv on Unsplash
Mary-Kate and Ashley Olsen's The Row
If you're seeking a sophisticated and minimalist approach to fashion, look no further than The Row, the brainchild of none other than Mary-Kate and Ashley Olsen. Having transitioned from adored childhood stars to esteemed fashion icons, the Olsen twins have been taking the fashion world by storm since the launch of their luxurious label in 2006. With a clear focus on exceptional fabrics and immaculate craftsmanship, The Row offers unparalleled quality in each of its impeccably tailored pieces.
One might assume that two former child stars would opt for overt extravagance in their fashion line, yet The Row succeeds in offering refined simplicity and timeless elegance. The collection is versatile and easy to wear, appealing to a broad range of consumers who appreciate high-quality apparel without the seasonal trend-driven pressure. The muted color palette and clean lines make it effortless to mix and match pieces, seamlessly elevating one's wardrobe.
The Row's collections don't stop at clothing – the Olsen twins have expanded their offerings to include chic accessories and stylish eyewear as well. Their accessories line consists of thoughtfully designed bags, belts, and shoes, all encapsulating the same understated elegance found in their clothing. Meanwhile, the eyewear selection offers a range of sleek frames, from oversized sunglasses to minimalistic reading glasses, making it the perfect finishing touch to any outfit.
The critical acclaim and commercial success surrounding The Row are clear indicators of Mary-Kate and Ashley's passion and aptitude for fashion. From celebrities spotted donning their designs on the red carpet to fashion lovers raving about the impeccable tailoring and luxurious fabrics, it's evident that The Row is a serious player in the world of high-end fashion.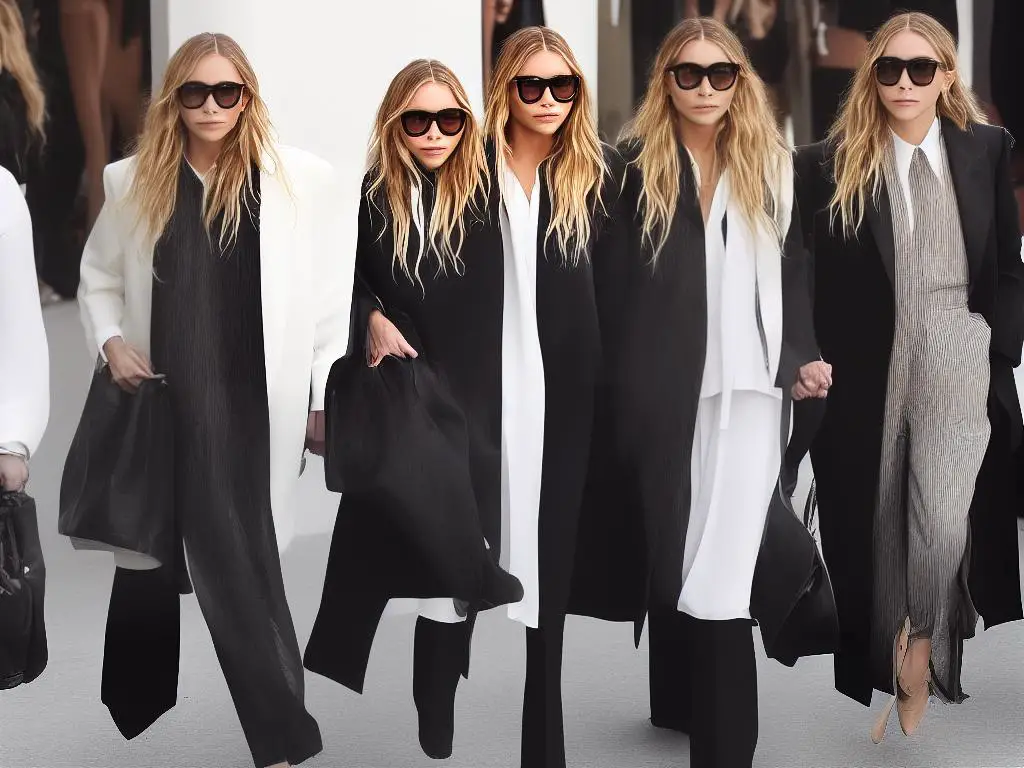 Gwen Stefani's L.A.M.B.
Enter the eclectic world of Gwen Stefani's L.A.M.B. (Love. Angel. Music. Baby), a fashion line that truly embodies the essence of the multi-talented artist herself. Launched in 2004, Gwen Stefani has poured her heart into creating clothing and accessories that are anything but ordinary.
Drawing inspiration from a multitude of places such as Japanese street fashion, punk rock, and Stefani's own ever-changing wardrobe, L.A.M.B. seeks to make a statement with every piece. Prepare to be captivated by designs that showcase bold patterns, strong graphics, and edgy trims which capture Stefani's vibrant spirit and unique sense of style.
Ever the perfectionist, Gwen Stefani is heavily involved in every aspect of her fashion line, from picking fabrics and designing prints to overseeing the manufacturing process. Her commitment to quality is evident in the durable materials and comfortable fits that L.A.M.B. is known for.
Not only do L.A.M.B.'s designs resonate with Gwen Stefani's dedicated fanbase, but they have also caught the eye of some of the biggest A-list stars, such as Nicole Kidman, Teri Hatcher, and Paris Hilton. Stefani's passion for fashion and artistry have made L.A.M.B. a force to be reckoned with in the fashion industry.
Don't settle for blending in when you can make a statement like Gwen Stefani! By integrating elements of L.A.M.B. into your wardrobe, you will truly showcase your individuality and radiate with confidence. In a world of conformity, dare to be different and let your fashion sense soar with the unapologetic, creative style of Gwen Stefani's L.A.M.B. fashion line.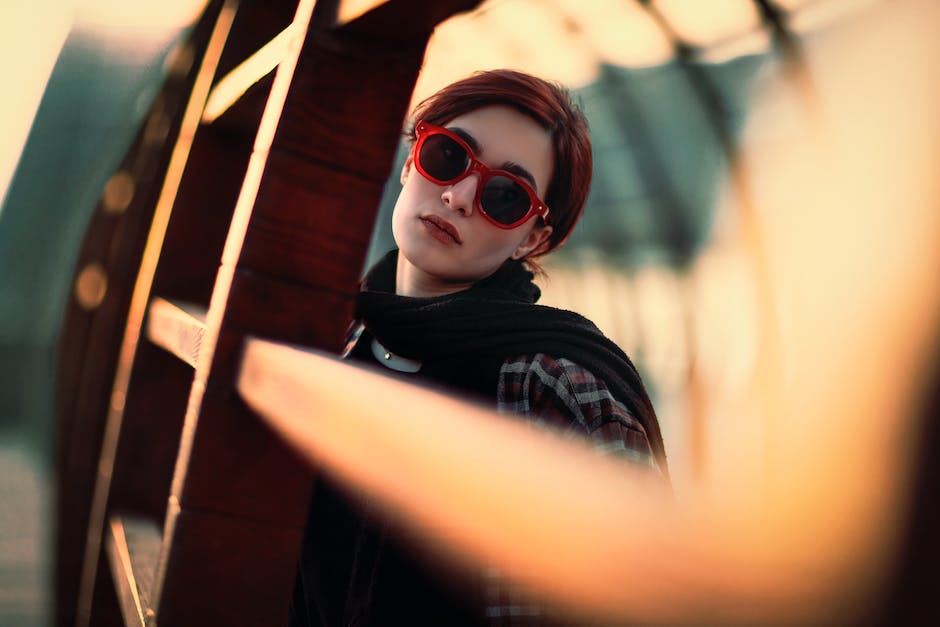 Zendaya's Daya by Zendaya
It's no secret that award-winning actress and singer, Zendaya, has made quite a name for herself in the world of fashion. From her jaw-dropping red carpet appearances to her everyday style, she has inspired many with her unique and fearless approach to dressing up.So, it's no surprise that her clothing line, Daya by Zendaya, is making a significant impact in the fashion world with its versatile and trendy pieces.Daya by Zendaya, which initially launched in 2016, truly captures Zendaya's signature fashion sense – think comfortable, chic, and statement-making.The line boasts an array of options for consumers, including sporty streetwear, modern athleisure, and ultra-feminine pieces.Not limiting itself to one type of wearable, Daya by Zendaya explores various textures with its bold metallics, cozy velvets, and luxe satins.However, what sets Daya by Zendaya apart from other celebrity fashion lines is its commitment to inclusivity.Recognizing the diverse array of individuals in the world, Zendaya made it a point to develop her collection with all shapes, sizes, and genders in mind.To that end, the clothing line offers sizes ranging from XS to XXL, making it easily accessible to a more comprehensive range of customers.Moreover, Daya by Zendaya also seeks to break gender barriers within fashion.Zendaya purposely designed gender-neutral items within the collection, blurring the lines between traditionally defined men's and women's clothing.This progressive approach to fashion not only caters to a wider audience but also enables wearers to express themselves authentically, regardless of societal expectations.For Zendaya, Daya by Zendaya isn't just about selling clothes; it's about creating an inclusive and empowering space where everyone, regardless of their size or gender, can feel seen, appreciated, and fashionable.With her unwavering commitment to diversity in fashion, Zendaya's Daya by Zendaya is truly a breath of fresh air and a force to be reckoned with.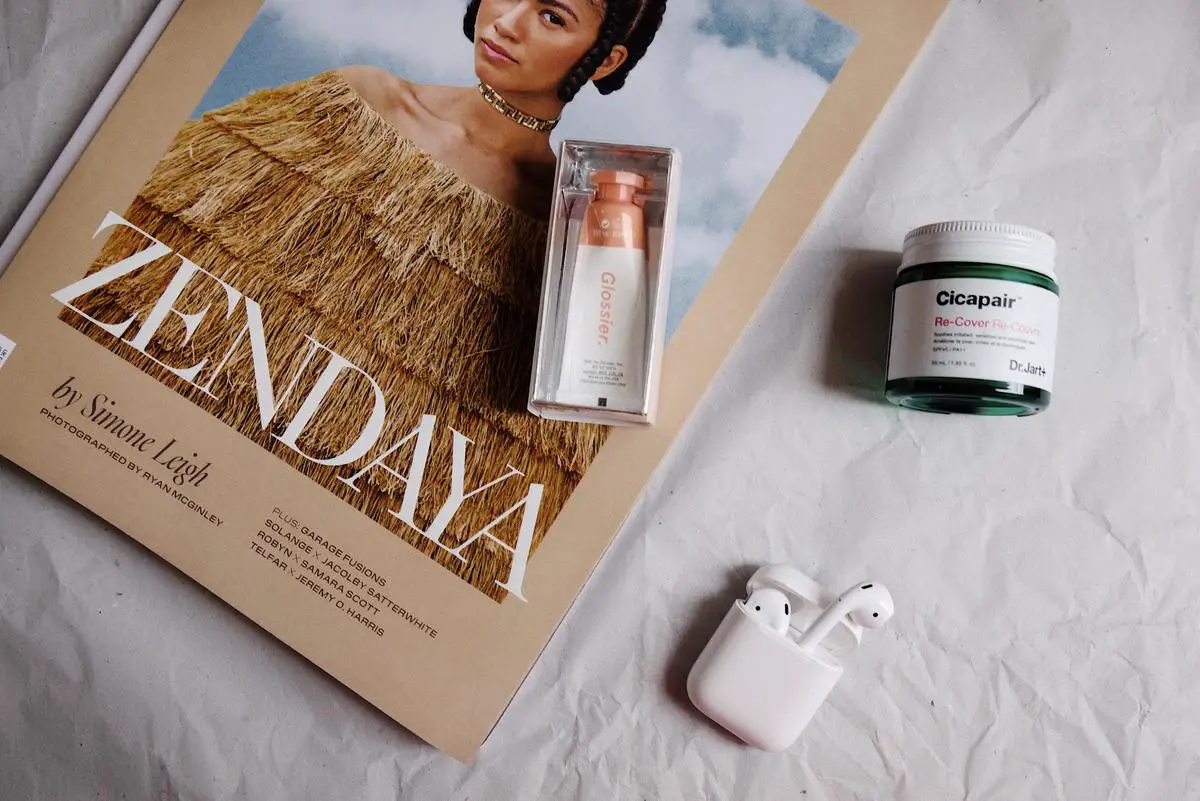 Photo by kotliarenko on Unsplash
Reese Witherspoon's Draper James
If there's one person who embodies the epitome of Southern charm, it's actress and producer Reese Witherspoon. Taking inspiration from her Nashville roots and Southern heritage, Reese launched her very own fashion line, Draper James, in 2015, giving fans the opportunity to embrace their own Southern belle sensibilities.
A nod to her grandparents' names, Dorothea Draper and William James Witherspoon, the Draper James collection is all about celebrating the grace, charm, and style synonymous with the American South. Each piece is crafted with a touch of elegance and fun, just like Reese herself. From feminine dresses featuring floral prints and lace embellishments to tailored gingham separates, the line captures the essence of timeless southern style with a contemporary twist.
But Draper James is not just limited to clothing. It also offers a variety of chic and playful accessories, including straw hats, tote bags, jewelry, and even home goods, like table linens, drinkware, and stationery. The brand is a lifestyle, reflecting Reese's love for all things southern and cultivating a community of confident women where tradition meets trend.
Reese plays a hands-on role in the development and design of each collection, and her vision shines through every piece offered by Draper James. In fact, she often incorporates her own personal touches into the clothing, such as the hidden "DJ" and "xo" embroidery on the line's denim pieces.
Not only is Draper James fashion-forward, but the brand is also committed to giving back to the community. Draper James has partnered with Girls Inc., a non-profit organization dedicated to inspiring and empowering young girls, showing that looking good and doing good go hand-in-hand.
So, if you're looking to add a dash of Southern flair to your wardrobe, look no further than Reese Witherspoon's Draper James. Whether you're dressing up for a special occasion or looking for casual wear with a touch of polish, this charming lifestyle brand truly caters to every style seeker who appreciates classic looks with a modern, southern edge.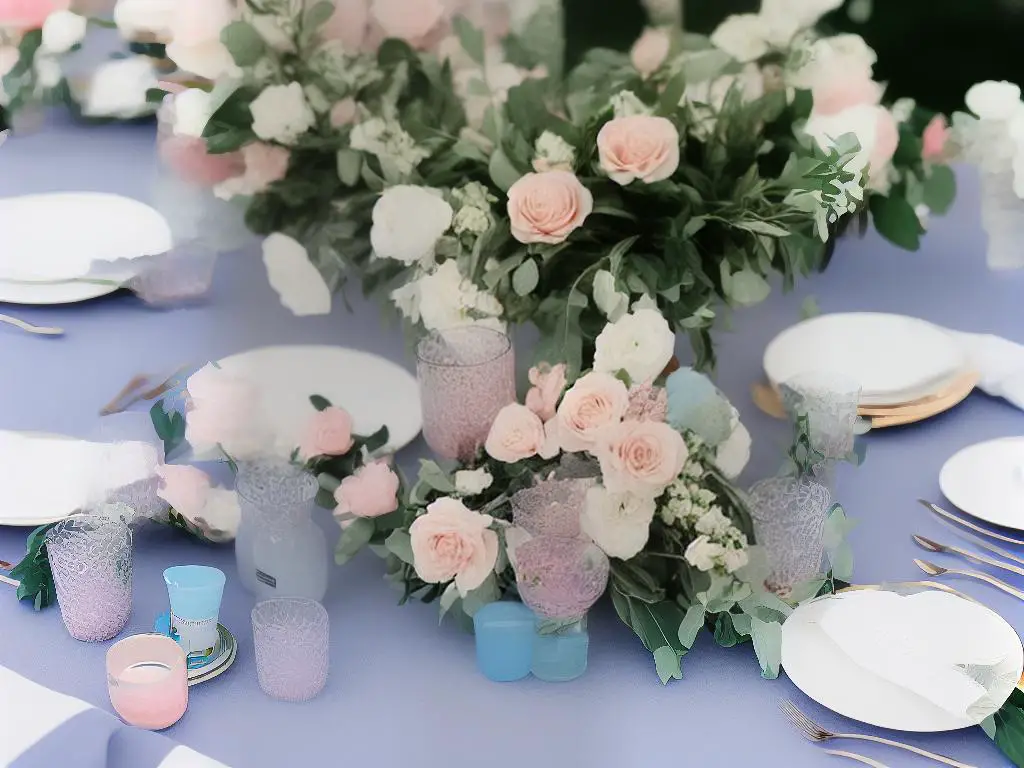 As seen through this diverse mix of celebrity fashion lines, stars with a passion for style continue to make a significant impact on the fashion industry. They are breaking boundaries with inclusive sizing, offering bold and unique looks, or presenting timeless elegance. These collections offer fans and fashion enthusiasts a chance to be inspired by their favorite celebrities while expressing their own personal style.