Exploring Lifestyles of the Rich and Famous
From sprawling mansions to private jets and designer wardrobes, the lives of the rich and famous have long captivated the public's attention. These elite individuals enjoy a level of luxury and extravagance that most of us can only dream of, and their penchant for indulgence provides endless fascination. This article delves into the world of the wealthy, revealing the awe-inspiring homes, opulent transportation, glamorous style, extraordinary vacations, prestigious events, and philanthropic commitments that define their nearly-unattainable lifestyles.
Luxurious Homes
When it comes to the lifestyles of the rich and famous, one of the most noticeable aspects is the extravagance of their luxurious homes. Ranging from sprawling mansions to lavish penthouses and opulent estates, these abodes often occupy prime locations, whether it be beachfront properties, exclusive gated communities, or city-center penthouses with breathtaking views. The architectural styles of these homes span an array of designs, including modern and minimalist, classic and ornate, and everything in between. As such, these majestic residences serve not just as beautiful living spaces but also as status symbols for their affluent owners.
The interior design of these luxurious homes is just as awe-inspiring as their exteriors, as no expense is spared in creating a unique and personalized experience for their residents. Famous designers are often enlisted to bring the homeowner's vision to life, and high-quality materials like marble, silk, and exotic woods can be found throughout these exquisite spaces. Built-in closet systems, smart home technology, and versatile, multi-functional spaces are just a few of the special touches that can be found in these exclusive residences.
One of the most thrilling aspects of exploring these luxurious homes is the impressive array of personalized features that cater to the homeowners' unique interests and hobbies. Some common customized amenities include private movie theaters, wine cellars, and indoor/outdoor pools with swim-up bars. For those with a passion for fitness and wellness, these homes may boast state-of-the-art gyms and spa facilities, complete with saunas, steam rooms, and massage areas. In fact, some estates even feature their own private sports courts, horse stables, or golf courses.
When it comes to hosting and entertaining, these opulent dwellings provide the perfect backdrop for lavish parties and events. Grand dining rooms that can accommodate large gatherings, along with outdoor spaces ideal for alfresco dining, create an unforgettable experience for guests. Many of these luxurious homes also include chef's kitchens, complete with top-of-the-line appliances and ample space for preparation, making it effortless for the resident's personal chefs to serve up five-star meals for their discerning clientele.
The lifestyles of the rich and famous often involve a plethora of high-end amenities and captivating stories within magnificent residences. These homes attract not only celebrities and successful entrepreneurs, but also high-profile figures from various industries and societal circles. The sheer grandeur and splendor of these luxurious abodes, combined with the fascinating narratives of their illustrious inhabitants, pique the interest of those who wish to delve into the extravagant lives led by the world's elite.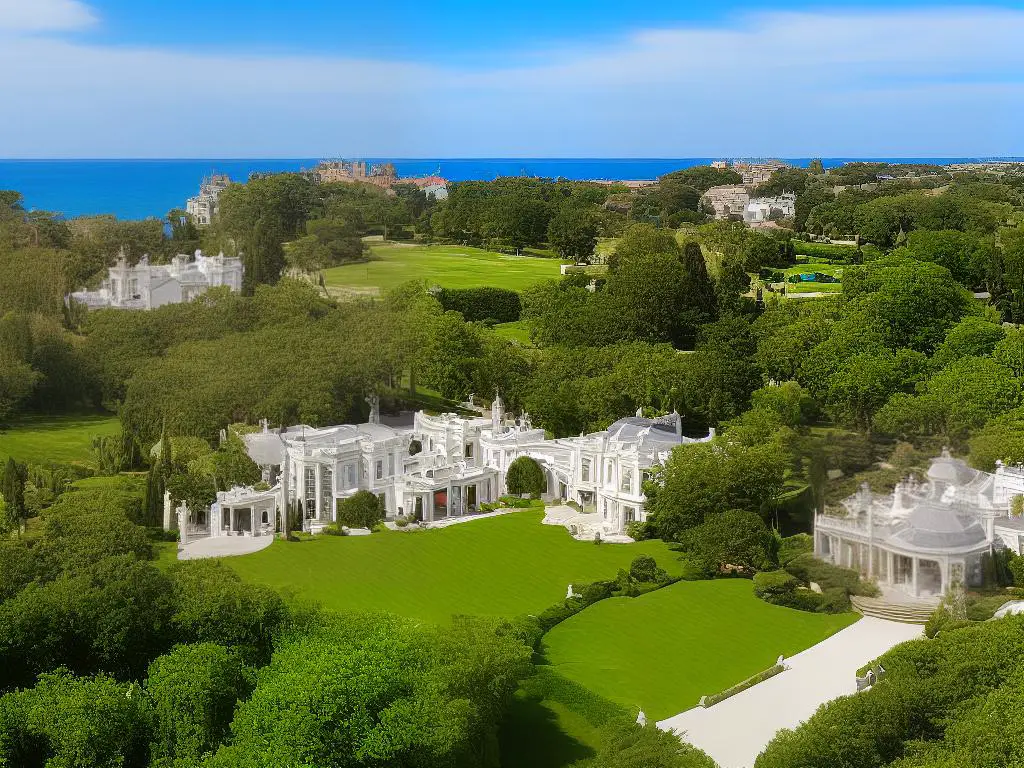 Opulent Transportation
One of the most prominent components of these lavish lifestyles includes owning an impressive collection of luxury cars. Preferred by celebrities, these opulent vehicles showcase high-end models from respected automobile brands, such as Rolls-Royce, Bentley, and Bugatti. These eye-catching automobiles often undergo customizations—including tailored paint jobs, sumptuous interior details, and even armored protection—to reflect the preferences of their wealthy owners. While these luxury cars can come with a hefty price tag, like the Rolls-Royce Phantom starting around $450,000, many celebrities view this expense as a necessary investment in their opulent lifestyles, further solidifying their status among the rich and famous.
Private jets have long been associated with the lifestyles of the rich and famous, affording them a level of privacy, comfort, and exclusivity that commercial travel simply cannot offer. Brands like Bombardier, Gulfstream, and Dassault dominate the market for these airborne luxury vehicles, with some price ranges from $20 million to a staggering $100 million. Many celebrities choose to fully customize their private jets with lavish materials and unique features, creating an airborne oasis that rivals even the most luxurious of homes.
Another extravagant method of transportation popular among wealthy celebrities is the luxury yacht. These floating palaces give the rich and famous the opportunity to travel the world in style, often featuring high-end amenities such as onboard spas, cinemas, helipads, and even submarines. Brands like Ferretti, Lürssen, and Feadship have become go-to choices for those looking to make a statement on the high seas. And while these opulent vessels can range anywhere from a few million dollars to hundreds of millions, it's hard to put a price on the experience of living life surrounded by the ultimate in ocean-bound luxury.
Helicopters represent another prevalent form of high-end transportation among the affluent. Beyond their obvious practical applications such as avoiding traffic and making swift regional journeys, owning a helicopter is often viewed as a status symbol in itself. Brands like Bell, Airbus, and AugustaWestland continue to capture the attention of discerning clients from the Hollywood elite to world-famous athletes. Depending on the model and customization options, helicopter prices can range from around $1.5 million to well over $20 million.
When it comes to travel trends among the rich and famous, embracing sustainability has been steadily gaining traction in recent years. Luxury electric cars by brands such as Tesla and Rivian are becoming more popular, as many high-profile individuals seek to marry their luxurious lifestyles with a sense of environmental responsibility. Likewise, there is a growing interest in eco-friendly superyachts, with advanced hybrid power systems and features like eco-friendly paint and solar panels emerging as desirable options for celebrities who want to travel the world without harming the environment.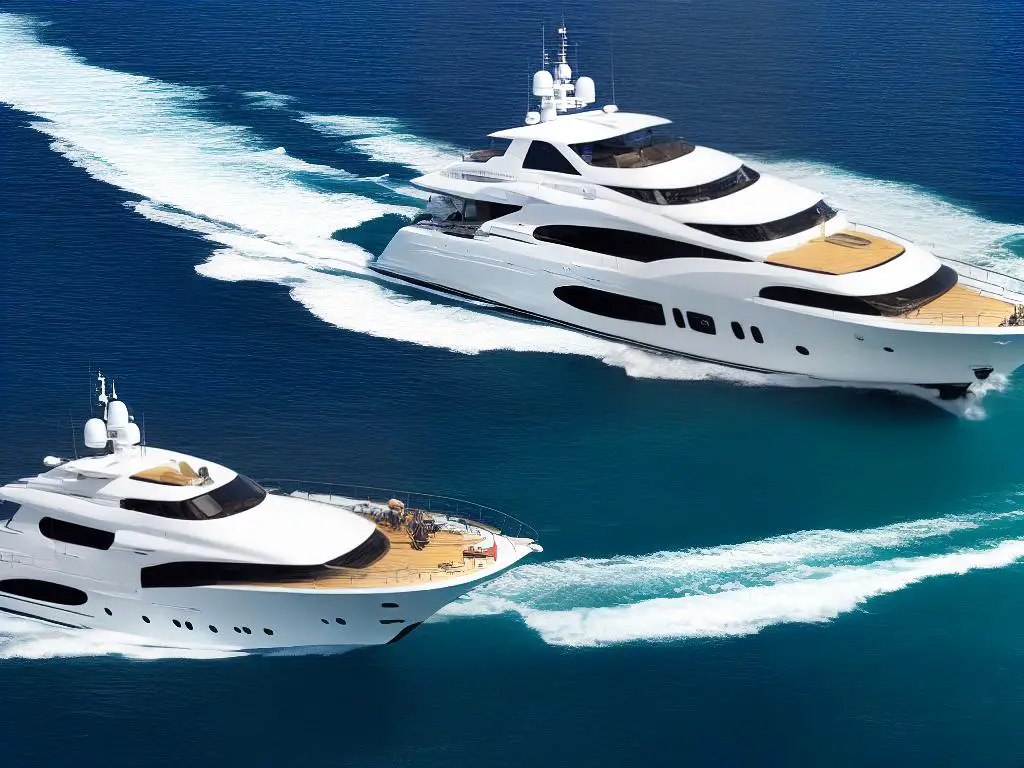 Fashion and Style
As part of the rich and famous lifestyle, fashion choices and ensembles play a significant role in setting these celebrities apart from the general public. Designer clothes and high-end fashion provide them with a sense of exclusivity and prowess in their appearance.
Attending exclusive events and award shows, the elite not only showcase their status but also establish themselves as trendsetters in the fashion industry. Showcasing their personal style, their fashion choices often influence the next big trend for everyone else.
To stay relevant and on top of the latest fashion trends, an elite often enlists the help of personal stylists. These style gurus collaborate with top designers and fashion brands to curate their client's wardrobe, ensuring they constantly look their best, whether they're walking the red carpet or running daily errands.
Personal stylists take care of everything, from choosing outfits and accessories to the overall styling of the celebrity, making sure they look flawless every time they step out of their luxurious homes.
Accessorizing is a crucial aspect of creating the perfect look, and the rich and famous know how important it is to have the right accessories to amplify their style. Luxury brands like Chanel, Gucci and Louis Vuitton are constantly coming up with new designs and products to woo their clientele.
Elite collections often include high-end jewelry and watches from iconic brands such as Cartier, Tiffany & Co., and Rolex. Sporting these pricey accessories not only elevates their overall look but also serves as a status symbol.
Even when it comes to their downtime, celebrities and influencers maintain a carefully pruned image, opting for designer loungewear and athleisure as their go-to off-duty look. Brands like Balenciaga, Off-White, and Yeezy have become popular for their high-quality streetwear, coveted by an elite clientele who demand comfort as well as style in their casual wear.
These fashion-forward choices are often showcased on their social media profiles and are emulated by their fans and followers.
Fashion and style play a crucial role in the lives of the rich and famous, as their wardrobe choices and appearances often serve as a representation of their success, personality, and lifestyle. By keeping up with the latest fashion trends and collaborations, the most prominent celebrities remain effortlessly chic and refined, thanks to their personal stylists and affinity for luxury designer brands. The intrigue surrounding the elite's lifestyles continues to propel the fashion industry, spawning new trends and setting the bar for style and luxury.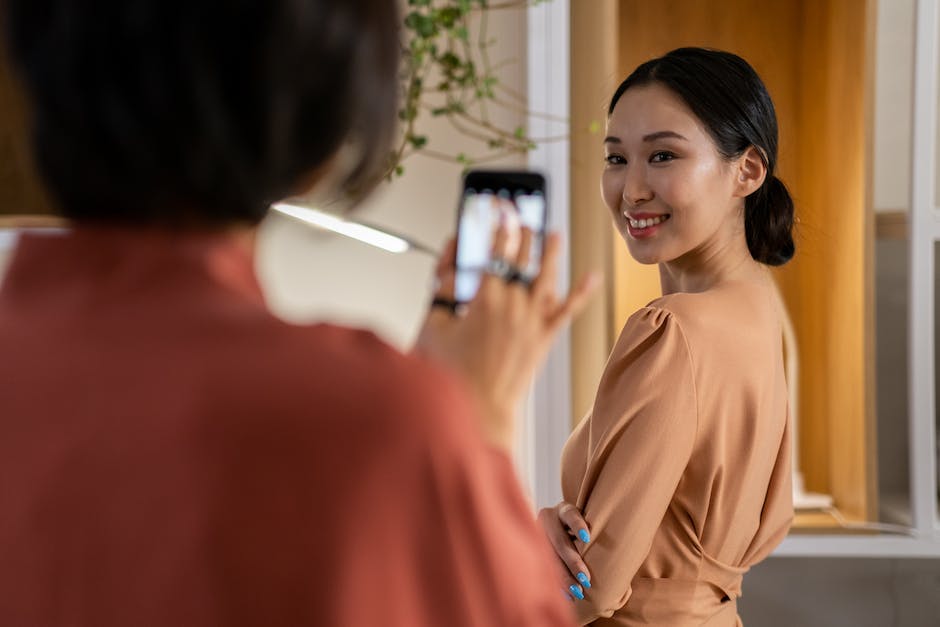 Extravagant Vacations
Alongside their impeccable fashion sense, the rich and famous are known for their lavish vacations, which can cost thousands, if not millions of dollars. These affluent individuals often escape to the most luxurious resorts worldwide, seeking unique and exclusive experiences that most people can only imagine. Popular destinations for the ultra-rich include private islands and five-star resorts, offering unparalleled amenities and services that cater to their every need and desire.
One of the most exclusive and luxurious vacation spots frequented by the wealthy is Necker Island, owned by business magnate Richard Branson. Located in the British Virgin Islands, this private paradise can be rented out for a cool $77,500 per night, accommodating up to 34 guests. This lavish resort offers numerous recreation activities such as sailing, snorkeling, and even a zip line for the ultimate island adventure. Additionally, the iconic island offers a full-time staff, ensuring top-notch personalized service and an unforgettable vacation experience.
For a more European experience, the rich and famous often opt for the world-renowned Hotel Cala di Volpe in Sardinia, Italy. With rooms ranging in price from $2,000 to over $40,000 per night, the allure of this Mediterranean gem lies in its breathtaking vistas, gourmet dining, and secluded private beaches. A staple of luxury and exclusivity, Hotel Cala di Volpe has attracted A-list celebrities and high-net-worth individuals over the years, engendering a legacy rooted in opulence.
For those in search of a unique destination, and willing to pay the hefty price, the Icehotel in Jukkasjarvi, Sweden, offers a one-of-a-kind experience. At an average cost of $4,000 per night, guests can stay in luxurious suites made entirely from ice and snow, while partaking in outdoor activities such as dog sledding, ice sculpting, and even the chance to see the awe-inspiring Northern Lights. The ephemeral nature of the hotel, as it melts away each spring, only adds to its allure and the desire for the wealthy to experience it while it lasts.
An incredibly luxurious vacation spot is the stunning private island resort of Musha Cay in the Exuma Islands of the Bahamas. Owned by magician David Copperfield, this island paradise can house up to 24 guests, and renting the entire island costs an impressive $42,000 per night. Visitors can indulge in a peaceful escape surrounded by pristine white sand beaches and crystal-clear turquoise waters. The resort offers a myriad of activities such as swimming with sharks, scuba diving, and excursions to nearby islands. With such exclusivity and a taste of the rich and famous lifestyle, it's easy to see why these opulent vacation destinations captivate the ultra-wealthy.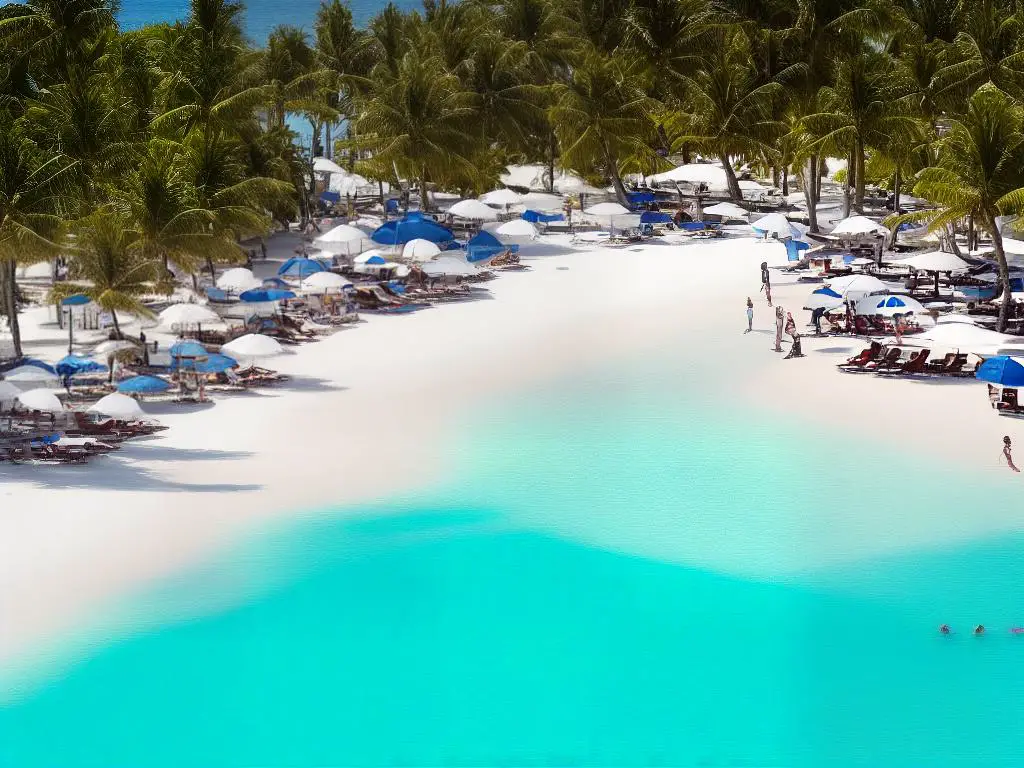 High-Profile Events
Attending high-profile events seamlessly connects with the lifestyles of the rich and famous, as award shows, charity galas, fashion weeks, and celebrity-filled parties are regular meeting places for the elite. These gatherings serve as a stage to showcase their fashion sense and mingle with fellow A-listers. The exclusivity of these events adds a magnetic charm that entices the general public's curiosity about the lives of celebrities and socialites.
In addition to glamour and prestige, attending these high-profile events offers practical benefits for the prominent individuals. Networking is crucial in both the entertainment and business spheres, and these occasions provide an optimal setting for creating and cultivating professional connections. Potential collaborators, investors, and influencers in attendance at these events can significantly influence one's career path.
Being present at these gatherings holds value for the rich and famous, as high-profile events attract enormous media coverage and documentation, often reaching audiences worldwide. Being seen at these affairs can strengthen their personal brand, draw in new followers, and spark conversations around them and their current projects.
High-profile events also act as essential platforms for philanthropy and activism among the rich and famous. Charity galas and fundraisers give celebrities, socialites, and entrepreneurs an opportunity to use their wealth and influence to support causes they're passionate about. By aligning themselves with meaningful charities and getting involved with their work, the rich and famous can not only transform their public image but also contribute to tangible change in the world.
Lastly, one cannot overlook the extravagant private parties and holiday getaways with wealthy peers that make up a significant part of their social lives. These events often intertwine the personal and professional aspects of fame, creating long-lasting bonds and unforgettable experiences, further solidifying the rich and famous lifestyle.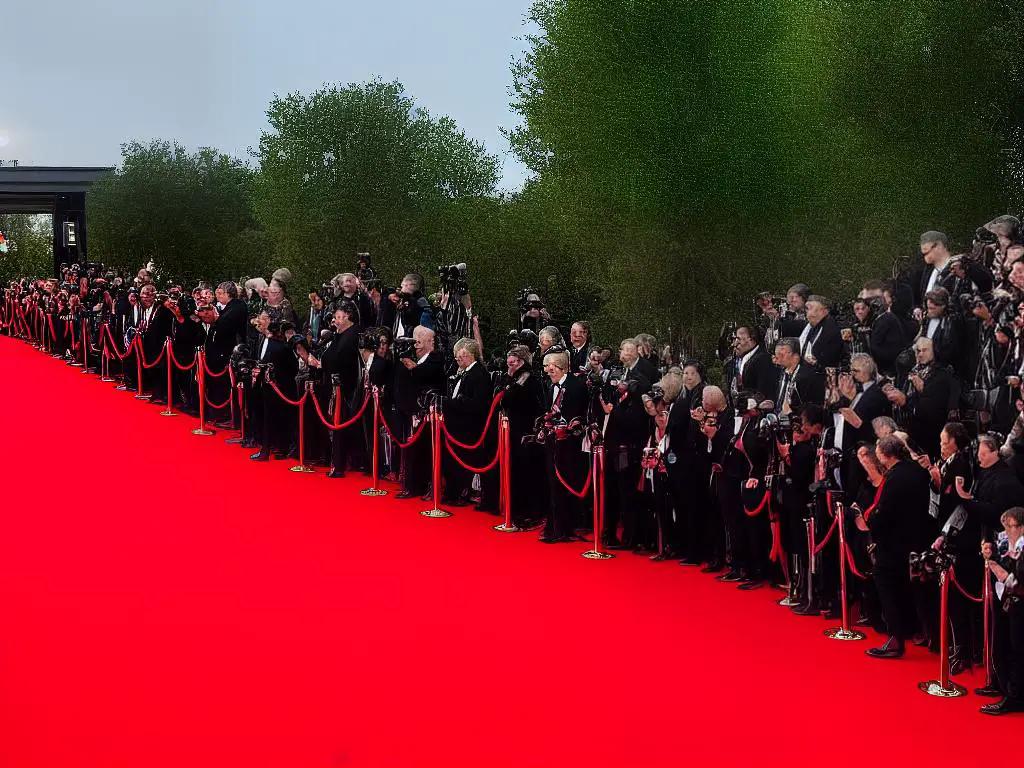 Investments and Philanthropy
Beyond the social aspect, celebrities and highly influential people often have access to surplus wealth that they can use to invest and grow their fortunes. The investment strategies adopted by the rich and famous may include buying real estate, starting a business, or investing in stock markets. In many instances, the connections made at high-profile events can also directly or indirectly influence the financial ventures these affluent individuals undertake. Moreover, many celebrities work with professional financial advisors to ensure they are making wise investment decisions and leveraging their fame to maximize their wealth and philanthropic impact. In conclusion, the lives of the rich and famous are enmeshed with a wide array of professional and personal experiences that interconnect to form their exclusive and often envied lifestyles.
One popular investment strategy among the rich and famous is to diversify. Diversification involves spreading a portfolio across various asset classes, including stocks, bonds, commodities, and alternative investments. This approach is considered more conservative, helping celebrities protect their wealth by minimizing the impact of market fluctuations on their overall portfolio. For example, Oprah Winfrey, the queen of media, has built an impressive portfolio consisting of real estate, stocks, and private investments, all of which contribute to her billion-dollar net worth.
Philanthropy also plays a significant role in the lifestyles of the rich and famous. Many celebrities lend their support to causes and charities that align with their values or personal experiences. They often leverage their fame and wealth to make a substantial difference in the world. For instance, actor Leonardo DiCaprio has been a prominent environmental activist for years, having established the Leonardo DiCaprio Foundation in 1998 to support environmental conservation efforts.
Celebrities have also been known to support causes in education, poverty alleviation, and disaster relief. One example of this is Bill and Melinda Gates, co-founders of the Bill and Melinda Gates Foundation. Their organization is dedicated to improving the quality of life for individuals around the world by funding programs in areas such as global health, education, and poverty reduction.
In some cases, celebrities create their own foundations or organizations to focus on specific issues. For example, singer Rihanna founded the Clara Lionel Foundation, dedicated to providing education, health, and emergency response support to communities in need. Through their charitable efforts, the rich and famous effectively contribute to the betterment of society while simultaneously growing and protecting their financial assets.
Ultimately, the lifestyles of the rich and famous demonstrate how wealth can grant access to incredible experiences, stunningly beautiful possessions, and the opportunity to make a positive impact on the world. Their luxurious homes, extravagant modes of transportation, lavish vacations, and high-profile events underscore the gap between the elite and the general public. However, their philanthropic endeavors and investments serve as a reminder that, despite their unparalleled opulence, they remain human beings with unique passions and values. While the rich and famous may inhabit a world seemingly beyond reach, their most captivating moments serve as a testimony to the allure of unbridled luxury and the unique opportunities wealth provides.